Many women look up where their nearest boob job clinic is, but never actually follow through with a telephone call or consultation.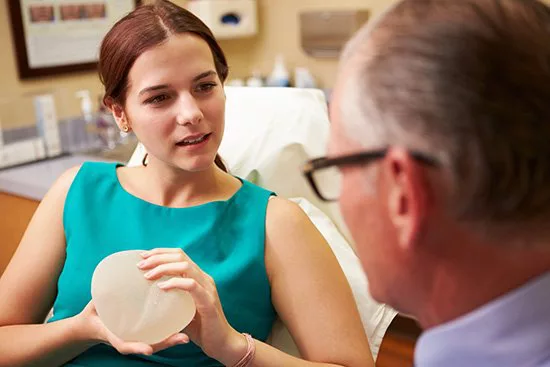 Perhaps they are just curious, or perhaps they let their feelings of doubt get the better of them.
There are many reasons why women back out of getting cosmetic surgery even before their journey has begun, and the truth is it takes some courage to actually make the first step of the journey.
However, cosmetic surgery is not what it used to be and is now part of one of the most common and sophisticated industries in not just the UK, but the world.
The advances in technology has opened up doors to many boob job clinics and brought about cosmetic solutions that would never have been possible 10+ years ago.
A new era of natural looking cosmetic surgery has been born.
A Boob Job Clinic You Can Trust
Whilst researching cosmetic surgery procedures before going ahead with them is recommended, many women often jump in to a procedure too early – finding the nearest boob job clinic and opting for surgery without enough feedback and information.
What would be more efficient for patients would be to look up the best boob job clinic within a reasonable travelling distance, rather than the nearest to them.
Review websites such as Trustpilot, Google, Facebook and Trustist are excellent places for reading genuine customer reviews that provide a star rating – so you can actually see for yourself the level of care and service you can expect with less risk to you.
At the Manchester Private Hospital, we have been performing cosmetic surgery on patients in the North West for many years, with hundreds of women putting their trust in us.
Our staff offer discrete and sensitive services at all times and pride themselves in offering a personalised service that is unique as each patient.
If you are looking for honest advice and reassurance about what is right and not right for you as an individual then this is exactly what you will find at our clinic.
All patients to our boob job clinic are assigned a dedicated advisor who will speak with you regularly and contact you with important information about follow-up appointments along with a guide through the entire process from start to finish.
Our job is to make you feel as comfortable and as reassured as possible from your initial consultations through to aftercare and recovery.
Why Our Breast Augmentation Clinic Is First Choice For Many
At the Manchester Private Hospital, every boob job is performed to the highest standard by some of the UK's most experienced cosmetic surgeons.
Many of the patients we have cared for and provided an array of procedures for have done so on word of mouth recommendation from current and past patients.
Our boob job clinic is constantly building trust with the public in Manchester and surrounding areas both online and offline, as we continue to strive to be the number one hub for breast cosmetic surgery in the North West.
Patients often travel between 5 and 100 miles to visit our clinic for boob job surgery amongst other procedures, including breast uplift, reaugmentation, reduction and liposuction. Common major cities that our patients travel from include; Manchester, Liverpool, Rochdale, Bolton, Wigan, Macclesfield, Ellesmere Port, Crewe and Huddersfield.
Below are just some of the points why our patients make us their number one boob job clinic recommendation:
– State of the art clinic facilities
– Warranty and guarantee on cosmetic procedures
– Personal aftercare and recovery plans for ultimate peace of mind
– Dedicated pre-op and post-op care from a personable team of staff
– Skilled and experienced surgeons in all types of boob job, including multiple procedures at one time
If you are considering a boob job for the first time, it is important to take your time and not rush in to a decision you are not entirely comfortable with.
Book multiple consultations for absolute reassurance and space them out a few weeks apart. You would be surprised at how many questions crop up and how your feelings change with your mood each day / week.
Boob Job Clinic in Greater Manchester
The Manchester Private Hospital is located off Windsor Street in Salford, just 2 miles from the centre of Manchester. Call us for specific directions from your home so that you can plan your journey to and from consultations and procedures.
Conveniently located clinic from Prestwich, Cheetham Hill, Pendlebury, Eccles, Trafford, Stretford, Rusholme, Moston, Croylsden, Failsworth, Middleton and more.
Call now for free advice and guidance on how to get your boob job questions answered 0161 507 8822.