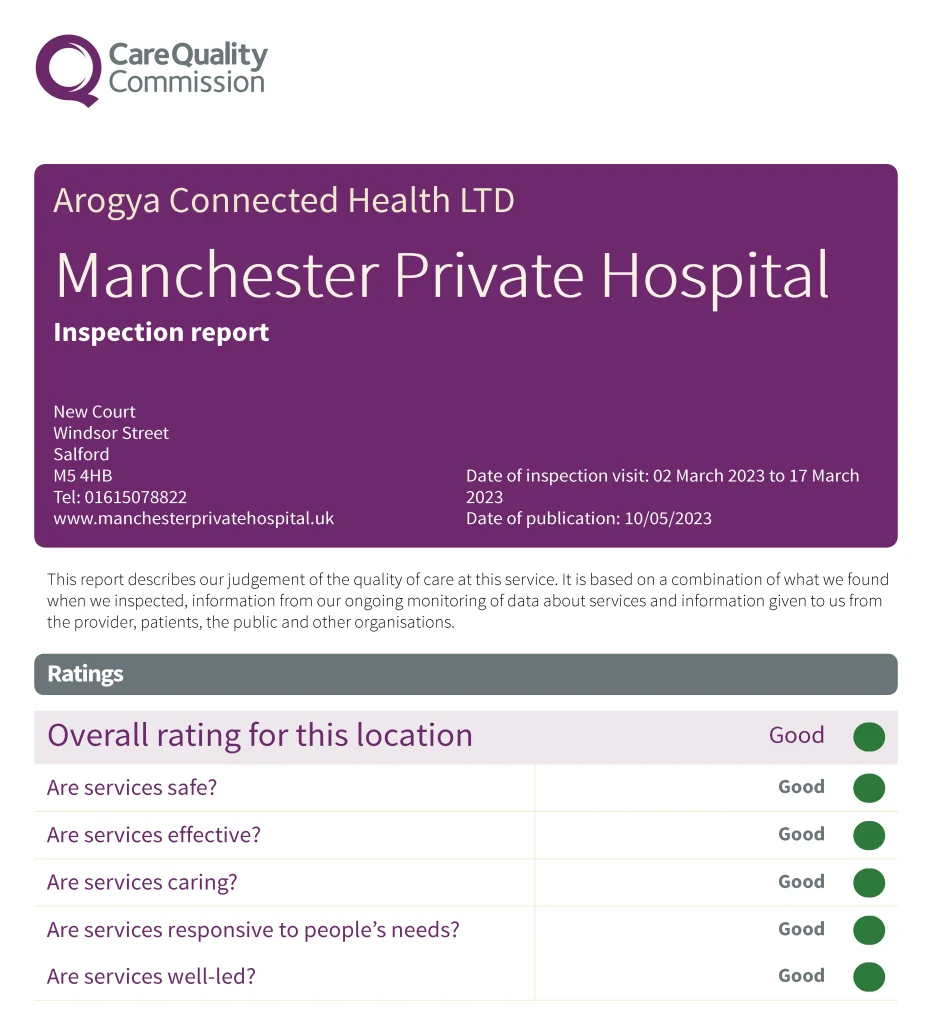 We undertake constant monitoring to ensure excellence at every stage of the services we offer. There are two main ways in which we do this:
Clinical Governance
Clinical governance is the system through which organisations are accountable for continuously improving the quality of their services and safeguarding their patients, by creating an environment in which clinical excellence will flourish.
Clinical Outcomes
We are continually monitoring our service by regularly undertaking audits in all departments. We also act on feedback of patients from our satisfaction questionnaires.