About Liposuction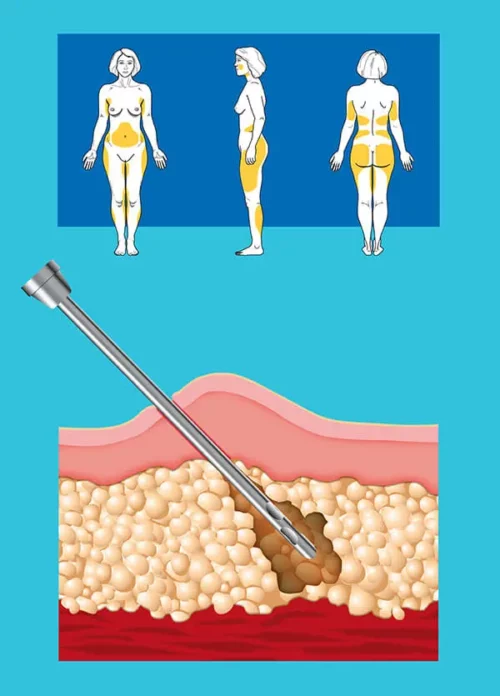 When it comes to a liposuction Manchester residents demand the very best. Liposuction is a type of cosmetic surgery involving the removal of fat through mechanical suction. The procedure is normally performed using a thin tube called a cannula, which is attached to a vacuum.
For the expected liposuction price UK patients are encouraged to take part in a consultation with their cosmetic surgeon to determine exactly what will be involved with their individual procedure.
For some people, it does not matter how much they exercise and diet, they simply cannot lose areas of stubborn fat from places like their thighs, hips, stomach, upper arms, and chin. Liposuction procedures are the most common type of cosmetic surgery performed worldwide. About 2 million people had the procedure performed in 2020.
Ideal Candidates
You may make a good candidate for a liposuction procedure if you are currently in good overall health and your Body Mass Index (BMI) is 30 or below. The procedure is not right for anyone who is looking for a weight loss solution or treatment for cellulite. In addition to having realistic expectations regarding your results, you need to have good skin tone because your skin will need to fit the new contours of your body after your fat has been removed.
If your skin elasticity is sufficient, you should be extremely satisfied with the results of your liposuction procedure. If you have poor skin elasticity, you may be unhappy with your results due to the presence of sagging skin that does not snap back into the new contours of your body.
Types Of Liposuction
Traditional Liposuction
This type of liposuction helps the body through the removal of stubborn fat deposits from various places on the body. Your cosmetic surgeon will insert a cannula through an incision, and vacuum away fat layers. It requires general anesthesia and does include the need for stitches and the possibility of scarring.
Microliposuction
The microliposuction is a less invasive procedure requiring tiny incisions. As a result, discomfort scarring, and the recovery period is reduced. Since this is a less invasive procedure, your cosmetic surgeon can use it for the treatment of sensitive areas like the face, and the smaller cannula minimizes complications like ripples, irregularities or skin lumps.
Laser-Assisted Liposuction
A laser-assisted liposuction utilizes a small cannula inserted through an incision, and is performed under local anesthesia. This leads to reduced recovery times.
In a laser-assisted liposuction, fat cells are destroyed through the use of a laser that delivers energy into them through the inserted cannula, causing fat cells to rupture. The resulting liquefied fat can then be gently and easily suctioned away. The procedure is known for stimulating the production of new collagen that results in tissue tightening.
Liposuction Areas
A liposuction can be used on a wide range of bodily areas, including the tummy liposuction for the abdominal area, arm liposuction, facial liposuction (typically a microliposuction as discussed earlier), ankle liposuction, back liposuction for fat deposits, and the chin liposuction for the so-called "double chin." Additional areas include the neck liposuction for so-called "turkey neck", flank liposuction, buttock liposuction, thigh liposuction for fat deposits found in the thigh area, leg liposuction and knee liposuction.
Tummy liposuction: Tummy liposuction is one of the most targeted areas of the body for removing stubborn fat. This procedure can improve mental well-being as well as physical well-being and assist with fitness and body goals.
Arm liposuction: People with flabby arms or bingo wings are often predisposed to fat problems around their biceps and triceps. Arm liposuction (Arm Lift Surgery) is the ideal choice for people who are struggling to shift excess fat on the upper arms.
Facial liposuction: Facial liposuction can improve the shape, structure and contour of the face and assist with improving self-image, particularly when combined with healthy eating and an exercise routine.
Ankle liposuction: Many people are unhappy with carrying extra weight around the ankles. Ankle liposuction can remove stubborn fat from this area and improve the look of cankles that some people are predisposed to.
Back liposuction: The back, particularly lower, often links closely with the flanks and can be a problem area for stubborn fat that some people feel is greatly improved with back liposuction.
Chin liposuction: Low self esteem and feelings of self consciousness are often associated with carrying additional or stubborn fat around the chin, sometimes referred to as a double-chin. Chin liposuction can boost self confidence and aid patient goals by providing a more sculpted lower face.
Neck liposuction: People who struggle to shift fat from their chin sometimes also struggle to remove the fat from their neck. Neck liposuction is a common procedure for thinning the neck area and removing stubborn fatty deposits.
Flank liposuction: Although age and body type can play an important role, the flanks are one of the most common problem areas when attempting to remove fat. Flank liposuction can be used to get rid of flank fat in men and women, sometimes referred to as love-handles or a spare tyre.
Buttock liposuction: Buttock liposuction is a popular procedure that is consistently growing in modern times and can be used to reduce the size of the buttocks or sculpt the bottom so that it is more aesthetically pleasing.
Thigh liposuction: People who struggle with fat deposits around the thighs often find that thigh liposuction is a good choice of procedure for removing stubborn fat around the quadriceps and adductor muscles.
Leg liposuction: Leg liposuction can cover a broad range of areas on the legs from lower to upper, and is ideal for people who have trouble losing weight from specific areas.
Knee liposuction: Knee liposuction can not only remove fat deposits from above and below the knee, but also covers the sides and back of the knee to provide a more defined shape and sculpted contour.
Male Liposuction Areas The male anatomy leads to fat deposits in somewhat different areas than those found among women. A popular reason for a male liposuction is the development of a condition called gynecomastia. This condition can be caused by hormonal fluctuations or taking certain medications, resulting in fat deposits in the breast area.
Recovery And Complications
After your anesthesia has worn off in a few hours, you may experience some minor discomfort. You may need to remain overnight at the hospital so that you can be under observation for dehydration and any fluid changes.
Within five days after your liposuction procedure, you will return to your doctor for the removal of garments and monitoring of your incisions. After the first week and beyond, you may be encouraged to gently massage the treatment area, and your swelling should gradually decrease over time.
Any type of procedure involves some risk of complications. Some possible complications following a liposuction include bruising, redness, contour deformity, skin irregularities, pain, scars, skin necrosis, and bad reactions to anesthesia or required medications.