My results surpassed my expectations.
I had the best experience with Manchester Private Hospital. Every member of staff I came into contact with were amazing! My results surpassed any expectations I had.
Louise, Vaser Liposuction Patient (31st May 2022)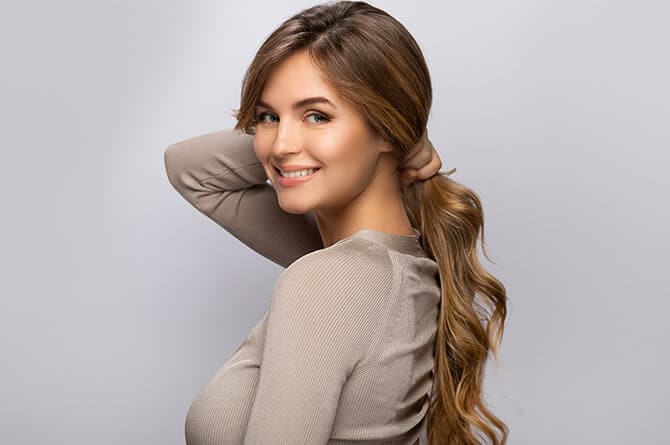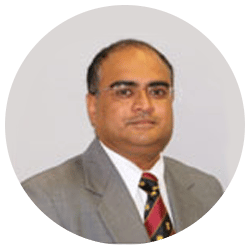 Medically reviewed by Mr Shivram Singh MBBS, FRCSI, FRCS (Plast), Medical Director & Lead, 
Medical Advisory Committee for Manchester Private Hospital
Last Reviewed October 13th 2022
What is Buffalo Hump Removal?
Buffalo hump removal is a cosmetic procedure that involves removing excess fat at the base of the back of the neck, between the shoulder blades. The medical term for it is dorsocervical fat pad removal. You may have also heard of it being referred to as 'dowager's hump surgery' or 'dowager hump removal'. 
This procedure can involve liposuction or fat-dissolving injections. Ideal candidates can be male or female. 

What Causes A Buffalo Hump?
A buffalo-hump shape at the back of the neck can be caused by a variety of different things, including:
Cushing's syndrome, which causes the body to make excessive amounts of cortisol

certain HIV/AIDS treatments

genetic disorders

hormonal imbalances

obesity

long-term use of specific glucocorticoid medicines

Madelung's disease (a rare disorder of fat metabolism)

poor posture
Why Choose Buffalo Hump Removal?
You may be able to get rid of a buffalo hump by addressing the underlying cause of the problem. However, this is not always the case. For example, in the case of obesity, you may find that the fat accumulations around your neck will not respond well to diet and exercise. This is likely because the fat deposits have hardened and become stubborn. 
Whatever the cause of your prominent soft tissue, it's a good idea to have a consultation to see if your problem can be treated in other ways or whether buffalo hump removal might be your best option.
Undergoing buffalo hump surgery can result in a variety of benefits, including:

improved range of motion

better posture 

reduced pain or discomfort in the neck and back

increased self-confidence and self-esteem

no longer feeling embarrassed by the appearance of your neck and back

clothing fitting more comfortably

feeling more confident to wear different types of clothing, for example backless dresses and tops
What Happens During Buffalo Hump Removal?
Buffalo hump removal can be performed in a variety of ways. At your consultation, your doctor will recommend the best method for you based on your overall health, the size and shape of your hump, your personal preferences, as well as a number of other factors.
Buffalo hump liposuction involves removing the prominent fat at the back of the neck by mechanical suction. This procedure is typically carried out using a thin tube, called a cannula, which is connected to a vacuum and inserted into the body through an incision. It is performed under general anaesthesia and stitches are required. The procedure usually takes between one and three hours.
A method called 
Vaser liposuction
 can also be used to get rid of your excess neck and back fat. This procedure relies on modern ultrasound technology to break down fat cells in the hump without damaging cells and tissue in the surrounding areas. The fat accumulations in the neck are melted and removed from the body through a thin tube. Because the incisions required for the cannula are very small, stitches are not usually necessary. Vaser liposuction is a great option for people looking to target specific areas of stubborn fat. In addition, patients typically recover from Vaser Lipo much quicker than from traditional methods. General anaesthetic is not usually needed.
Fat-dissolving injections
A buffalo hump can sometimes be treated with fat-dissolving injections. These injections turn the fat cells into liquid and they are removed from the body through the lymphatic system. This non-surgical treatment is a fast and effective way of targeting localised fatty areas of the body, and the recovery time is minimal.
How long it takes to recover will depend largely on the type of procedure you have.
If you have liposuction, you may feel some mild to moderate discomfort and pain once the anaesthesia has worn off. This can be managed with painkillers. You can expect to stay in the hospital overnight. 
During the first 72 hours, you will need to rest and avoid heavy lifting. You will also need to return to the hospital within five days of your procedure to have compression garments removed and to have your incisions checked. 
You can expect to be able to return to work after a week or two, depending on the nature of your job. By six weeks, you should be able to get back to any strenuous exercise or contact sports you would usually do.
Vaser liposuction is a less invasive treatment option than traditional liposuction. Generally speaking, patients can expect to be back at work two to three days after their procedure.
Fat-dissolving injections
If you have fat-dissolving injections to remove your buffalo hump, you should be able to return to your normal activities almost immediately.
Side Effects And Complications
All procedures carry a risk of side effects and complications. Often they are rare, but it's important to be aware of the potential risks before undergoing treatment. 
Here are some of the common side effects associated with traditional liposuction and Vaser liposuction:
bruising

swelling

scarring

inflammation
Here are some of the possible complications of liposuction:
bleeding under the skin (haematoma)

long lasting numbness

contour deformities

pulmonary embolism (blood clot in the lungs)

skin colour changes in the affected area
Side effects of fat-dissolving injections are usually limited to the injection site and can include:
tenderness

swelling 

redness

itchiness

bruising
These side effects tend to be short lived. 
Possible complications of fat-dissolving injections include:
nerve damage

infection

tissue death
Why Choose Us For Buffalo Hump Removal?
At Manchester Private Hospital, we pride ourselves on our patient-centred approach, our excellent surgical facilities and our highly experienced team of GMC-registered surgeons, doctors and nurses. We have been trusted by over 4,000 patients so if you choose us for your neck hump removal, you'll be in good company. 
You will receive the very highest standard of care, from your first consultation right through to your procedure and beyond. With our highly qualified and experienced staff, you will be well looked after every step of the way. 
Not only do we provide outstanding levels of care, we also offer a range of finance options to make your cosmetic surgery as affordable as possible. 
For a free no-obligation consultation for buffalo hump surgery, just contact our friendly team.
Frequently Asked Questions
Can a buffalo hump go away on its own?
A buffalo hump is unlikely to resolve by itself. You may find that you can reduce the size by losing weight. However, these fat deposits are often hardened and therefore don't respond well to exercise and dieting. You may therefore wish to have surgery to remove it.
How much is buffalo hump removal?
The cost of buffalo hump removal depends on several factors, including the amount of fat that needs to be removed and the type of procedure you choose. Contact us for a free, no-obligation consultation to get more information on prices. We can also advise you on your 
finance options.
How long does buffalo hump surgery take?
This surgery typically takes between one and three hours to perform, depending on the type of procedure you have. Your surgeon will be able to provide an accurate estimate during your consultation.
What will the recovery period be like?
If you have liposuction to treat your buffalo hump, you will need to rest for a few days after surgery. Depending on the type of job you do, you may be able to return to work within a week or two, and by six weeks, you should be able to fully resume normal activities. Recovery from Vaser liposuction is shorter. You can typically return to work within a few days.
What aftercare is provided?
As part of our all-inclusive treatment package, you will be booked in for a post-surgery check-up appointment. You will also be provided with a post operative leaflet containing useful information, and you will have access to a 24/7 emergency telephone number.
What type of anaesthesia is given during surgery?
If you have liposuction to remove your buffalo hump, the procedure is likely to be performed under general anaesthetic. Alternatively, if you have Vaser liposuction, your surgeon will typically use local anaesthetic.
Is buffalo hump surgery painful?
You will be under either local or general anaesthetic for the procedure, so you won't feel pain. Any discomfort after the operation can be managed using pain relief medicines.
Where can I get buffalo hump surgery?
Vaser Liposuction Price from £3500
*£3500 or £94 per month over 60 months @ 9.9 % APR
Our finance is available on all cosmetic surgery or non-surgical treatments with as little as £500 deposit required or even with no deposit required. With flexible finance options on offer, you have a choice to spread the costs of your surgery between 12, 24, 36, 48 or 60 months.
All our surgery are tailored to individual patient requirements, and you will receive a fixed price following your consultation with surgeon during your face to face consultation.
*Procedure prices are not fixed and may vary as procedure costs are tailored to individual requirements so vary from person to person. You will receive a guide price during your initial eConsult and a fixed price following your surgeon face to face consultation.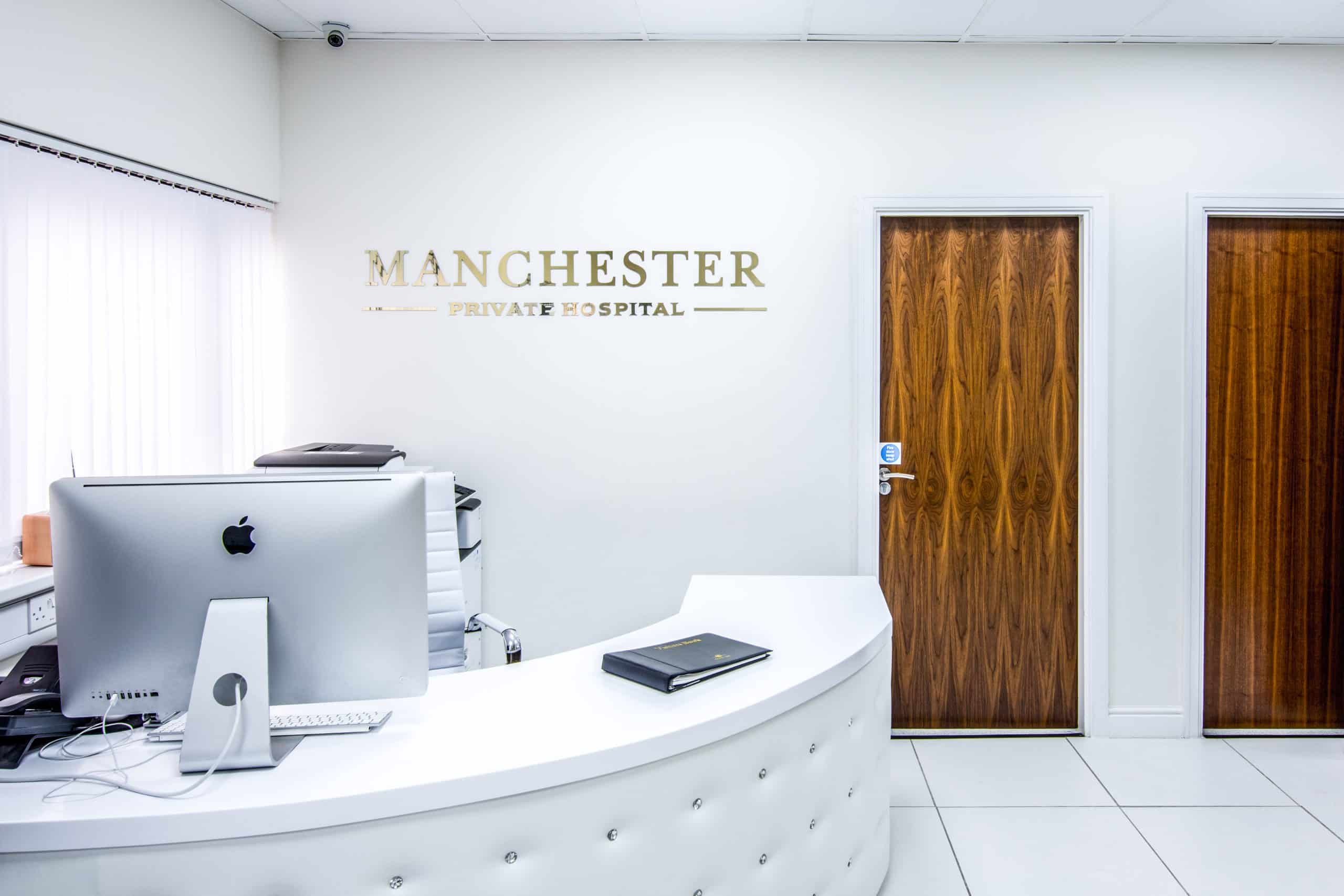 3 ways to book your consultation with us
Book your consultation with us today in whichever way works best for you.