What Is Breast Reconstruction Surgery?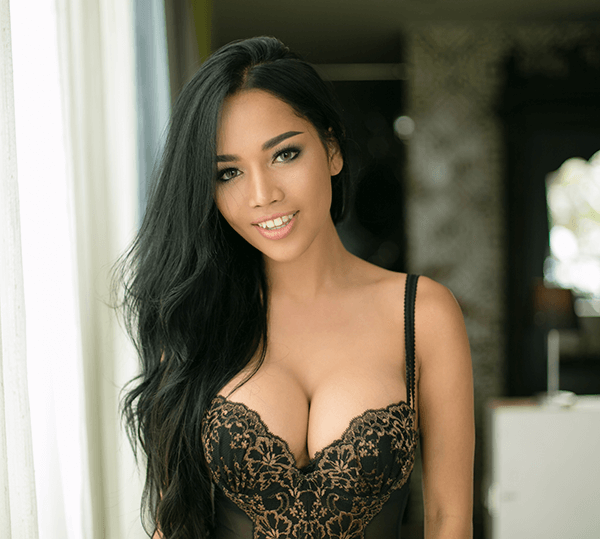 Breast reconstruction surgery is when the breast in females, is rebuilt to create a natural looking boob with the use of implants or tissue from other parts of the body, such as stomach, thigh, buttock.
Many breast reconstructions also involve creating a nipple and areola so that the breast looks as natural as possible.
A breast reconstruction usually follows a mastectomy, whereby the entire breast has had to be removed due to illness, such as cancer.
There are two choices for patients when it comes to reconstruction surgery. They can either choose to have surgery straight after having their breasts removed (immediate), or they can wait until they feel that they are in the right place both mentally and physically (delayed).
Arranging a consultation with a surgeon is the ideal way to find out which option may be best for you, and help you make an informed decision on when to undergo the surgery.
Why Have A Breast Reconstruction?
There are many reasons why people choose to have breast reconstruction surgery.
It is usually a decision that comes from having a mastectomy or double mastectomy due to cancer. However, accidents and birth abnormalities can also be reasons for surgery.
Cancer is a disease that affects many people in the UK, and often women with breast cancer feel that it has taken away a part of them.
Breast reconstruction has advanced massively over the last ten years and the options available can help rebuild a person's appearance and confidence following a life changing illness.
Below is a list of some of the reasons why patients choose surgery whether it be immediate or delayed:
Reconstruction of one or both boobs can sometimes help women cope better with their emotions from suffering such a difficult period in life and the feelings of losing a breast.
If a patient undergoes immediate reconstruction following mastectomy, it can make the loss of breasts less stressful.
Reconstruction can sometimes make women feel better about themselves and boost self confidence.
The decision on whether to have immediate reconstruction or delayed is something that can be discussed with a consultant. However, ultimately it is up to the patient to decide what is best for them if both options are available.
There are many comparisons and advantages of each, these include:
Immediate:
Following a mastectomy, the patient will wake up with a new reconstructed breast. Making the process less traumatic.
Both procedures can be performed in one go, rather than having multiple operations and multiple anaesthetic.
Your reconstructed breast may look as natural as the other breast using the skin that is already there, rather than waiting for wounds to heal.
You may experience less scarring.
Delayed:
You have more time to consider your surgery options and discuss reconstruction in greater detail.
If undergoing treatment for cancer, it may have finished and will not impact or affect your reconstruction.
If you have specific questions relating to breast reconstruction, speak with one of our specialist breast surgeons who will be able to provide advice and guidance on what is considered a daunting decision process.
About Breast Reconstruction Surgery
A breast reconstruction can be carried out using autologous or non-autologous tissue.
The difference between the two are that non-autologous methods use implants and tissue expanders, whereas autologous uses tissue from other parts of the body, such as the back.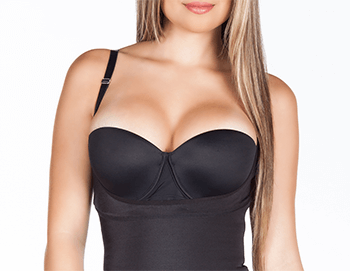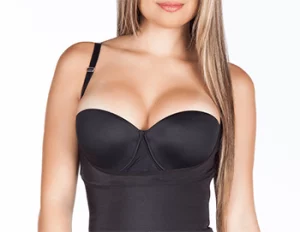 Implants and tissue expanders are the most common method of surgical technique used in the UK and worldwide. This technique is performed by the surgeon inserting a tissue expander underneath the breast muscle along with an implant on a temporary basis.
Saline is then injected in to the expander to stretch the tissue to the required size.
After a few months, the expander and temporary implant are removed and a permanent implant is put in place. The patient may also undergo nipple reconstruction to make the breast look as natural as possible.
The other technique used in reconstruction surgery is when donor tissue is taken from other parts of the body for use in the breast. The two most common areas are the back and the abdomen.
Recovery & Aftercare
Following surgery, patients should expect to feel some pain and discomfort. This can be managed with pain killers, which can be prescribed or purchased off the shelf.
There will also be swelling in and around the reconstructed breasts, which will subside over the course of 2-4 weeks.
Depending on the extent of your surgery, you may be expected to stay in hospital for one week to ensure full immediate recovery. It is common to feel tired during this time and when at home.
Following being discharged, you will be advised to stay at home and take it easy. Someone will need to help you around the house to ensure your recovery is good and so that you can build up your strength to be able to do more each day.
The incisions made during surgery will heal over the first six weeks and may feel itchy from time to time. There will also be visible scarring where wounds have healed. Your consultant will be able to provide specific advice on massage techniques to help with recovery and aid the surrounding skin.
As time goes on, scars will fade and be less noticeable.
If the type of surgery you undergo involves taking tissue from other parts of your body, you will need to make sure you keep the breasts warm to ensure good blood circulation to the area. This can be achieved with the use of blankets or thick pads.
Why Choose Us
At the Manchester Private Hospital, we have experienced and sensitive staff who are skilled and qualified, and have been performing breast reconstruction surgery for many years.
We understand that it can be a difficult and emotional time and aim to provide you with help and guidance to make the process as stress-free as possible.
Arranging a consultation is the first step to regaining self confidence in a pressure free environment with no obligation.
Speak to our staff at any time during the process for information and advice on any queries you may have. Call today on 0161 507 8822