What Is Vaginal Tightening?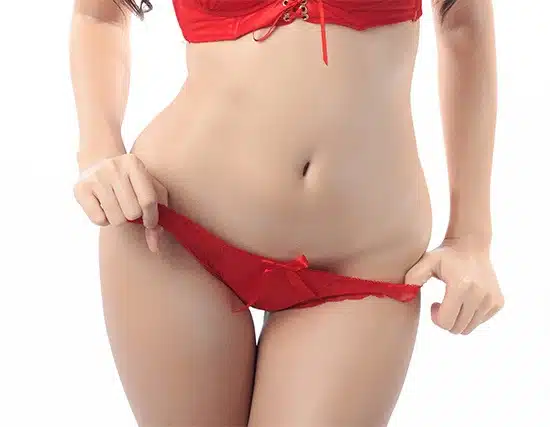 Vaginal tightening, also known as vaginoplasty is the cosmetic procedure of correcting a loose vagina and tightening the vaginal tissue and muscles.
The procedure is performed to combat the effects of a stretched vagina as well as the tendon of the perineum (perineal body).
Not to be confused with labiaplasty, which is the correction of the outside vaginal lips, vaginoplasty focuses only on straightening internal tissue to reduce laxity.
However, both vaginoplasty and labiaplasty are two commonly combined cosmetic procedures, which are sometimes referred to as a designer vagina with tightening.
Tightening and strengthening the vagina is known to help regain muscle tone along with eliminating discomfort.
Ultimately, the goal of vaginal tightening surgery is to bring back control to women, who often lose it following events such as childbirth or ageing by altering the internal tissue.
Why Choose Vaginoplasty?
There are many reasons why people undergo vaginoplasty surgery, sometimes referred to as female genital reconstructive surgery, one of the most common being that they are extremely unhappy with how loose their vagina feels.
Whether you are based near our clinic in Manchester or throughout the UK, vaginal tightening surgery is a viable option for women who are looking to regain control of their vaginal muscles. Benefits include:
Tighter muscles that feel stronger.
Stop or reduce urinary incontinence.
Increased sensitivity and intensity during sexual intercourse.
Correct a stretched vagina following childbirth.
Improved vaginal tone.
Improved self confidence.
The extent of a loose vagina can vary from minor looseness to severely stretched and weakened vagina, whereby it is a struggle to keep a tampon in. Women all over the UK have benefited from vaginal tightening surgery that can boost self confidence and regain control.
Vaginal Tightening Aftercare / Recovery
Following a vaginal tightening procedure, patients are required to rest and take it easy for 2 weeks post surgery. This allows for enough time for tissue and muscles to settle after the trauma of an operation.
In addition, you should avoid using tampons for a minimum of 2 months and not engage in any sexual intercourse for 8-10 weeks.
Depending on the extent of your surgery and the amount of tightening performed, you may require the use of dilators to restore vaginal capacity and ensure a comfortable sexual sensation.
A rest period of 5 days off work is recommended if possible and showering twice daily is advised without the use of soap directly on the vagina. Staying hydrated with at least two litres of water is advisable and avoid 'cutting' or tight underwear for 4-6 weeks.
Side Effects / Complications
During a consultation with a specialist vaginoplasty surgeon, you will be provided with potential side effects and complications associated with this procedure.
However, there are no severe specific risks that you should be concerned about when undergoing this procedure. Common side effects include:
Swelling
Mild discomfort
Aching
Infection (rare)
Bleeding
Why Choose Us?
Surgery involving your vagina can sometimes be a little daunting and embarrassing. However, our specially trained medical professionals and surgeons treat all patients with respect and dignity throughout the entire procedure.
Our team understands the sensitive nature of vaginoplasty and every stage of the journey ensures your care and wellbeing is at the heart of everything.
The surgical team at the Manchester Private Hospital specialise in cosmetic surgery for female body parts, including the vagina. They have carried out many successful procedures on both the inside (vaginoplasty) and outside (labiaplasty), resulting in patient satisfaction and improved wellbeing.
Every one of our patients has access to state of the art facilities and advanced medical technology. Our high standards and thorough checks ensure vaginoplasties are performed in the safest possible environment at a convenient time for you.
Book Your Vaginal Tightening Surgery With Confidence
Call 0161 507 8822 to book your vaginal tightening surgery consultation and allow us to put your mind at rest with regards to any doubts or concerns you may have.
We operate a pressure-free policy and like all patients to make sensible informed decisions so that they can achieve the best possible, most realistic results for them.