The whole experience was 10/10.
Varicose veins are veins that are either over stretched, enlarged or swollen, usually in the legs, which can be felt under the skin and sometimes prominently visible to the eye.
The whole experience was 10/10 from start to finish.
Fern, MPH Patient (1st July 2022)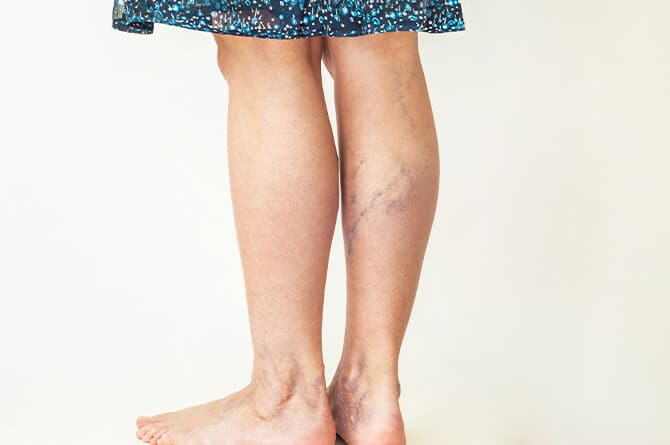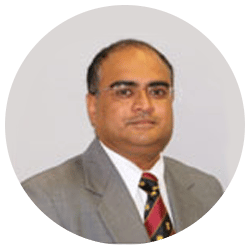 Medically reviewed by Mr Shivram Singh MBBS, FRCSI, FRCS (Plast), Medical Director & Lead, 
Medical Advisory Committee for Manchester Private Hospital
Last Reviewed September 20th 2022
Varicose veins are veins that are either over stretched, enlarged or swollen, usually in the legs, which can be felt under the skin and sometimes prominently visible to the eye.
They can also appear in the feet and other parts of the body.
Varicose veins can vary in how they look and feel. They are often lumpy, can appear to bulge the skin and be purple / blue in appearance.
For people with varicose veins, symptoms can often be felt in a number of ways and can be worse in different conditions, such as hot weather or if you stand for a long time at work. Sometimes moving about or raising your legs when you sit down can help ease symptoms.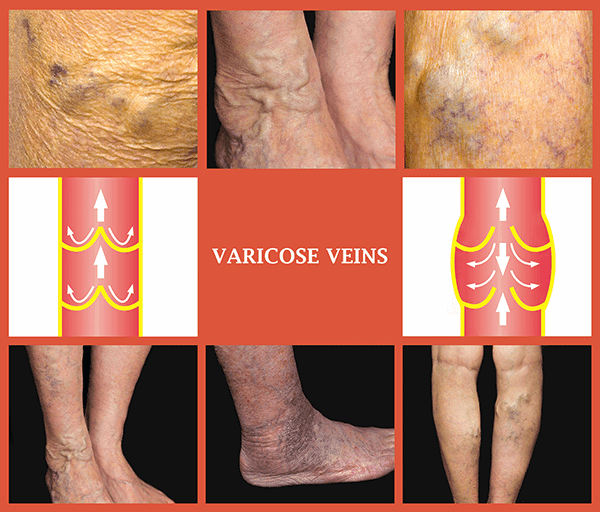 Common symptoms of varicose veins include:
Swollen ankles
Swollen feet
A burning sensation in legs
Throbbing
Leg muscle cramps
Itchy, dry skin on or around the affected area.
A varicose vein can develop when your blood does not flow as it should through the affected area.
Blood should flow in one direction, via the valves inside your veins.
However, issues with the vein valves can sometimes result in the blood flowing backwards and pooling in the vein. The increased pressure can cause swelling in the vein.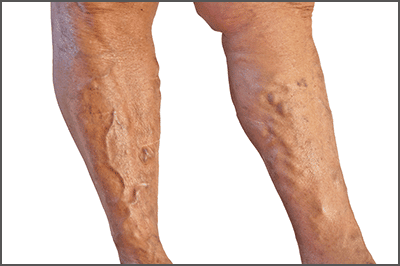 If this occurs in the veins that are near the surface of your skin (also known as a superficial vein), a varicose vein can develop.
Many people who do not have symptoms of discomfort, often do not feel that varicose veins are bothersome.
Whereas others can be deeply affected by the appearance of varicose veins and feel they need to seek help.
There are many treatments available for varicose veins, which can be assessed during a consultation and advised upon by a vein specialist.
What Varicose Vein Treatments Are Available?
For patients who suffer with varicose veins, there are many treatment options available to combat the problem area. Available treatments are both surgical and non-surgical.
Depending on the severity of your varicose veins and how bothersome they are, your specialist can advise and discuss your options on an individual basis and help you identify whether or not you are an ideal candidate for vein surgery.
Surgical vein removal
Varicose vein surgery often involves removing the problematic vein completely.
Whilst this can sometimes sound daunting, it is a common procedure that does not affect the blood flow around the body or to the heart. This is because the blood flows through alternative veins instead.
The procedure to remove a varicose vein is performed under general anaesthetic.
You will be put to sleep whilst your surgeon fully removes the problem vein. If you have an issue with general anaesthetic, other options are available, which can be discussed in your consultation.
Surgery tends to take up to one hour and is performed by making an incision at the back of the knee or in the groin.
If the complete vein is being fully removed from the leg for example, multiple incisions will be required. These small cuts leave minimal scarring and are closed with stitches during the end of the surgical procedure.
Following surgery, legs are wrapped in bandages to reduce any bleeding and apply pressure. This also helps keep bruising to a minimum.
Varicose vein surgery is usually done as a day patient procedure and patients can return home the same day. In some circumstances, an overnight stay in hospital may be required, which your surgeon will advise you on.
Removing varicose veins is commonly performed using a surgical technique known as ligation and stripping.
The problem veins are tied off and then removed. This is done by making small incisions in the leg by the groin and further down by the knee. Incisions are usually no larger than 2 inches and do not leave much scarring.
Endovenous laser treatment
This method of treatment is carried out using a laser tube, which inserts in to the problem vein through a small incision.
The laser then heats up the inside of the vein, which makes it close over.
Endovenous laser procedures are usually carried out using local anaesthetic, rather than the more intense surgery treatment that requires general anaesthetic.
The area containing the varicose vein becomes numb so patients do not feel pain and the procedure takes up to one hour per treatment.
Following the laser probe treatment, patients are required to stay as an outpatient for up to three hours to be observed then will be able to return home. For up to 2 weeks after the treatment, patients may be required to wear bandages for support at home.
Sclerotherapy treatment
Sclerotherapy is a form of treatment whereby the varicose veins are injected with a chemical that forces it to close.
The vein becomes redundant and no longer functions as it used to. Therefore, no blood passes through it and the veins become less visible and do not bulge as much.
Support stockings are provided to patients and will need to be worn for up to six weeks post treatment.
This treatment method is only available on smaller varicose veins.
Radiofrequency ablation
Radiofrequency ablation is a medical procedure and technique used on varicose veins along with other parts of the body.
This treatment is similar to sclerotherapy in that it closes the vein. However, rather than using a chemical, the procedure uses medium frequency alternating current, which collapses and seals shut the problem vein.
Once the vein shuts, other healthier veins are used to transfer blood around the body instead.
This procedure is also performed as an outpatient and patients return home the same day.
Why Choose Varicose Vein Removal
There are a number of reasons why people choose to have treatment for varicose veins. For some, they do not have any symptoms and seeing them does not bother them either. But for others they are very symptomatic and do not like the way they look.
Having prominent varicose veins can sometimes make people feel self conscious and have low self esteem. The thought of going on holiday or putting on a dress or pair of shorts on at hot summers day can cause stress and anxiety.
Removing varicose veins can sometimes remove this stress and anxiety and make feel more confident and secure in themselves.
Some of the reasons why people choose to remove their varicose veins include:
To remove bulging and lumpy veins in their legs
To ease aching or the heavy feeling that can occur with varicose veins
To stop night time cramping
To improve the skin feel and appearance around the problem area
To stop feet, leg and ankle swelling caused by varicose veins.
To boost self confidence and self esteem
To be able to wear open clothing such as skirts, dresses and shorts
To take away the burden of feeling the need to hide legs / cover up with trousers and other clothing
Depending on the type of varicose vein treatment you opt for, recovery and aftercare can differ in some ways, but remain the same in other ways.
Once your procedure has finished, you will be taken to a recovery room (general anaesthetic) or outpatient clinic (local anaesthetic), where you will be monitored in the hours that follow, including taking your blood pressure and pulse.
Once the anaesthetic wears off, you will be able to eat / drink and will be required to do a water sample before being discharged for home.
Before going home, you will be given an aftercare plan and told what to expect in the coming days / weeks.
Being active with small levels of activity can be good for circulation, rather than staying sedentary. However, it is common to feel some level of anxiety when getting up and walking for the first few times.
Your aftercare plan / pack may include bandages for dressing wounds, stockings to support your legs and blood circulation and pain killers.
It is important to follow your aftercare plan as closely as possible for up to six weeks post surgery, including sticking to the advice of your surgeon on how long to wear support stockings for.
Resting is fine for the first 2-3 days after your varicose vein procedure, however it is important and recommended to slowly increase the amount of activity you do each day for the following 10-14 days.
When resting, it is advised that you elevate your legs / feet to help with blood flow.
Showers are also recommended over baths to avoid complications with wounds.
Once wounds have healed, patients are often able to return to work after a fortnight, providing that no strenuous activity takes place and depending on your job role. Driving a car is fine after 7 days providing that patients are comfortable with pedal operation and manoeuvres.
Complications & Side Effects
As with all types of surgery, there are risks, complications and side effects associated with varicose vein procedures.
These include;
The feeling of tingling around the incisions in the legs.
Numbing of the area where the vein has been removed.
Lumps can develop in the groin, which can be filled with blood, known as a haematoma. These require draining by a surgeon.
Discolouration of the skin where the vein used to be.
Injury to arteries, veins or surrounding tissue, although this is very rare.
Deep vein thrombosis, also known as DVT. This is the presence of a blood clot that has formed at some point during your surgery or aftercare. Clots can break up and move through the blood, causing complications with the lungs such as pulmonary embolism.
It is extremely important to look out for any symptoms of deep vein thrombosis after your surgery, such as;
Warm sensation in the legs
Leg pain
Swollen legs
Red tinged skin in the treated area
Infection
At the Manchester Private Hospital, we always ensure the safety of our patients and provide a pressure free environment for people to make their own informed decisions on treatment.
We understand the worries and anxiety surrounding surgery / treatment and know that it is not a decision that can be taken lightly.
Our friendly, helpful team of experts are trained to put your mind at ease and provide you with everything you need to know about varicose veins and the options available to you.
Our reputation and ethics speak for themselves. We have carried out a high number of procedures for varicose veins to the highest possible standards of expertise and care.
We welcome the decision to book a hassle free no obligation consultation with our qualified surgeons to discuss your options and ask as many questions as you like.
Call us today on 0161 507 8822 to speak about your varicose veins and chat on a personable level about any concerns you may have.
Frequently Asked Questions
What is the duration of varicose vein treatments?
In most cases, breastfeeding is still possible after reducing the size of your breasts. Although milk production can be affected / reduced.
Spider veins are similar to varicose veins, but are much smaller and closer to the surface of the skin. They not to bulge or look twisted, but are rather like a spider web in appearance or branches of a tree.
What causes varicose veins?
Issues with the valves in the vein cause varicose veins. Sometimes these can be hereditary. Sometimes they can be caused by pregnancy, obesity, trauma and long periods of standing.
Do varicose veins affect men and women?
Yes, varicose veins affect men and women but are more common in females due to the links with estrogen.
Can I drive after varicose vein surgery?
Patients are advised to wait at least one week before driving. However, only if it is comfortable and you can fully operate a vehicle, including performing an emergency stop.
When can I return to work?
Patients can usually return to work after 2 weeks providing they follow the aftercare plan they are given.
When Can I go to the gym?
Lifting heavy weights or strenuous activity is not recommended for the first 6 weeks following surgery. If you have any concerns you can speak to us after your 6 weeks recovery for assessment.
Varicose Vein Removal Price
Initial Consultation includes a detailed ultrasound scan £150.00
Laser Treatment or Mechano-Chemical Ablation (MOCA) from £2000.00 for one leg
Foam Sclerotherapy start from £500.00
Our finance is available on all cosmetic surgery or non-surgical treatments with as little as £500 deposit required or even with no deposit required. With flexible finance options on offer, you have a choice to spread the costs of your surgery between 12, 24, 36, 48 or 60 months.
*Procedure prices are not fixed and may vary as procedure costs are tailored to individual requirements so vary from person to person. You will receive a guide price during your initial eConsult and a fixed price following your surgeon face to face consultation.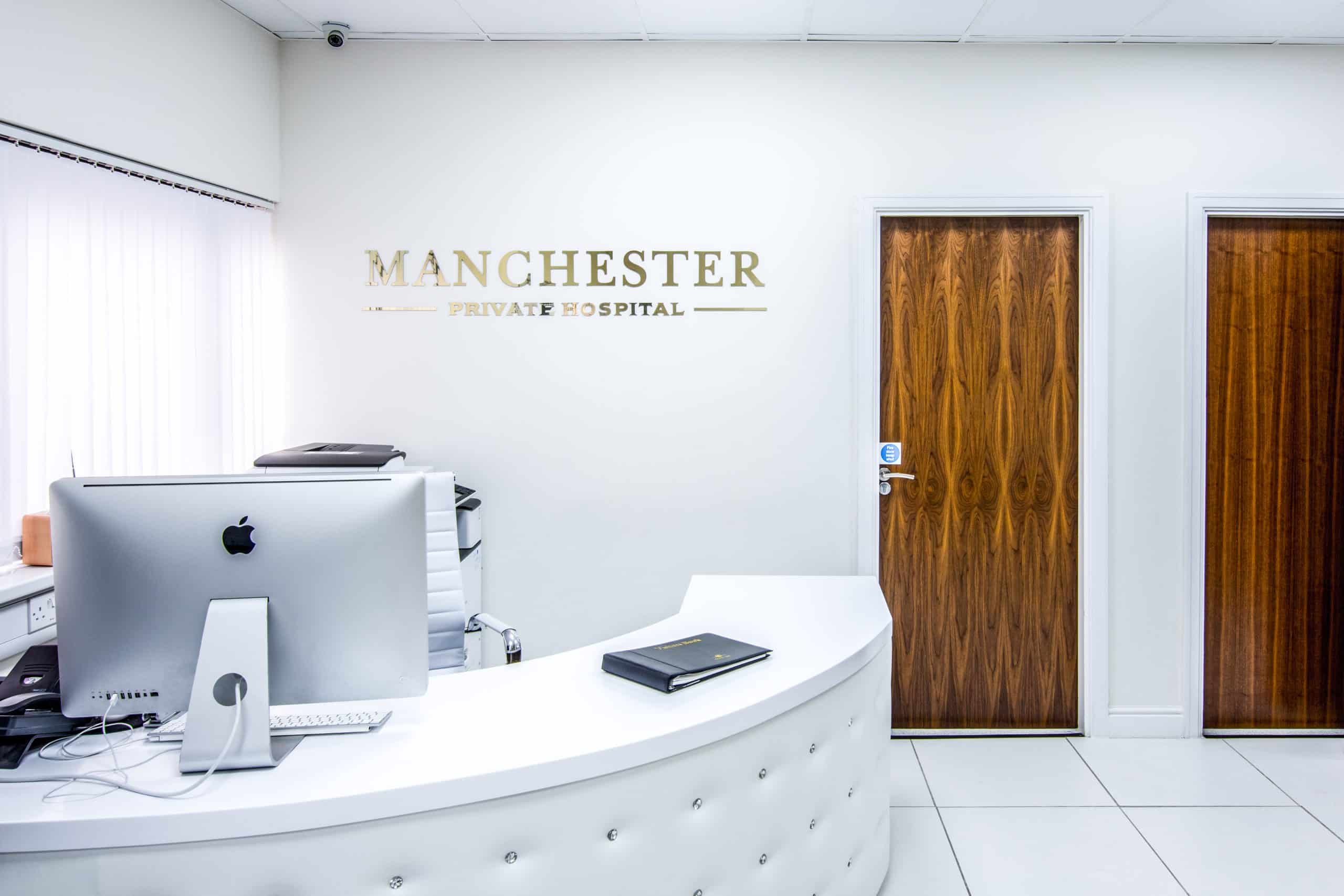 Mr Shivram Singh
Consultant Plastic, Reconstructive & Hand Surgeon​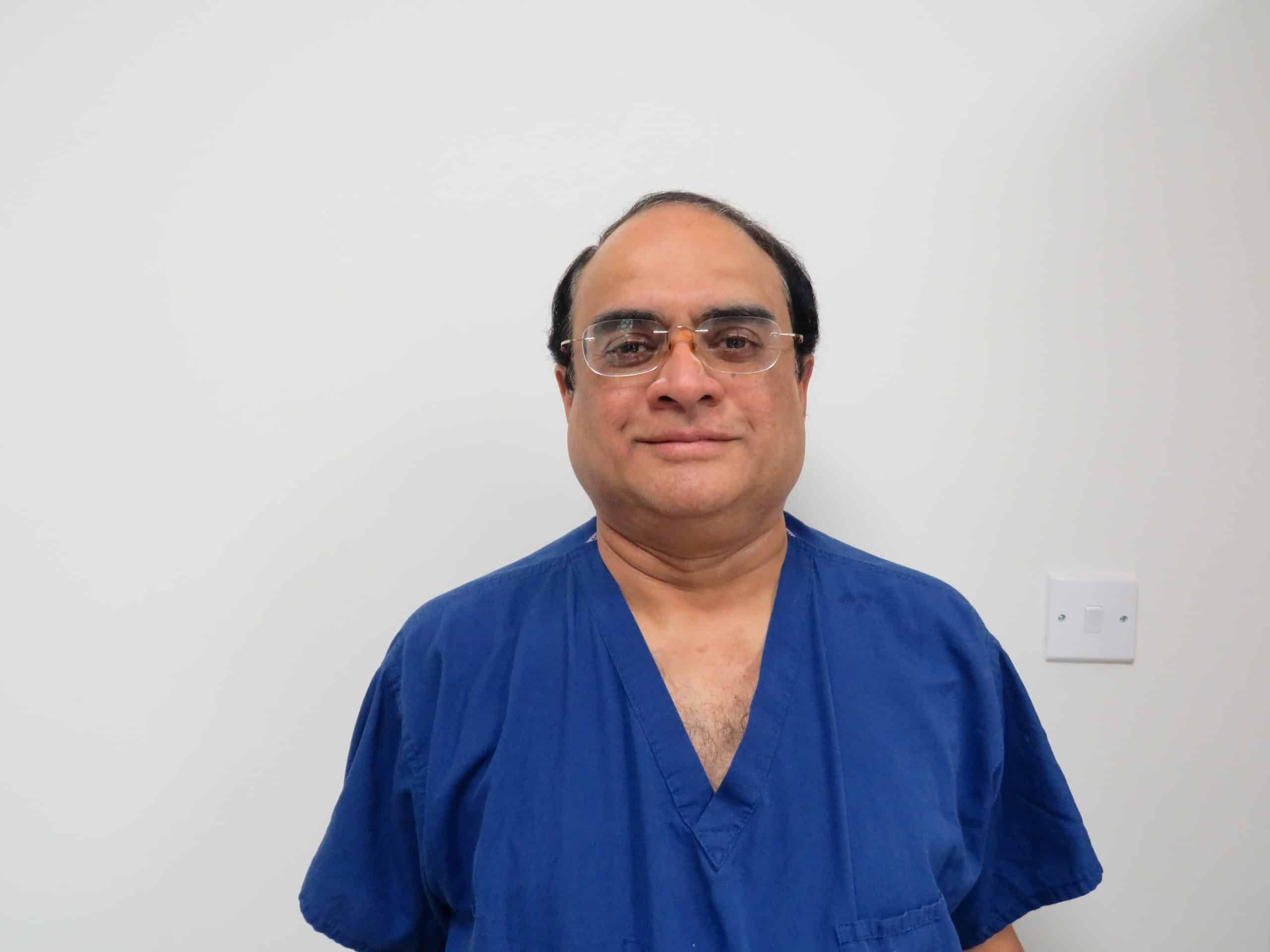 Ms Nabila Nasir
Consultant Breast and Oncoplastic Surgeon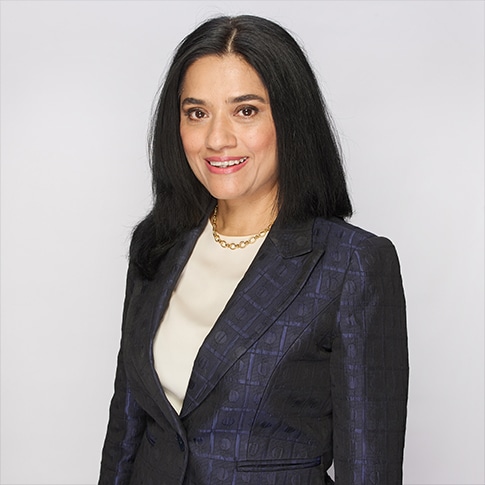 Dr Kam Singh
Bsc(Hons), MRCGP, MBCAM Specialising in Cosmetic Dermatology and Lipo Sculpture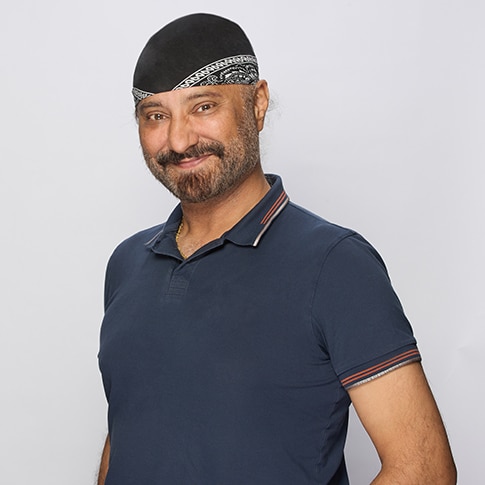 Mr Peter Yiannoullou
Consultant Breast and Oncoplastic Surgeon MBBS BSc FRCS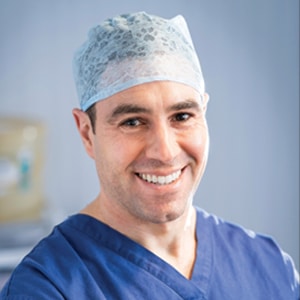 Mr Adeyinka (Ade) Molajo
Consultant Plastic Surgeon MBChB, BSc(Medical Science), MRCS, MBA, FRCS(Plast)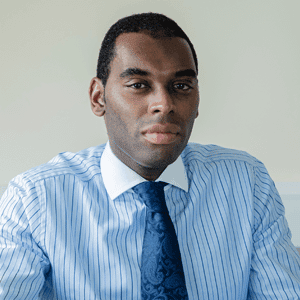 Mr Syed Haroon Ali Shah
Consultant Cosmetic Surgeon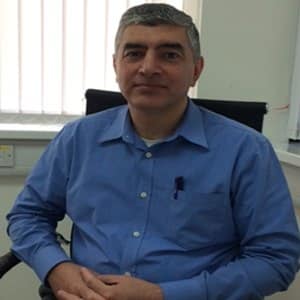 Mr Ashok Rokade
Consultant ENT & Facial Plastic Surgeon MBBS, MS (ENT), DLO, FRCS (Oto), FRCS (ORL-HNS)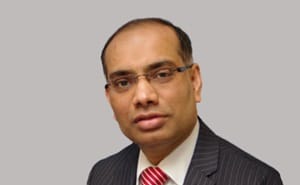 Mr Anuj Purbey
Consultant Aesthetic Surgeon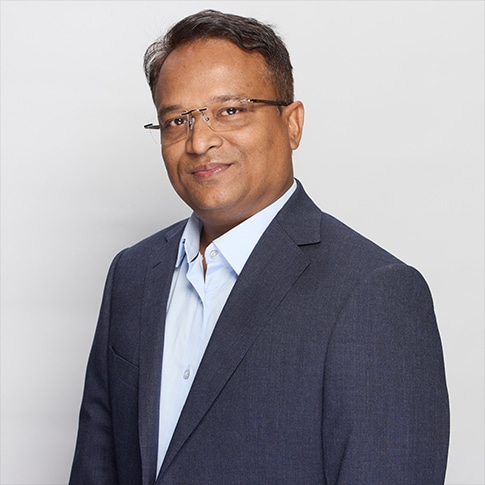 Dr Shashi Bassi
MBChB DCH DRCOG MRCGP BABS Assc MBCAM FP cert Vaser / Tickle Lipo practitioner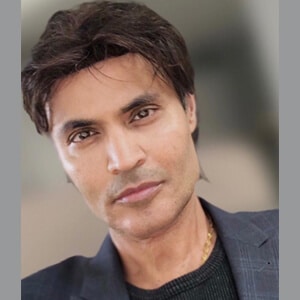 Mr Syed Yawar
MBBS, FRCS Consultant Plastic & Reconstructive Surgeon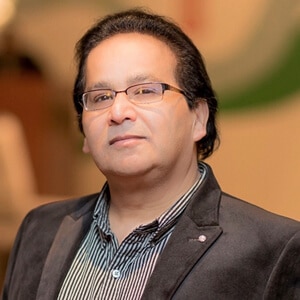 Mr Giuseppe Fiore
Surgeon with a Master in Aesthetic Surgery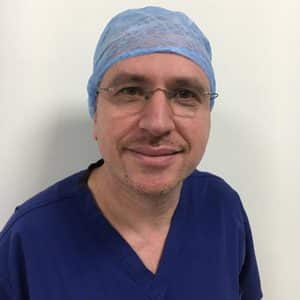 3 ways to book your consultation with us
Book your consultation with us today in whichever way works best for you.