Being A Tall Person Can Cause Varicose Veins
The twisted, swollen veins that stand out under the skin in the legs can affect taller people more than smaller ones.
Whilst a lot of people don't have physical symptoms from varicose veins, they do affect them mentally and are known for causing distress, anxiety, depression and feeling self conscious.
In addition, just because a person does not feel immediate symptoms, does not mean they will escape it in the future, especially given the fact they are more at risk of blood clots and deep vein thrombosis.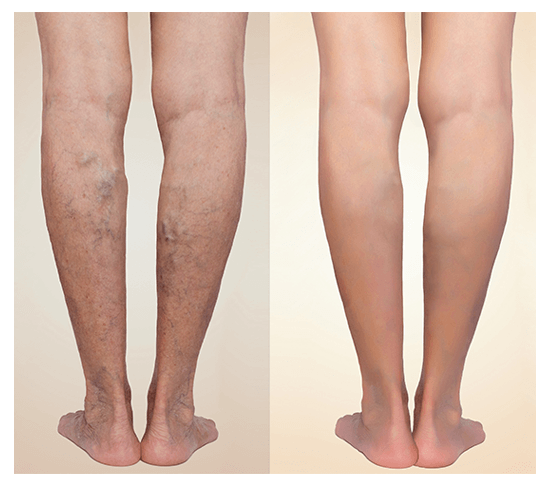 Height A Strong Risk Factor
The study and evidence that has recently been revealed, was taken from around half a million participants, and looked for common connections to varicose veins.
One important notable point was height.
The study revealed that being tall was present in the data of those most affected by varicose veins.
Those analysing the information did not expect to find such clear links between the two and it is a first of its kind.
People who are tall experience more pressure in their veins than those who are shorter.
More pressure can cause veins to dilate and become enlarged.
Furthermore, the data also revealed that whilst being tall was a strong risk factor, the genes in those people contributed too. This is because tall people had similar genes that affected the structure and make-up of the veins.
The evidence revealed in the latest study was obtained using machine technology, which pulled out the risk factors of varicose, some of which are already well known, such as pregnancy, age and gender.
Additionally, the study also revealed other risk factors including; smoking, being idle, hormone therapy, family history and those who had undergone surgery on their legs for other conditions or accidents.
Tall Vs Short
The data / evidence was considered a revelation and compared the tallest twenty-five percent to the shortest twenty-five percent.
Over seventy percent of taller people had a greater risk of developing varicose veins.
Whilst the data is substantial, it is only based on the UK population and therefore may not be reflected in other parts of the world.
None the less it provides a great insight in to outside influences that may increase the risk of people suffering with varicose veins in the future.
Being able to understand the evidence is not only revelatory, but will help in future patient care along with the advanced options of developing treatments and prevention measures of varicose veins.
If you are tall and worried about varicose veins developing now or in the future, maintaining a healthy active lifestyle of weight, diet and exercise is a good place to start and can improve muscle tone and blood circulation.
Speak with us for more information and advice on varicose veins and the treatment options available. We can provide guidance on how to keep the blood from pooling in the legs and flow better towards the heart.
Data in the study was from the UK Biobank and featured participants of people aged between 40 and 70. The technique used in analysing the data was Mendelian randomisation.
To get more details about varicose veins treatment, please visit: https://manchesterprivatehospital.uk/cosmetic-surgery/varicose-vein-removal/