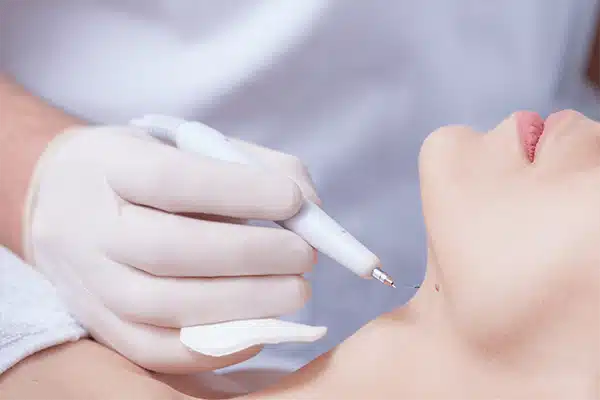 A skin tag is a small growth that is harmless but sometimes bothersome. The growth hangs off the surface of the skin and is common in both men and women.
Skin tags can appear in different sizes ranging from 1mm to 5cm and are usually skin-coloured to look at and soft to touch.
They can appear at any period of your life and are usually located on common areas of the body, such as breasts, groin, armpit, neck and eyelid, but can also grow under the buttocks.
Removal of a skin tag is possible but should always be treated with caution. They are made of blood vessels and collagen fibres, which is a type of protein in the body.
Whilst skin tags can occur on any male or female without reason, they are sometimes associated with diabetes (type 2) and obesity. In addition, hormonal changes in pregnancy can also be the cause of skin tag development.
Furthermore, some patients tend to find skin tags in creases and folds, like the armpit or groin, because the skin rubs against itself – also referred to as chafing.