Probably the best care I have ever received!
I was put at ease and felt comfortable throughout and its been a life changing experience and I will be strongly recommending this hospital to anybody considering any of the surgery's advertised
D, MPH Patient (27th August 2020)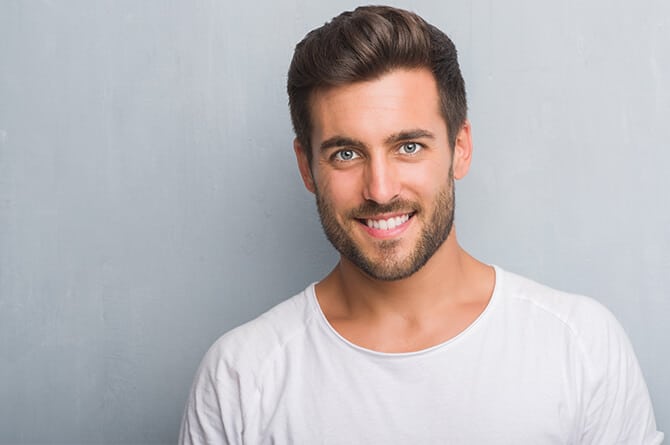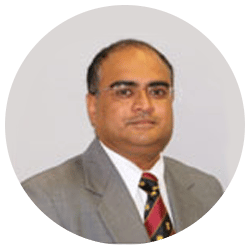 Medically reviewed by Mr Shivram Singh MBBS, FRCSI, FRCS (Plast), Medical Director & Lead,
Medical Advisory Committee for Manchester Private Hospital
Last Reviewed October 13th 2022
What Is Carpal Tunnel Surgery?
Carpal tunnel surgery is an operation that can relieve the symptoms associated with carpal tunnel syndrome which causes pressure on the nerve in your wrist.
During this procedure, the ligament in your wrist is cut. This ligament is connected to the bones in your wrist, creating a narrow channel known as the carpal tunnel. There are several tendons and the median nerve (the nerve that controls the movement and feeling in your hand) running through this tunnel to your fingers. Carpal tunnel syndrome causes pressure on your median nerve which can cause pain in your hand.
As part of carpal tunnel surgery, the ligament is divided, releasing pressure in the carpal tunnel to ultimately ease your symptoms.
Why Do I Need Carpal Tunnel Surgery?
This condition can get better by itself over time, and there are carpal tunnel syndrome treatments available, such as wrist splints and steroid injections, that can help alleviate the pain and discomfort associated with it. However, if your symptoms are getting worse, and you haven't found a carpal tunnel treatment that works for you, it might be that surgery is your next option.
You might be offered carpal tunnel surgery if your symptoms are particularly severe. Your GP may refer you to a hand specialist for further investigation where you will be able to discuss whether surgery is right for you, as well as the benefits and risks involved with the operation.
How To Prepare For Carpal Tunnel Surgery
Carpal tunnel syndrome surgery is a one-day procedure. This means there is very little required of you in terms of preparation. You will have the surgery and be allowed home on the same day, meaning there is no need to pack an overnight bag.
It's a good idea to remove any jewellery from your hands and wrists before you arrive for your operation. It's also important to remember that you won't be able to drive after the surgery, so make sure you make travel arrangements for going home.
Your doctor should be able to advise of any other preparations you need to make ahead of your carpal tunnel surgery. For example, you may need to stop taking certain medications in the days leading up to the operation. This can include anticoagulant medicines, otherwise known as blood thinning medication.
What Happens During Carpal Tunnel Surgery?
In order to have carpal tunnel surgery, you will be asked to lie on your back with your arm stretched out, resting it on a special operating board. You may have a tourniquet wrapped around the top of your arm. This is a tight cuff that will stop the blood flow in your arm during the operation.
You will be given a local anaesthetic injection. This will numb the area, ensuring you don't feel any discomfort during the procedure. You may feel some pressure, but you should not feel any pain. If you start to feel any pain during the operation, you must let your surgeon know. The anaesthetic can be topped up if needed.
There are two ways in which carpal tunnel surgery can be carried out. These are open surgery and endoscopic surgery, otherwise known as keyhole surgery.
During open surgery, your surgeon will create an incision at the bottom of your palm then divide the carpal ligament using a knife by widening the carpal tunnel to relieve pressure. The cut is then closed with stitches.
Endoscopic (Keyhole) Surgery
During keyhole surgery, a very small incision is made on the skin near to the carpal tunnel, then a tiny camera, known as an endoscope, is inserted into the cut which enables the surgeon to see inside your wrist and hand. The carpal ligament is then cut. Keyhole surgery causes very little damage to the skin and tissue.
You will be able to discuss which surgery technique is right for you with your doctor.
What Happens After Carpal Tunnel Surgery?
It's likely you may feel some discomfort as the local anaesthetic wears off after your operation. You may find that taking over-the-counter painkillers, such as paracetamol or ibuprofen, can help alleviate any pain. It may take several hours for the feeling in your wrist and hand to return back to normal.
Your hand will be dressed with a bandage to help protect and support it, and you should try to keep this clean and dry, especially when bathing.
Ideally, you should keep your arm elevated as much as possible, and you should wriggle your fingers and clench your fist regularly. This will keep the blood flowing, and reduce any stiffness and swelling.
Following your surgery, you should be able to go home when you feel ready. You will be given aftercare advice on how to care for your wound while it heals.
Recovering From Carpal Tunnel Surgery
How long it takes you to recover from surgery will depend on your overall health and the severity of your carpal tunnel syndrome, but generally speaking, it can take between six and 12 weeks to make a full recovery. It's normal to feel some pain in the days and weeks following the procedure, and you can take over-the-counter painkillers, such as paracetamol or ibuprofen, to help relieve this discomfort.
You may find that you feel pain around your wound, or when you put pressure on the affected hand. Other common post-surgery discomfort can include swelling, stiffness, tenderness, lumpy or pink scarring, and a weak grip.
You should be able to remove your bandage within a few days, but it's important to ensure that you keep your wound clean and dry until the stitches have dissolved or been removed.
It may be necessary to take some time off work following your surgery, and you should take extra care when carrying out daily tasks. As time goes on, you should find that you're able to do all of the activities you did prior to your carpal tunnel surgery.
Complications Of Carpal Tunnel Surgery
The majority of people who choose to have carpal tunnel surgery do not experience any complications. However, although its rare, this procedure carries the following risks:
Infection of your wound
Haematoma (bleeding under the skin)
Nerve damage in the wrist
A numbing sensation or weakness in the hand
Tenderness, discomfort or pain around the scar which can continue for months or years
Bowstringing of the tendons (tendons that pop out when extended or flexed)
Complex regional pain syndrome (a chronic long-term condition which causes the hand to become swollen and sensitive to touch)
While this procedure can be effective in alleviating the symptoms of carpal tunnel syndrome, there is a small risk that your symptoms may continue. In this case, further surgery may be required.
You can trust Manchester Private Hospital when it comes to carpal tunnel surgery. We are proud of our team of highly qualified and skilled surgeons, doctors and nurses, and we treat all of our patients with the utmost care and respect every step of the way. We're here for you from your first consultation, during your procedure and right up to the moment you're ready to go home. We also provide high quality aftercare.
Our patients travel from all over the UK to undergo procedures by our team of expert medical professionals. We put your health, safety and comfort at the forefront of what we do, meaning you can relax in the knowledge that you're in safe hands.
We offer free consultations for carpal tunnel surgery with absolutely no obligation. Simply get in touch to find out how we can help you feel your best.
Frequently Asked Questions
When is carpal tunnel bad enough for surgery?
Carpal tunnel syndrome can get better over time, and there are treatments available that can help alleviate your symptoms, such as wrist splints and steroid injections. However, if your carpal tunnel syndrome is particularly painful and impacting your day-to-day life, and you haven't found an alternative treatment that works, surgery may be an option for you.
How long does the procedure take?
Carpal tunnel surgery can take up to one hour to perform. You will be able to go home the same day.
Is carpal tunnel surgery done under general anaesthesia?
No, carpal tunnel surgery is typically performed under local anaesthetic, meaning you will be awake for the procedure. The area being operated on will be numbed first using local anaesthetic. You should not feel any pain or discomfort, but you may feel some pressure.
How long is recovery from carpal tunnel surgery?
The length of your recovery will depend on a number of factors, such as the severity of your carpal tunnel syndrome and your overall health. However, as a general guide, you can expect to make a full recovery in six to 12 weeks. It may also be necessary to take some time off work following your surgery. How long you take off will depend on the type of job you have.
When can I take my bandages off after carpal tunnel surgery?
You should find that you're able to remove your bandages after two or three days. However, it's important that you keep the wound clean and dry until your stitches have dissolved or been removed. This can be up to two weeks after the procedure. Once you have removed your bandage, you may find it useful to wear a rubber glove or place a plastic bag over your hand when bathing or showering.
Will I need physiotherapy after carpal tunnel surgery?
You should find that your hand regains its strength over time by carrying out your normal, everyday activities. However in some cases, your surgeon may refer you to a specialist for physiotherapy. This can help you with your rehabilitation. A physiotherapist will be able to provide you with exercises that can help rebuild your grip and strength.
Where can I get carpal tunnel surgery?
Our Manchester-based clinic accommodates patients from all over the North of England, North Wales and beyond. We have clinics throughout the UK too, in London, Liverpool, Leeds and Birmingham. Book your consultation today.
Our finance is available on all cosmetic surgery or non-surgical treatments with as little as £500 deposit required or even with no deposit required. With flexible finance options on offer, you have a choice to spread the costs of your surgery between 12, 24, 36, 48 or 60 months.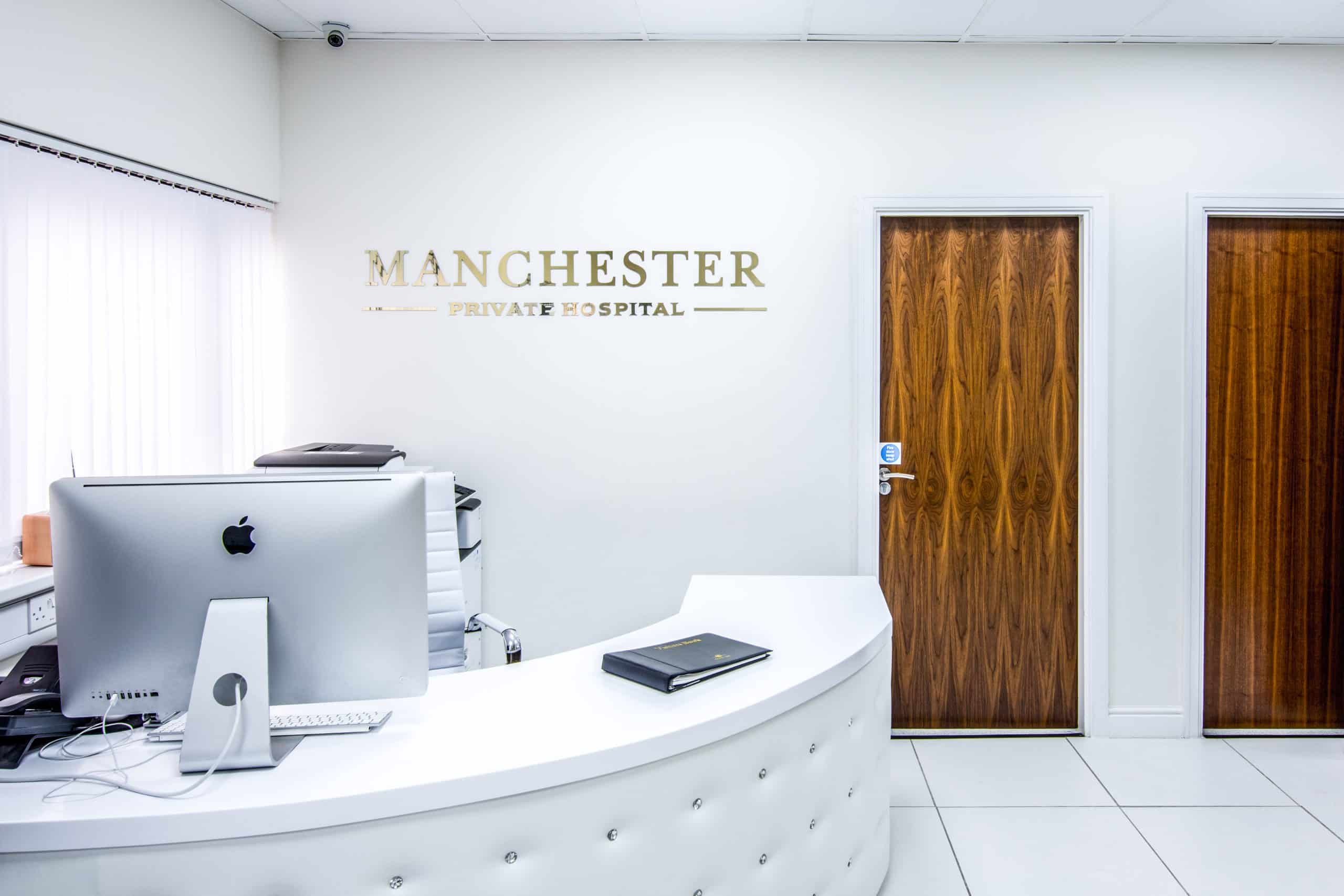 Dr Kam Singh
Bsc(Hons), MRCGP, MBCAM Specialising in Cosmetic Dermatology and Lipo Sculpture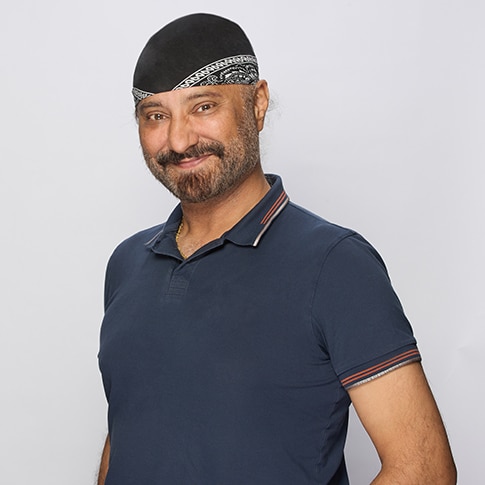 3 ways to book your consultation with us
Book your consultation with us today in whichever way works best for you.