Pelvic Floor Repair Surgery
Pelvic Floor Muscles support the bladder, bowel and uterus internally; they are essential in sexual function and prevent bladder and bowel incontinence. The muscles can significantly weaken by pregnancy, childbirth, prostate cancer treatment, obesity, and chronic constipation.
Pelvic Floor Repair Surgery
I had the most comfortable, informative, professional and supportive experiences I could have ever asked for.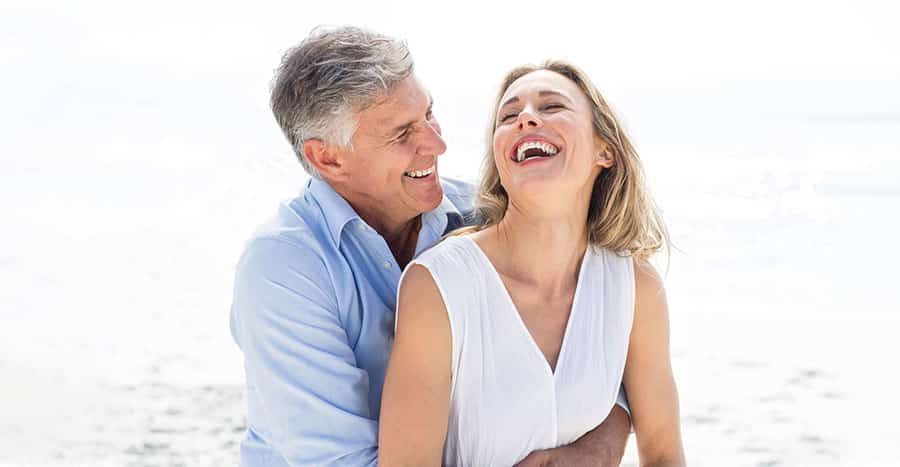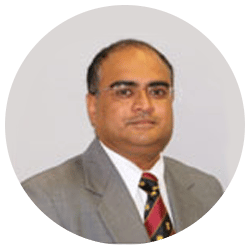 Medically reviewed by Mr Shivram Singh MBBS, FRCSI, FRCS (Plast), Medical Director & Lead, 
Medical Advisory Committee for Manchester Private Hospital
Last Reviewed September 20th 2022
What is a Pelvic Floor Repair?
Pelvic Floor Muscles support the bladder, bowel and uterus internally; they are essential in sexual function and prevent bladder and bowel incontinence. The muscles can significantly weaken by pregnancy, childbirth, prostate cancer treatment, obesity, and chronic constipation.
If pelvic floor muscles are damaged, there is potential for a vaginal prolapse; however, at The Manchester Private Hospital, we can undertake a repair procedure. We deliver a patient-centred approach to procedures and operations, meaning an overnight stay is unnecessary.
A weakness in the tissue supporting the pelvic floor can cause vaginal prolapse, similar to how a hernia is formed. Any weakness in tissues and organs surrounding the vagina will cause a bulge and result in a prolapse. However, it is treatable with a pelvic floor repair procedure from The Manchester Private Hospital. The operation will help repair the prolapse and help women avoid the symptoms affecting their quality of life.
To create the repair, a cut is made in the front or back wall of the vagina so that the supporting tissue can be reached; the tissue is stitched to strengthen the support and prevent it from occurring again.
Why You May Need Pelvic Floor Surgery?
Pelvic Floor Prolapse can worsen a person's physical activity or even affect daily activities like coughing, laughing and sneezing. Some people even feel a persistent ache in their pelvis, and because some women feel embarrassed about talking about their symptoms, they often do not seek treatment for their condition.
Surgery is often the last resort as exercises can strengthen pelvic floor muscles, but it is vital to seek medical attention if symptoms are unmanageable. We would recommend surgery when the prolapse starts affecting your daily life, for example, if it causes you pain or if you have issues with bladder or bowel movements. A pelvic floor prolapse can occur again after surgery, which may mean you need another surgery.
It can relieve some symptoms of pelvic organ prolapse on your own.
● Kegel exercises will make your pelvic muscles stronger.
● Eat foods high in fibre to prevent constipation and straining during a bowel movement.
● Try to stay healthy; gaining weight can pressure your pelvic muscles.
● Avoid heavy lifting as that can put stress on your pelvic muscles.
What Can Help The Recovery Process?
Once the pelvic floor repair procedure is completed, the first two weeks you will need to spend at home, you should rest, relax, and continue doing the exercises shown in the hospital. You can return to work once your doctor or specialist has said you are well enough, usually after six to eight weeks.
It can take a long time for your body to heal and to become fit and well again after a pelvic floor repair operation. There are a number of positive steps to help your recovery time:
● Rest – It is essential to relax, but you may want to avoid crossing your legs for too long when lying down. It is also important to start exercising and complete light activities around the house within the first few days after your procedure.
● Pelvic Floor Muscle Exercise – Pelvic Floor Muscle Exercises can be done gently once you are able to pass urine on your own. They involve squeezing the muscles around the urethra like you're trying not to urinate. For women, it is essential to focus on lifting or squeezing the muscles around the vagina.
● A healthy balanced diet – Your body must have all the nutrients it needs by eating a healthy balanced diet after your surgery. A healthy diet is a high-fibre diet consisting of fruit, vegetables, and plenty of protein, with up to two litres per day of fluid intake.
● Support from your family and friends – Support from your family and friends in lots of different ways can be very beneficial, whether that be practical support with shopping, housework or preparing meals.
Benefits of pelvic floor repair surgery
The main benefit of surgery is that the positioning of your pelvic organs can improve, resulting in reduced or complete elimination of symptoms. You will also regain the ability to enjoy life to the fullest once again; the surgery will also treat different symptoms in the pelvic area.
Side effects and the potential risks of pelvic floor repair surgery
Common risks associated with surgery include bleeding, infection, injuries in the surrounding areas, blood clots in the lungs or legs, slow bladder healing, and problems during sexual intercourse. Side effects may also include trouble controlling the urge to urinate after surgery; also, young women and those with more advanced prolapse are more likely to experience a pelvic prolapse again.
Book Your Pelvic Floor Repair Procedure With Confidence
Call
0161 507 8822
 to book your Pelvic Floor Repair Procedure at The Manchester Private Hospital; allow us to put your mind at rest regarding any doubts or concerns you may have. We operate a pressure-free policy; we make sensible, informed decisions to achieve the most realistic results for our patients.
Frequently Asked Questions
How much does pelvic floor surgery cost in the UK?
As a responsible cosmetic surgery provider, we understand that every patient is different, so your treatment will be tailored specifically to you. Because of this, our free face-to-face, no-obligation consultations are particularly important. Following our consultation process, your surgeon assistant will provide a detailed pricing overview so you know how much your procedure will cost. You'll also be given plenty of information regarding our flexible credit options.
How long is pelvic floor surgery?
The length of surgery will vary from patient to patient; generally, it can be three to five hours; however, there are factors which may determine the length of operating time, for example, the internal anatomy, shape of the pelvis, patients weight and the presence of scarring or inflammation.
When is pelvic floor surgery necessary?
This surgical procedure is needed if the prolapse is causing pain, if you are having problems with your bladder and bowels, or if the prolapse is making it hard for you to do activities you enjoy.
Who performs pelvic floor surgery?
A Gynaecologist Surgeon from the Manchester Private Hospital will perform pelvic floor surgery for patients.
What can I expect after a pelvic floor repair surgery?
Generally, patients will feel better and stronger each day; however, it is a long recovery process, and some patients may need more than four to six weeks to recover fully. You may also feel some pain immediately after surgery, but this often settles after a few days or weeks. It is rare for patients to experience long-term pain following prolapse surgery.
When to Return For Follow-up?
A follow-up appointment with Nurse will be one week after the surgery; this will then be followed by a Surgeon at around 6 – 10 weeks. However, if required, we will see you as many times as needed.
Our finance is available on all cosmetic surgery or non-surgical treatments with as little as £500 deposit required or even with no deposit required. With flexible finance options on offer, you have a choice to spread the costs of your surgery between 12, 24, 36, 48 or 60 months.
All our surgery are tailored to individual patient requirements, and you will receive a fixed price following your consultation with surgeon during your face to face consultation.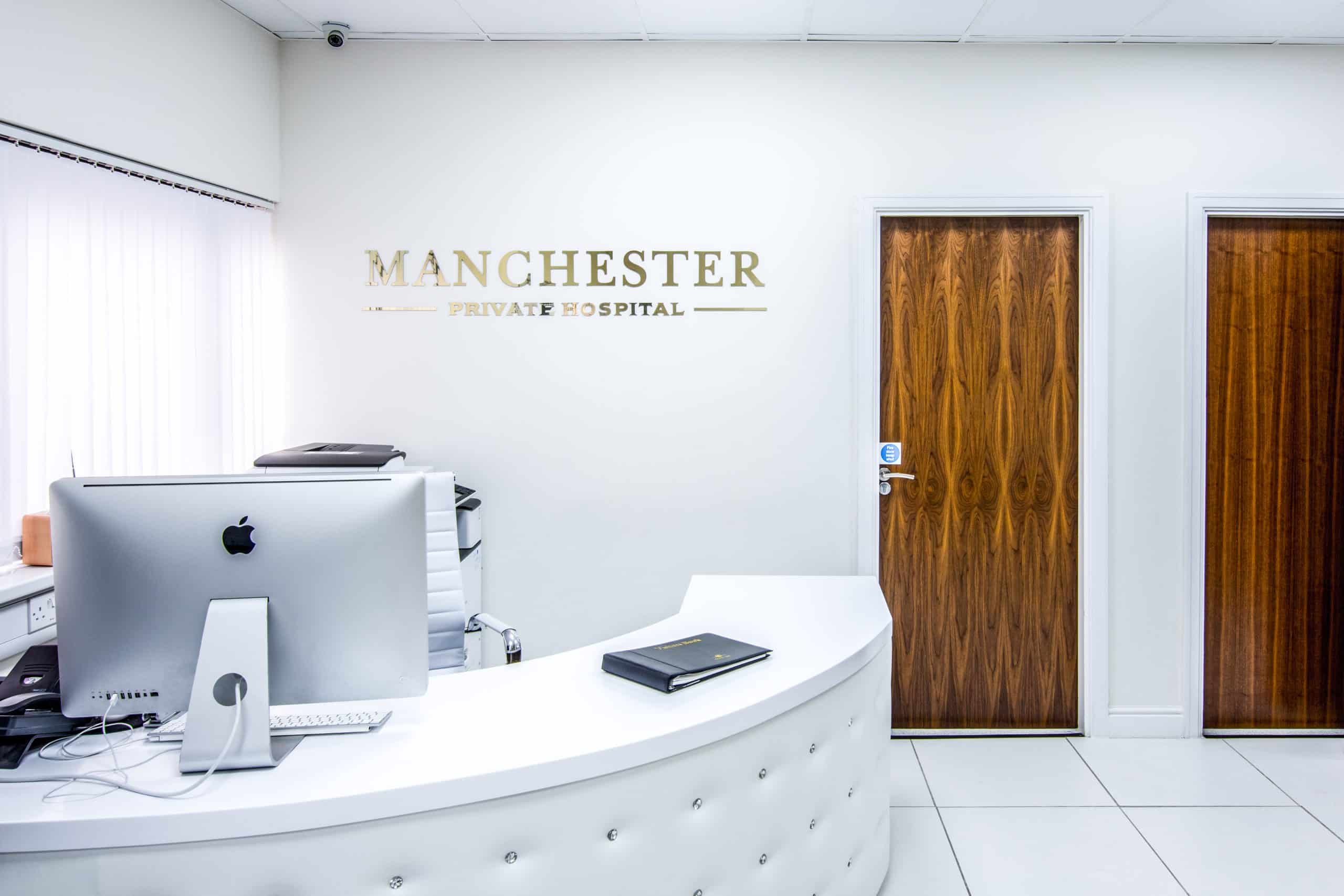 3 ways to book your consultation with us
Book your consultation with us today in whichever way works best for you.