What Is Vaser Hi-Def?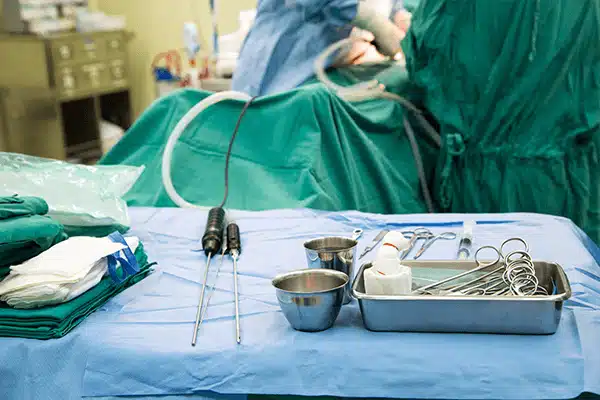 Vaser Hi-Def is a revolutionary cosmetic surgery procedure and advanced body contouring technique used to sculpt areas of the body such as the stomach, chest and buttocks.
Also known as Assisted High Definition Lipo Sculpture, Vaser Hi-Def uses Vaser liposuction to remove stubborn fat and create a more aesthetically pleasing body tone and definition.
The procedure is one of the most modern and advanced liposuction methods in the world and is used to not only remove stubborn fat, but to sculpt the body to a more athletic and firm appearance.
In addition, skilled cosmetic surgeons who specialise in Vaser Hi-Def can enhance the appearance of natural muscles by precisely and meticulously sculpting around them.
Why Choose Vaser Hi-Def?
The ultimate goal of Vaser Hi-Def is to remove unwanted, stubborn fat and create a more defined, chiselled appearance.
This cutting edge Lipo-Sculpture treatment can slim down a particular body part whilst enhancing another through the transfer of fat.
Many people choose Vaser Hi-Def treatments for a number of reasons, including:
Remove stubborn fat that is difficult to shift through diet and exercise.
Bring more definition to certain muscles, such as abdomen or chest.
Boost self confidence
Precise targeting of fat cells without affecting surrounding tissue.
An effective cosmetic procedure to complete the aesthetic goals of a diet and exercise regime. Sometimes referred to as the 'icing on the cake'.
Create a more muscular, firm and toned look.
Restore a youthful figure and curves sometimes lost through ageing.
An alternative to traditional liposuction.
Affordable and safer cosmetic procedure for fat removal.
About Vaser Hi-Def
Vaser is an abbreviation of 'Vibration Amplification of Sound Energy at Resonance', which uses a small probe to liquefy fat using ultrasound energy. The procedure is performed using small incisions and general or local anaesthetic depending on the treatment area.
Vaser Hi-Def varies slightly from other Vaser treatments in the sense that it is precisely designed to tone and sculpt the ideal body figure by sucking out fat deposits from around the muscles.
One of the reasons why Vaser Hi-Def is so popular is because it can specifically target deep fat cells within parts of the body to achieve the complete and desired aesthetic look.
When choosing the right procedure for you, your cosmetic surgeon will advise on the benefits of Vaser Hi-Def versus Vaser 4D and the differences between the two, including target areas.
Vaser Hi-Def Aftercare & Recovery
Vaser Hi-Def is known for being a minimally invasive cosmetic procedure with minimal pain. Anaesthetic is used so that no pain is felt during the treatment and mild discomfort that is experienced post treatment will subside within a few days.
Your aftercare plan will depend on the areas being treated, however, general recovery and care involves rest, avoid exercising for 2-3 weeks and wear a compression garment on the treated area.
Some patients choose to take time off work to aid their recovery, but it is not always necessary with Vaser Hi-Def and depends on which body part has been treated.
Be sure to ask your surgeon about any specific concerns relating to your procedure, such as downtime and bathing.
Side Effects / Complications
Although Vaser liposuction is minimally invasive, it does come with a list of occasional side effects and possible complications depending on the extent of your treatment.
Patients may experience some mild swelling and bruising around the areas where incisions are made and probes are inserted.
Symmetry inconsistencies in the aesthetic sculpting can occur and may require repeat treatments.
Other side effects include; infection, bleeding, allergic reaction, skin sensation changes, scarring, loss of skin elasticity.
As this treatment requires a specific skillset, it is important to choose the best Vaser Hi-Def surgeon who is experienced and skilled in precisely sculpting the body to get the desired results.
Why Manchester Private Hospital For Vaser Hi-Def?
At the Manchester Private Hospital, we have specialist Vaser liposuction surgeons who are extremely skilled and experienced in performing minimally invasive treatments on patients across Manchester and surrounding areas.
Dr Singh, one of our qualified Vaser surgeons, carries out hundreds of Vaser liposuction treatments every year, including Vaser Hi-Def. Dr Singh is professional and pays great attention to the finest details of all patients. Helping them to achieve the exact goals and results from their procedure.
We understand the individuality of all patients and know that each person, whether male or female, old or young has different aesthetic goals. During our consultation, we discuss every aspect of you as an individual and allow you to make an informed decision on whether Vaser Hi-Def is right for you.
Book Your Vaser Consultation Today
Vaser Hi-Def is a relatively affordable cosmetic procedure that is minimally invasive. Why not book yourself in for a no obligation consultation today and find out whether Vaser can help you achieve your aesthetic and body sculpting goals.
Our patients often see immediate results after Vaser procedures that continue to develop over 6 months post-op and last for years to come.
Call 0161 507 8822 now to start your body sculpting journey with a friendly member of our team.