What Is Breast Reduction?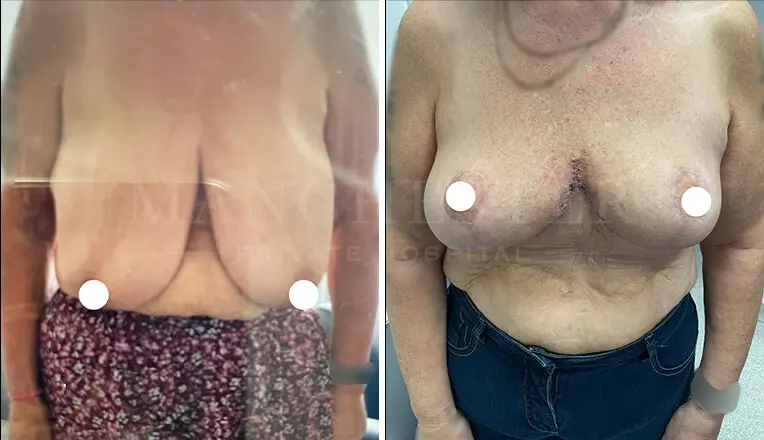 Breast reduction surgery, also known as reduction mammoplasty, is a cosmetic surgical procedure designed to remove parts of the breast tissue to reduce the size of the breasts and / or change the shape.
The procedure is most commonly performed on females with very large breasts and aims to establish a proportional bust in line with the upper body.
It is important that all patients understand what is involved in breast reduction as there are many factors to consider, including the makeup of breast tissue and the areola, in order to keep boob sensation and secretion of milk in motherhood.
Patients often opt for breast reduction surgery if they are unhappy with the size of their boobs or if they are suffering symptoms caused by the oversized breasts.
Surgery of this kind (also referred to as a boob reduction), reduces the volume and weight of the boobs.
Often very large breasts can be uncomfortable and bring about strain on both the mental and physical state of females.
Oversized breasts are also reported as suppressing self confidence and affects women on a daily basis, such as limiting the clothes they can wear, or activity levels including some sports and running.
A breast reduction can be performed on one or both of the breasts and each case is assessed on a patient by patient basis.
It is not uncommon for some women to have one breast significantly larger than the other, and therefore the larger breast is reduced with reduction mammoplasty.
Arranging a consultation is just the first step in finding out whether or not you are an ideal candidate for a breast reduction and gives you the opportunity to ask the questions you need answers to.
Why Choose Breast Reduction?

There are many reasons why women opt for a breast reduction but each case is different as no two people are the same. For example, what a certain breast size may seem large to one, may not be large to another.
Factors such as height, weight and body size play an important role in whether or not your boobs may cause issues.
The psychological side is also a key factor in women deciding they want a reduction in the size of their boobs.
Many women who undergo reduction mammoplasty often struggle with their large boobs and consider them oversized compared to the proportion of the overall body figure.
Symptoms from oversized breasts can include:
Low self esteem
A loss in self confidence
Being self conscious and feel as though people are staring at their chest
Difficulty finding the right bra
Neck, shoulder and back pain
Struggling to find clothes that fit due to 'out of proportion' body shape
Grooves in the shoulders from bra straps
Inflammation and rashes under one or both boobs
During a consultation, your specialist surgeon will be able to advise and assess your symptoms and clarify whether or not they are caused by your large breasts.
From time to time, some patients often get mistaken and think their symptoms are caused by their breasts, when there is another underlying condition. And the same applies in reverse; some patients think they have an underlying back condition when in fact the back pain is caused from supporting their oversized breasts, especially if their job involves a lot of standing.
About Breast Reduction (Mammoplasty)
Before you can opt for surgery, you will be required to have a consultation with a breast specialist to ensure you are an ideal candidate for a reduction.
Your surgeon will discuss any issues you may have any find out what results you wish to achieve, then let you know what is possible and what is not.
It is important that you fully understand the potential outcome of breast reduction surgery and that your goals are realistic for your body shape and size.
Unlike breast augmentation (enlargement), it is often difficult to guarantee a specified cup size. Therefore, realistic results will be discussed on a per patient basis.
Overall, a breast reduction procedure takes between 90 minutes and three hours. Patients are admitted to hospital on the day of their surgery and most patients stay overnight.
Reduction surgery is performed under general anaesthetic so that you are asleep until it is complete.
Your surgeon will discuss the technique that will be used during your procedure so that you know what to expect from location of incisions and scarring. There two most common incisions in a reduction are a vertical scar from the areola or anchor incision underneath the breast.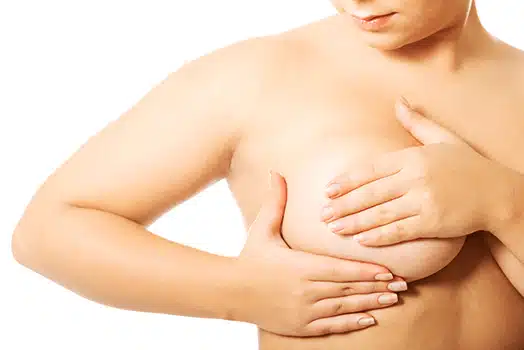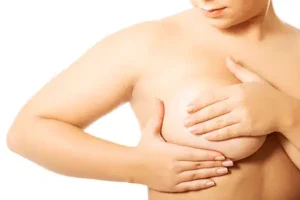 Advantages Of Breast Reduction
There are many advantages to reducing the size of your breasts.
The most common factors are to eliminate physical symptoms associated with oversized breasts. However, there are also a number of psychological reasons too.
Here are some of the reasons outlined by previous patients of reduction mammoplasty:
Eliminate or reduce back and neck pain
Fix posture issues
Stop grooves near the neck and shoulders from bra straps
Eliminate skin redness, rash or conditions such as eczema under the boobs
Boost self confidence
Increase self esteem
Enjoy a more active lifestyle and partake in sporting activities, including going to the gym
Wear less limited clothing
Bring more proportion to the overall body shape
Patients often report a feeling of burden and having to 'carry around' their very large breasts, which can take its toll on both a female's mental and physical wellbeing. Some people report a sense of embarrassment and struggle to find clothing that fits 'off the rack'.
Recovery & Aftercare
Whilst each breast reduction procedure is different on a per patient basis, there are is some general guidance to follow on what to expect post surgery.
Following your procedure, you should expect to experience some swelling and pain. You may also feel as though your chest is tight straight after your surgery. This is common and pain relief will be provided to ease your symptoms. Medication is usually taken for up to two weeks post surgery.
When at home, you will be bandaged and advised to wear a support bra. This helps to keep the weight of your breasts from pulling down as they hang naturally. Sports bras are usually sufficient at supporting the breasts and should be worn for up to 3 months post surgery. Try to avoid supporting bras that have wires in the cups.
Dressings and stitches are removed within the first 2 weeks and your consultant will advise on when you can return to normal activities.
Breast reduction surgery recovery usually takes on average of four to six weeks.
Most patients can return to work after one week but are advised to avoid moderate to strenuous exercise, lifting or stretching for up to six weeks.
Patients can drive after 2 weeks providing they are not experiencing any pain when wearing a seatbelt and that they feel comfortable performing standard manoeuvres, including emergency stop. If you have doubts about driving, it is best to avoid doing so for as long as possible.
Complications & Side Effects
Breast reduction surgery comes with a list of risks, complications and side effects. Some of which are common and some are rare.
It is important that you discuss all complications associated with surgery and anaesthetics with your consultant.
These include:
Scarring, which can be thick and prominent in some cases
Asymmetric breasts or nipples
Loss of sensation is breasts or nipples
Wound complications such as lack of healing or infection
Being unable to breastfeed in the future
Excess skin
Bleeding
Dissatisfaction with results
Your surgeon will be able to advise how likely each risk or complication is.
Why Choose Us
At the Manchester Private Hospital, our specialist breast surgeons have been performing breast reduction surgery for many years.
We are able to advise and provide guidance on what to expect from surgery and the realistic results you can achieve.
Our staff are fully trained in a pressure free environment and all consultations are absolutely no obligation.
Find out everything you need to know about reducing the size of your breasts and allow us to give you peace of mind every step of the way.
The highly skilled and experienced breast surgeons at the Manchester Private Hospital are able to assist in eliminating the burden of your oversized boobs and give you the body proportion and shape you desire.
Call today on 0161 507 8822 to arrange a consultation and make the first step in reducing the size of your breasts.