10 Things To Know About Breast Reduction Surgery
However, the most popular category for a reduction is females with very large breasts, who consider them to be oversized.
Here are 10 things you may not know about breast reduction surgery:
1. Breastfeeding can be affected but is still possible.
Whilst a breast reduction can be performed at any adult age, it is worth noting that breastfeeding can be affected by your surgery.
However, despite some online misconceptions, breastfeeding is still possible.
This can be a major point of discussion during a consultation with a cosmetic surgeon, so make a note of related questions and ensure you get the answers you are looking for.
Modern surgical techniques make breastfeeding more of a possibility, compared with 10+ years ago.
Some people who are the more cautious type or less 'risky', feel it more beneficial to wait on getting surgery until they have passed child bearing age, whilst others are not fussed, and some don't intend on breastfeeding despite plans to have children.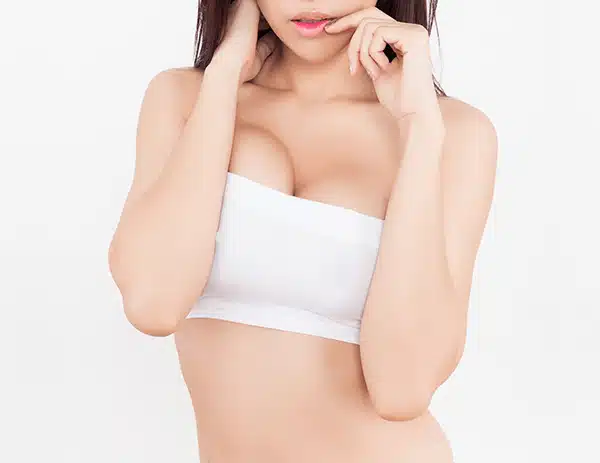 2. Weight does not always contribute to large breasts
Some doctors can provide advice and guidance to ensure you are the optimal weight you wish to be before proceeding with surgery.
This is because sometimes oversized breasts can be down to carrying a few extra pounds.
However, this is not always the case.
Some women who are only small / petite can still have very large breasts that feel out of proportion.
In fact, what might be considered large to one person, may not be large to another. So proportion is sometimes the key contributing factor depending on your body shape and size.
3. It's not uncommon to combine procedures
Some people think that a breast reduction will answer all their prayers.
However, it is not uncommon for multiple cosmetic surgical procedures to be combined and performed at the same time to achieve the look and goals desired by the patient.
The first step is establishing that breast reduction is actually the right procedure for them and that their goals aren't unrealistic.
The second step is, although breast reduction is the answer they are looking for, to achieve the complete look they want the patient may need to opt for additional surgery.
This can include anything from nipple surgery to liposuction.
4. Scarring is normal
As with any procedure that involves making incisions (cuts) in to a part of the body, there will first be a wound, then a scar.
However, it is important to speak with your surgeon during a consultation to fully understand where and how big your scars will be.
Your surgeon will also discuss the type of incision they will use when performing your surgery and the benefits of one versus the other.
As each patient is different in shape and size, every procedure is different in how it is performed and looks.
5. Don't be alarmed by numbness
After trauma to the body, such as an operation, it is normal that numbness is present.
Most of this numbness will be most noticeable about the nipple region due to them being highly sensitive areas.
6. Don't underestimate recovery
One of the big mistakes patients make post surgery is 'running before they can walk'.
Whilst it is a natural urge to feel like getting back to 'normal', working and exercising etc – it can actually knock you back and make the recovery stage take longer.
Try to relax, let your body heal and lay low for a couple of weeks, even if you feel better than you first thought.
7. Everyday struggles can be eliminated
A boost in self confidence may seem like an unreachable achievement pre-surgery.
However, eliminating the everyday struggles you face from having oversized boobs can really make a difference.
Like being able to buy underwear off the rack, exercising without wearing extra support on top of already supportive sports bras and looking more in proportion when wearing your favourite dress.
8. You don't have to have G cups to be a candidate for breast reduction
The phrase 'it's all relative' applies to breast reduction surgery.
Depending on factors such as symptoms, body shape and body size, breasts can be troublesome at any size and proportion plays a huge part.
What may seem like small breasts to one person may cause issues to another.
9. Breast reduction can be an out-patient procedure
Some people think that because the procedure sounds complex and can take a number of hours, that they will be required to stay in hospital.
However, depending on the extent of your surgery and your goals, you may be able to return home the same day.
10. Breast reduction often includes an uplift
Due to the nature of the procedure and what it involves, patients often undergo a breast uplift during a reduction.
This is because the look and feel of the breast changes when tissue is removed.
If you would like to speak with us regarding any of the points mentioned in this article, contact us for a friendly chat with a trained member of our team. Please visit this page to know more about breast reduction surgery procedure