Why Would Anyone Have A Breast Reduction?
Unless you have oversized breasts, then you probably find it hard to understand why someone would look to have breast reduction surgery.
But the reality is there are a number of factors as to why people choose this type of surgery and it often involves both physical and mental reasons.
The Breast Burden
Women who have very large, or oversized breasts often feel that they are more of a burden, rather than something to embrace.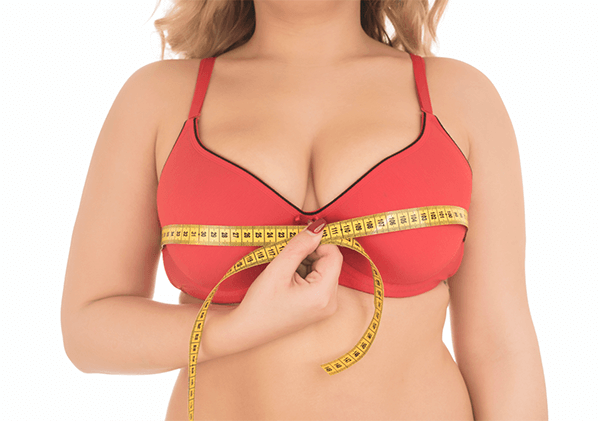 Boobs that are very large can cause physical symptoms including:
Back / neck pain
Irritation of the skin and rashes
Posture issues
Painful bra straps
Shoulder pain
However, issues are not limited to physical, and can affect the psychological state of a patient too, including:
Feeling self conscious
Embarrassment
Anxiety
Depression
Women with smaller boobs often pass comments and feelings of envy towards those with large breasts. But people who have large breasts often see them as a burden.
Furthermore, oversized breasts can limit activity levels, such as lifting weights, exercising in the gym and sports.
So what can seem like an easy, everyday task, can be a real struggle to some people.
In addition, large breasts may make you feel self conscious about your appearance and make you feel out of proportion. Some women feel that their breasts attract unwanted attention and people focus on the breasts rather than their face.
It can also often be difficult to find clothes that fit and shopping 'off the shelf' is usually a no go.
This is because clothes may fit on the lower part of your body, but your bust means that the clothes do not fit well up top.
Once the issues / struggles women with large breasts face are brought to the forefront, it's easy to understand why opting for breast reduction surgery is an easier decision to some people.
So what happens during a reduction?
Breast reduction surgery will remove some of the skin and tissue that is causing the oversize issues. The remaining tissue can then be reshaped in to a smaller, more proportionate size on the chest.
Women with large areola's can also benefit from reduction as the outer part of the nipple can be cut away and reduced in circumference.
In order to remove the skin and tissue from the boobs, a cosmetic surgeon will make an incision in to the breast so that the tissue is exposed ready for trimming. Sometimes the nipple has to be removed and repositioned so that it sits in the correct place on the new size breast in the new position. Not moving the nipple would result in it pointing the wrong way or looking out of line.
For women with extremely large busts, it's not uncommon for a cosmetic surgeon to recommend liposuction in conjunction with a reduction procedure so that large amounts of fat tissue can be taken away.
Furthermore, if excess skin is not an issue and the problem lies purely with excess fat, sometimes liposuction as a single procedure can be enough to reduce the size of the breasts.
Smaller breast reduction procedures can be performed under local anaesthetic, whereas larger surgeries will require general anaesthetic so that the patient is asleep during the operation.
How achievable are breast reduction results?
Breast reduction as a cosmetic procedure has a very high success rate and very high satisfaction rate.
Women who have undergone breast reduction surgery are often very pleased with the results.
The overall desired results that patients look for are that the breasts are more firm, smaller and therefore lighter and better proportionate to the rest of their body.
Due to the reduction in size, resulting in lighter breasts, reduction surgery also eases pain and discomfort caused from 'carrying around' large boobs.
Overall, when a patient undergoes a reduction, the procedure is permanent and no further surgery is required.
However, life events and changes in the body can result in the breasts becoming larger again. Therefore, if you are considering a reduction, it is advisable to wait until you no longer wish to have children as pregnancy is a large contributing factor.
Additionally, women should take caution with weight gain and try to live a balanced lifestyle through diet and exercise to minimise drastic changes in their body size and shape. For more details about breast reduction
surgery, please visit: https://manchesterprivatehospital.uk/cosmetic-surgery/breast-reduction-surgery/