I can finally show them off!
When it comes to a liposuction Manchester residents demand the very best. Liposuction is a type of cosmetic surgery involving the removal of fat through mechanical suction. 
I am 9 weeks post op from liposuction on my lower legs!, it has changed my life. After 10 plus of not wearing dresses and feeling so self conscious about my lower legs, I can finally show them off!
Tisha, Liposuction Patient (6th June 2022)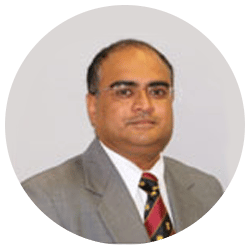 Medically reviewed by Mr Shivram Singh MBBS, FRCSI, FRCS (Plast), Medical Director & Lead,
Medical Advisory Committee for Manchester Private Hospital

Last Reviewed October 13, 2022
What is Fat Transfer Surgery?
Fat transfer surgery is a cosmetic procedure that involves moving fat from one part of the body to another. It is sometimes called 'lipomodelling' or fat grafting'.
During the procedure, unwanted fat is removed from one area of the body, such as the tummy, through liposuction , vaser liposuction and is injected into another area, for example the breasts or buttocks, to add volume or smooth out the area. Fat transfer is often used as part of breast augmentation.
The aim of this fat grafting is to create a more shapely appearance.
Fat transfer surgery is a highly effective way of enhancing your silhouette. Not only can it remove stubborn fat deposits that may not be responsive to diet and exercise, it can also smooth out and increase the size of other problem areas. This dual action technique makes it an impressive body contouring procedure.
Fat grafting isn't just used to give people smaller waists and bigger breasts, or slimmer thighs and fuller bums. It can also be used to improve the appearance of skin deformities, wrinkles, scars, burns and skin that has been damaged by acne. It can do this by smoothing out contour deformities and improving the quality of the skin.
Fat transfer surgery can bring about many benefits. For example, it can:
– Create a completely enhanced silhouette
– Remove stubborn, unwanted fat
– Create more definition in certain areas, such as the waist
– Create fullness in certain areas, such as the buttocks, breasts or lips
– Improve skin quality
– Smooth out scars, burns and wrinkles
– Correct contour irregularities
– Correct liposuction deformities
– Fix multiple problem areas at once
– Create a more youthful appearance
– Provide natural-looking results
– Boost self-esteem and self-confidence
– Improve overall mental wellbeing
What Happens During Fat Transfer Surgery?
Fat grafting is a relatively short procedure, usually only lasting an hour or two. However, you may need to have more than one session if a large area of the body is being treated. The procedure may be carried out using general or local anaesthetic, depending on how much fat is being removed and which parts of the body are being treated.
Three steps are involved in fat grafting:
Small incisions are made in the skin and a thin tube is inserted into the 'donor area' (the area fat is being taken from). This tube is used to suck out the unwanted fat. Once this is done, the small cuts are stitched up.
The collected fat is separated from blood, other fluids and any impurities using special equipment.
Small amounts of fat are injected into the treatment area. Stitches are not usually required. If larger amounts of fat need to be injected to provide the results you're looking for, you may need to spread the treatment out across multiple sessions. This is to avoid damaging the tissue in the affected area.
Fat surgery may be done as a day case or you may need to stay overnight, depending on the particulars of your case.
Recovering From Fat Transfer Surgery
After the procedure, you may have some mild pain and discomfort for a few days or weeks. This can be treated with painkillers.
You won't be able to drive home from the hospital so you should arrange for someone to take you home after the procedure. You can start driving again once you feel well enough. This may take about a week.
You should be reasonably mobile soon after surgery but significant bruising, swelling and tenderness are common side effects and can last for a few weeks. You may want to take a week or two off work to recover.
After four to six weeks, you can expect to be able to resume your normal exercise routine and feel fully recovered.
Side Effects and Complications
Common side effects of fat transfer surgery include:
bruising
swelling
tenderness
temporary numbness
small scars
Fat grafting is a safe procedure and our surgeons take the utmost care to avoid complications. However, the procedure does carry risks.
Complications can include:
fat tissue death
blood vessel blockage
more significant scarring than expected
excessive bleeding
infection
blood clot formation
Your surgeon will discuss potential side effects and complications with you during your consultation. You will also get the opportunity to ask any questions you may have.
Why Choose Us for Fat Transfer Surgery?
Manchester Private Hospital is proud of its team of experienced aestheticians and cosmetic surgery specialists. If you choose to have your fat transfer surgery with us, you'll be in the safe hands of our GMC-registered surgeons, doctors and nurses every step of the way. Fat Transfer procedure is carried out in our purpose built surgical facility in Manchester with the highest standards of care.
We take a patient-centred approach towards cosmetic surgery, and we will always take the time to listen to you and answer any questions or concerns you may have. We genuinely care about our patients and we want to help them achieve their desired results. Honesty is one of our core values and we will work with you to ensure you have realistic expectations.
Our specialists have made a positive difference to the lives of thousands of individuals. But you don't have to take our word for it. You can discover the stories of some of our 4,000 satisfied patients by watching our patient video testimonials.
We offer free, no-obligation consultations and flexible finance plans so you can spread your fat transfer surgery costs. Get in touch for more information.
If you want to learn more about fat grafting and find out if it's the right procedure for you, simply book a consultation with one of our experts.
Frequently Asked Questions
How long does fat transfer surgery take?
In most cases, fat transfer surgery takes between one to three hours. This procedure is usually done as a day case, however you may be required to stay overnight.
Is fat transfer surgery painful?
Fat transfer surgery is not painful. Depending on the area being treated and how much fat is being removed, you will be given either local or general anaesthetic. This means you will not feel pain during the procedure. Any discomfort after the operation can be treated with pain medication.
Will I need further treatment?
If the area being operated on is particularly large, or if a large amount of fat is being transferred, you may require additional treatment sessions. This will help achieve the desired outcome.
What is the recovery period?
You should find that you make a full recovery within four to six weeks after your fat transfer surgery. You may feel some pain and discomfort for the first few days and weeks, and you may experience bruising, tenderness and swelling. You should avoid driving until you feel well enough, and you may want to take some time off work while you recover.
How much is fat transfer surgery?
This will depend on a variety of factors, including the area being treated and if you will need more than one session. You will be able to find out more about the cost of this procedure during your consultation.
Where can I get fat transfer surgery?
Our Manchester clinic treats patients from across the North of England, North Wales and further afield. We also have clinics in Liverpool, Leeds, Birmingham and London.
Fat Transfer Surgery Price On Consultation
Our finance is available on all cosmetic surgery or non-surgical treatments with as little as £500 deposit required or even with no deposit required. With flexible finance options on offer, you have a choice to spread the costs of your surgery between 12, 24, 36, 48 or 60 months.
*Procedure prices are not fixed and may vary as procedure costs are tailored to individual requirements so vary from person to person. You will receive a guide price during your initial eConsult and a fixed price following your surgeon face to face consultation.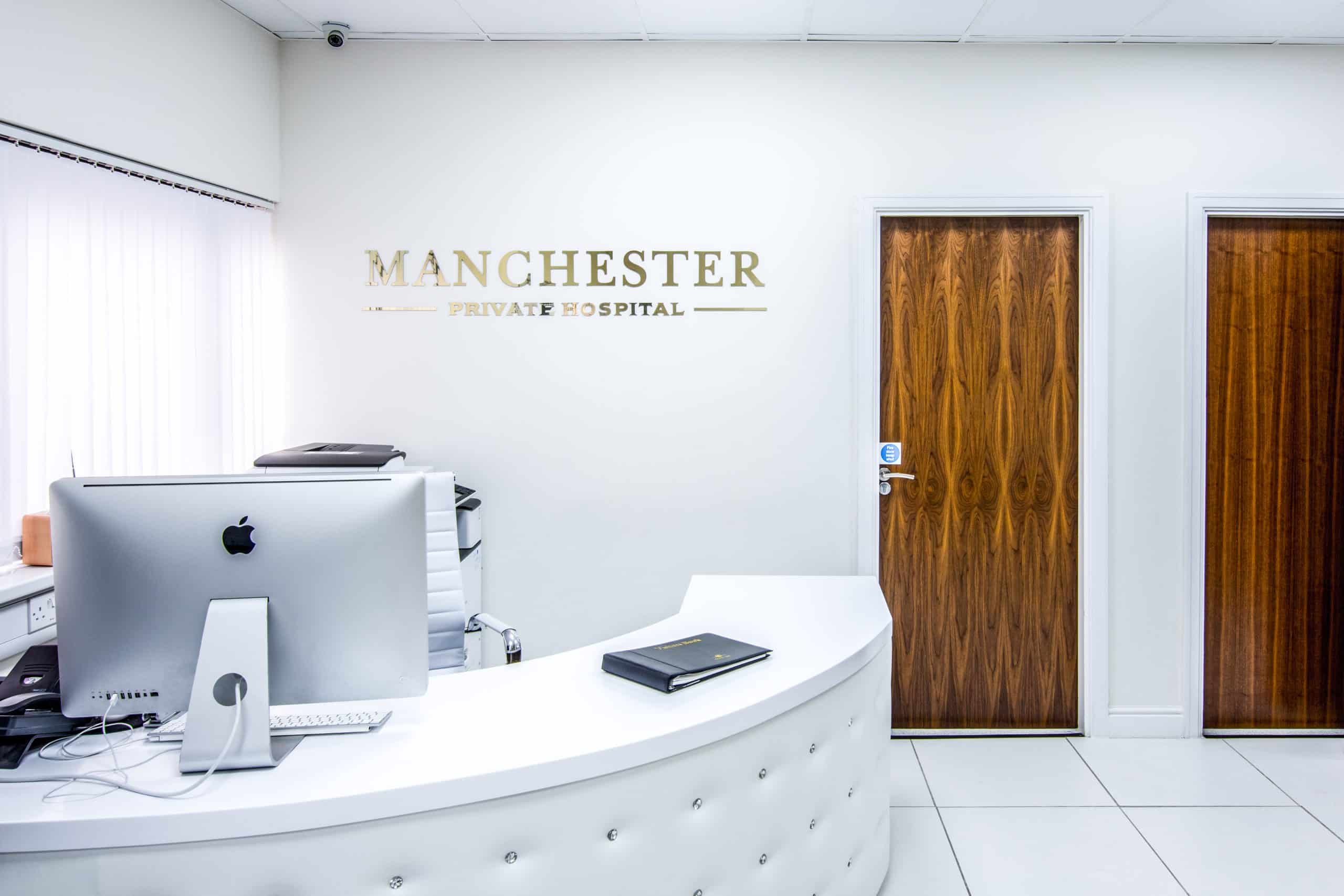 3 ways to book your consultation with us
Book your consultation with us today in whichever way works best for you.