My surgeons were amazing!
Rhinoplasty, also known as a nose-job is the reshaping of the nose, which changes the size and / or shape of the nose in both males and females.
My latest surgery was an open rhinoplasty and my surgeons were amazing. They took great care of me right from the start. I want to thank all the staff for the brilliant care they provided.
Sarah Jasmin, Rhinoplasty Patient (15th June 2022)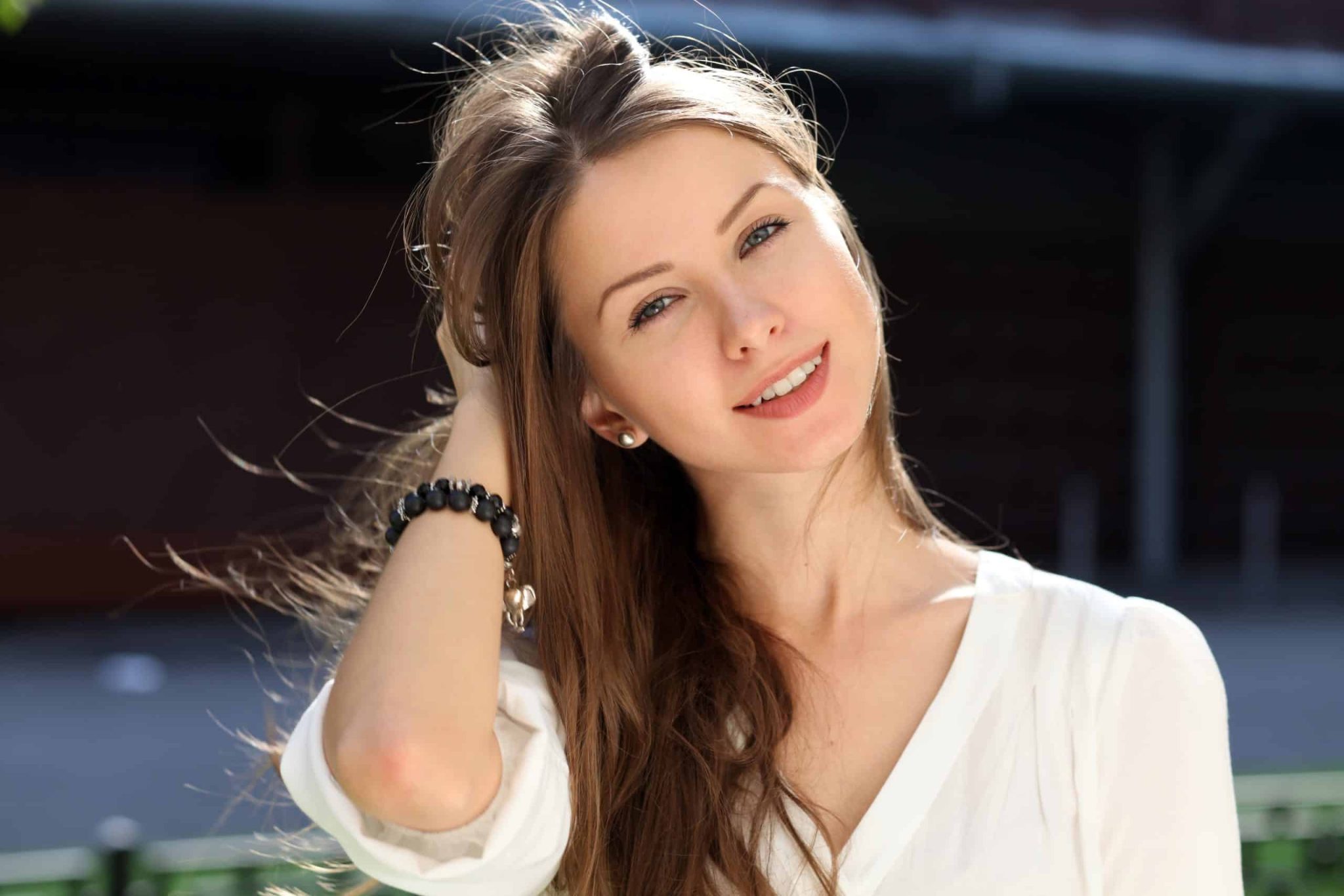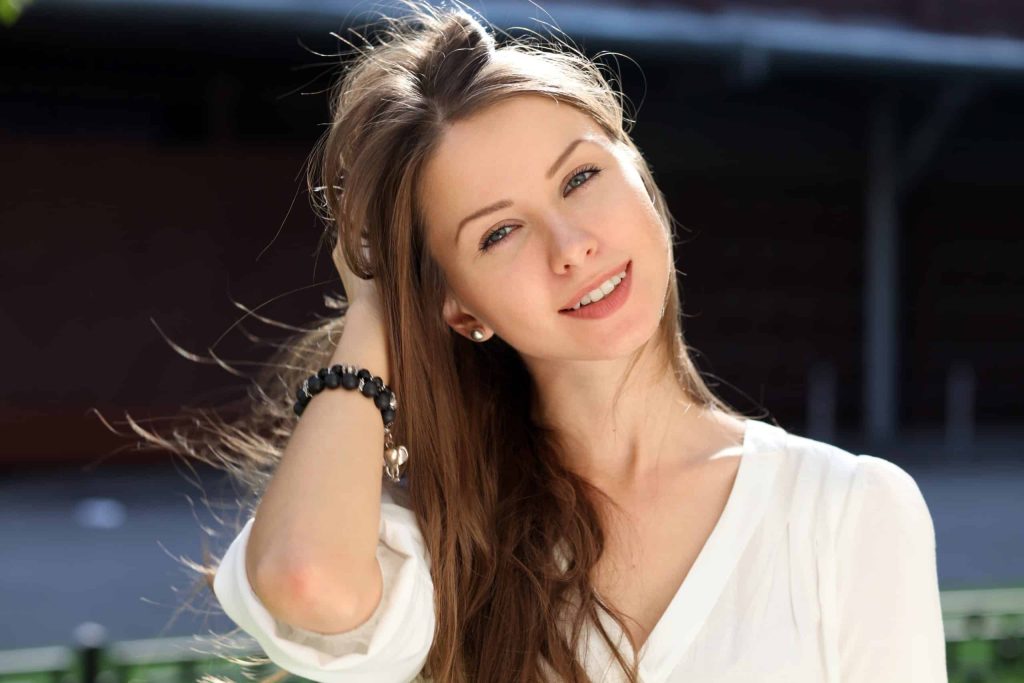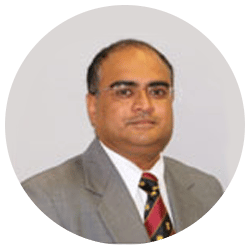 Medically reviewed by Mr Shivram Singh MBBS, FRCSI, FRCS (Plast), Medical Director & Lead, 
Medical Advisory Committee for Manchester Private Hospital
Last Reviewed September 14th 2022
What is Septorhinoplasty?
Deviated septum is a condition when the nose passageways face congestion or are smaller than usual, blocking the free flow of air. This situation occurs when the thin wall in the center of the nose shifts to one side, thereby blocking the air passageways.
A septorhinoplasty is a surgical procedure that opens up these blocked nasal passageways.
Technically, the surgery straightens the crooked septum. The cause of deviated nose may be natural or arise due to accidental damage to the nose.
Many individuals experience the ill effects of a crooked septum, such as persistent dry mouth, snoring, diminished exercise resilience, and reduced quality of life.
A septorhinoplasty treatment is a compelling method for opening the nasal sections by fixing the septum, which should be possible with or without outer changes to the nose. But, a doctor will recommend septorhinoplasty after opting out of other courses of treatments for the patient.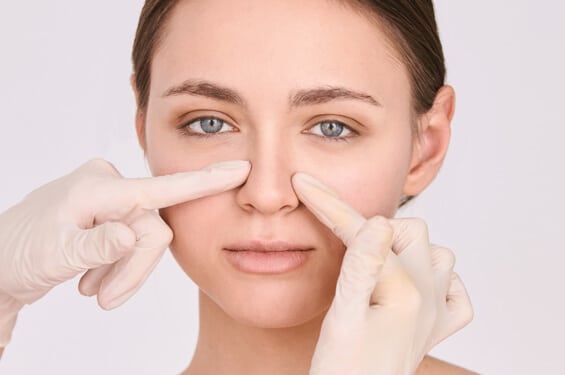 Why Choose Septorhinoplasty Surgery?
Septoplasty surgery is the best way to address a deviated septum, making breathing through the nose troublesome and resulting in breathing through the mouth. Mouth breathing can cause dry mouth. Powerlessness to inhale through the nose is considered to a greater degree an issue around nighttime and can interfere with sleeping.
Septorhinoplasty is sometimes combined with other surgical treatments, including sinus medical procedures and the expulsion of nasal growths.
At last, it is dependent upon every patient's tolerance whether to go through septorhinoplasty to fix a deviated septum. The condition won't hurt any individual who can endure the side effects.
Septorhinoplasty Procedure
The following are septorhinoplasty procedure steps-
A surgeon mostly performs septorhinoplasty under a general anesthetic. The procedure lasts for a period of 1 to 2 hours.
The septorhinoplasty surgeon will cut the mucosa and lift it off the cartilage and bone. He will eliminate the pieces of the twisted cartilage and bone and return the rest to an upright position.
The specialist can refine the tip of your nose by eliminating a portion of the cartilage. Assuming you have a protrusion or hump (dorsum) on your nose, he will shave it down.
Likewise, he can fix and narrow the nasal bones by breaking and resetting them (infracture).
Your specialist might have to hold or renew some portion of your nose utilizing a cartilage graft, a bone graft, or an artificial implant. He might pack your nose from within to prevent further bleeding and position a brace and strap outside the nose for support.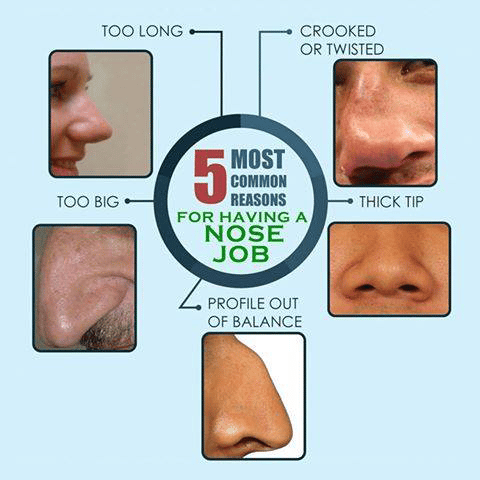 Who is an ideal candidate for Septorhinoplasty?
By and large, you might be a decent candidate for septorhinoplasty if you:
Have a deviated septum that causes trouble breathing
Excessively snore that might disturb your sleep or lead to sleeplessness
Have a sound body
Are a nonsmoker
Septorhinoplasty Recovery
The supports and splints inside the nose remain for half a month, and packing stays for 24 to 36 hours. The doctor may leave some dissolving stitches, which vanish on their own in the long run.
Even though over 90% of septoplasty patients enjoy improved breathing, some don't. Tragically, the septum has a memory and sometimes gets back to its unique shape.
Since the medical procedure is limited to the nostrils, patients don't need to stress over facial scars or bruised eyes. Nonetheless, they can encounter pain or tenderness outside the nose. Patients will also experience stuffiness due to expanding and nasal seepage of blood or potentially mucous.
Usually, over-the-counter prescriptions will get the job done for pain, although the specialist might prescribe a pain killer. The specialist may recommend saline sprays to clear the nasal clog.
As the packing is in the nose, the patient should inhale using his mouth until the doctor gets rid of the material.
Septorhinoplasty recovery time may take up to three months, but the swelling usually reduces in two to three days and drainage in two to five days. Some doctors believe that the septorhinoplasty recovery timeline differs from person to person.
Septorhinoplasty Aftercare
Septorhinoplasty aftercare involves rest on the first day of the procedure. Try not to rub or even touch the nose. Try not to clean out the nose, although it feels clogged, because it may cause bleeding. You may use your mouth for sneezing if the sneezing is unavoidable.
You can apply an ice pack covered with a clean cloth piece or towel to the nose and eye region to decrease pain and swelling.
Around night time, lay down with the head on two pillows to reduce swelling and clogging.
Try not to take a bath for the initial 24 hours after the medical procedure.
Please get back to the doctor post-procedure appointment since in case the stitches inside the nose don't disintegrate on their own, the doctor might eliminate them.
Keep away from people for some time to avoid catching a cold, which can prompt an infection.
Avoid dusty or smoky places. You may get back to work or school possibly after 14 days, yet don't engage in rigorous activities such as twisting around and playing sports.
Keep away from sports for as long as a month. Do whatever it takes not to strain the face by, for instance, stressing during bowel discharges.
Risks or complications are uncommon and far-fetched.
There might be excessive bleeding during medical procedures, particularly in case the patient didn't quit taking blood-thinning prescriptions ahead of time. Assuming this occurs, the doctor might choose not to proceed with the surgery.
There are chances of infection because the nose insides aren't sterile. Toxic shock syndrome is a strange and dangerous contamination, identified with packing, which is uncommon. Remember to inform your doctor immediately in case of a change in blood pressure and heart rate, fever, and skin discoloration.
Another uncommon event is spinal liquid spillage. It can happen because the highest point of the septum is close to the skull and cerebrum, which is encircled by defensive cerebrospinal liquid. If spinal fluid breaks, contamination can result. This may prompt meningitis, a severe condition including irritation of membranes around the cerebrum and spinal line.
A septorhinoplasty patient may likewise develop a hematoma, swelling brought about by thickened blood in tissue, or an abscess, a pocket of pus discharge inside the body.
Numbness may occur in the upper teeth and lip or tip of the nose can follow septoplasty. That is because nerves prompting the gums and front teeth in the upper jaw go through the nose. Those nerves may extend or be harmed during a medical procedure. Generally, the numbness is impermanent and stops following a few weeks or months.
Another possibility is a septal perforation, an opening in the nasal septum. Assuming the hole doesn't indicate symptoms, the doctor will let it be. In any case, in case the spot prompts crusting, dryness, or impediment in the nasal section, the specialist can do one more medical procedure to close the perforation or add a synthetic button over it.
Changes in taste, smell, voice quality, and attributes can influence septoplasty patients. The nose may seem uneven, or the extension of the nose may plunge. However, such surface-level changes can be fixed.
At last, although over 90% of septoplasty patients appreciate improved breathing, some don't. Tragically, the septum has a "memory" and sometimes gets back to its unique shape.
Benefits of Septorhinoplasty Surgery
The advantages of this sort of septorhinoplasty include:
Better and improved breathing
Ease in sleeping
Reduction in sinusitis infection
Improved senses
Frequently Asked Questions
What happens during my consultation for septorhinoplasty?
It would be best if you were prepared to discuss your surgery purposes for both appearance and breathing. Ailments, drug allergies, and past clinical treatments. Current prescriptions, nutrients, natural supplements, liquor, tobacco, and medication use.
How should I prepare for septorhinoplasty?
In planning for septorhinoplasty, you might have to take care of the following:
Get lab testing or a clinical assessment
Take specific meds or change your present drugs
Quit smoking
Try not to take aspirin, anti-inflammatory medications, and natural supplements as they increase bleeding
How long is a septorhinoplasty?
The surgery usually takes somewhere between one to two and half hours.
How long should I take off work after septoplasty?
You may return to your routine in about 2-4 weeks, depending on the job role and degree of surgery you had.
What are alternatives to septoplasty surgery?
You can rely on drugs such as nasal steroids, allergy medications. Other than drugs, several alternatives are available, such as nasal strips or nasal humidifiers. You should also try to avoid nasal irritants, if possible.
How much does a septorhinoplasty cost in uk?
The cost of septorhinoplasty in the UK ranges from £4,000 to £7,000. Other factors are also considered, such as further surgical procedures, consultations, or follow-up care requirements.
How long after will I see results?
The healing and recovery depend on person to person. It usually takes an average of one year to get accurate results.
Does septorhinoplasty leave a scar?
All incisions are done inside the nose, so there are no visible scars from the operation.
Septorhinoplasty Price Start From £4000
Our finance is available on all cosmetic surgery or non-surgical treatments with as little as £500 deposit required or even with no deposit required. With flexible finance options on offer, you have a choice to spread the costs of your surgery between 12, 24, 36, 48 or 60 months.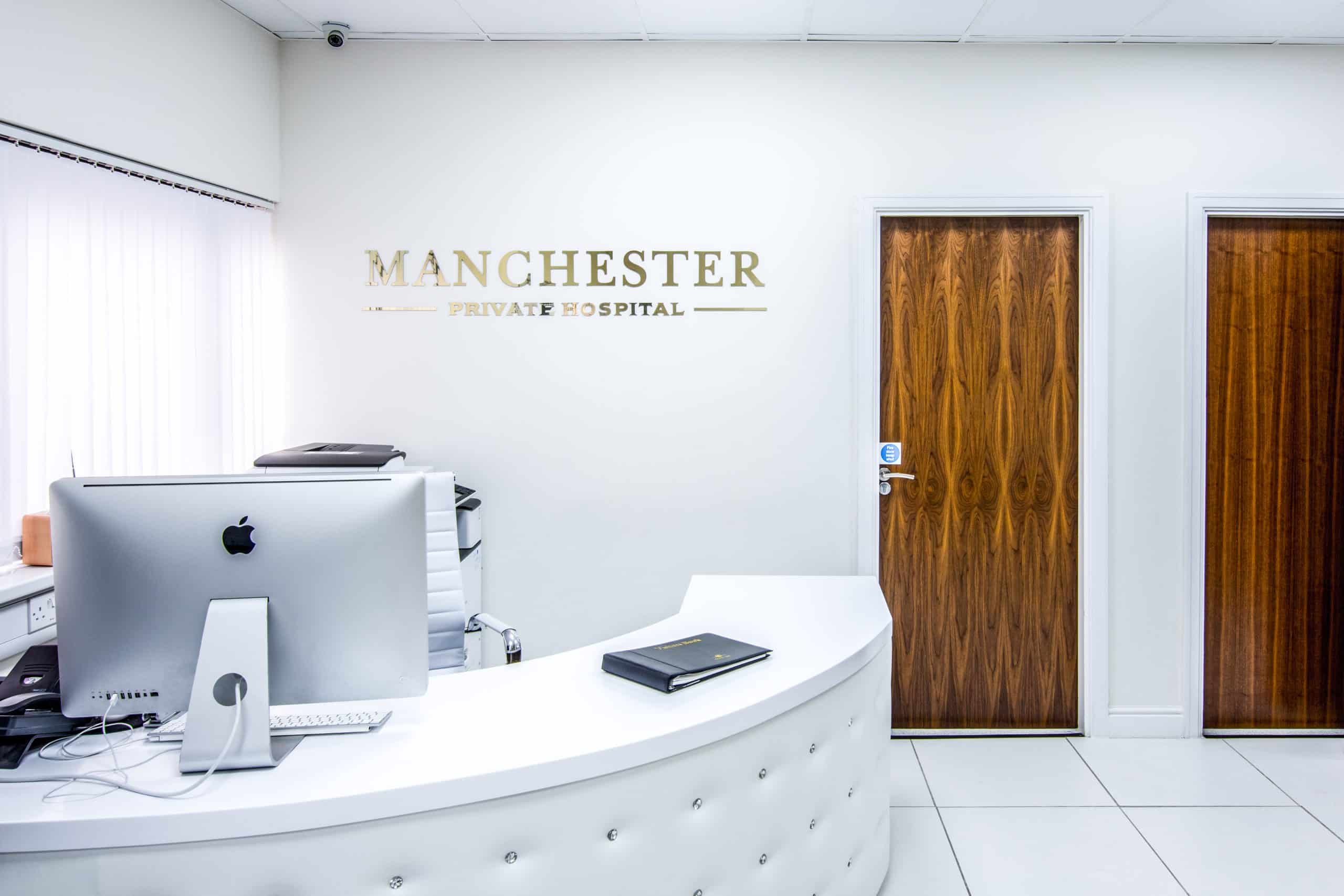 Mr Shivram Singh
Consultant Plastic, Reconstructive & Hand Surgeon​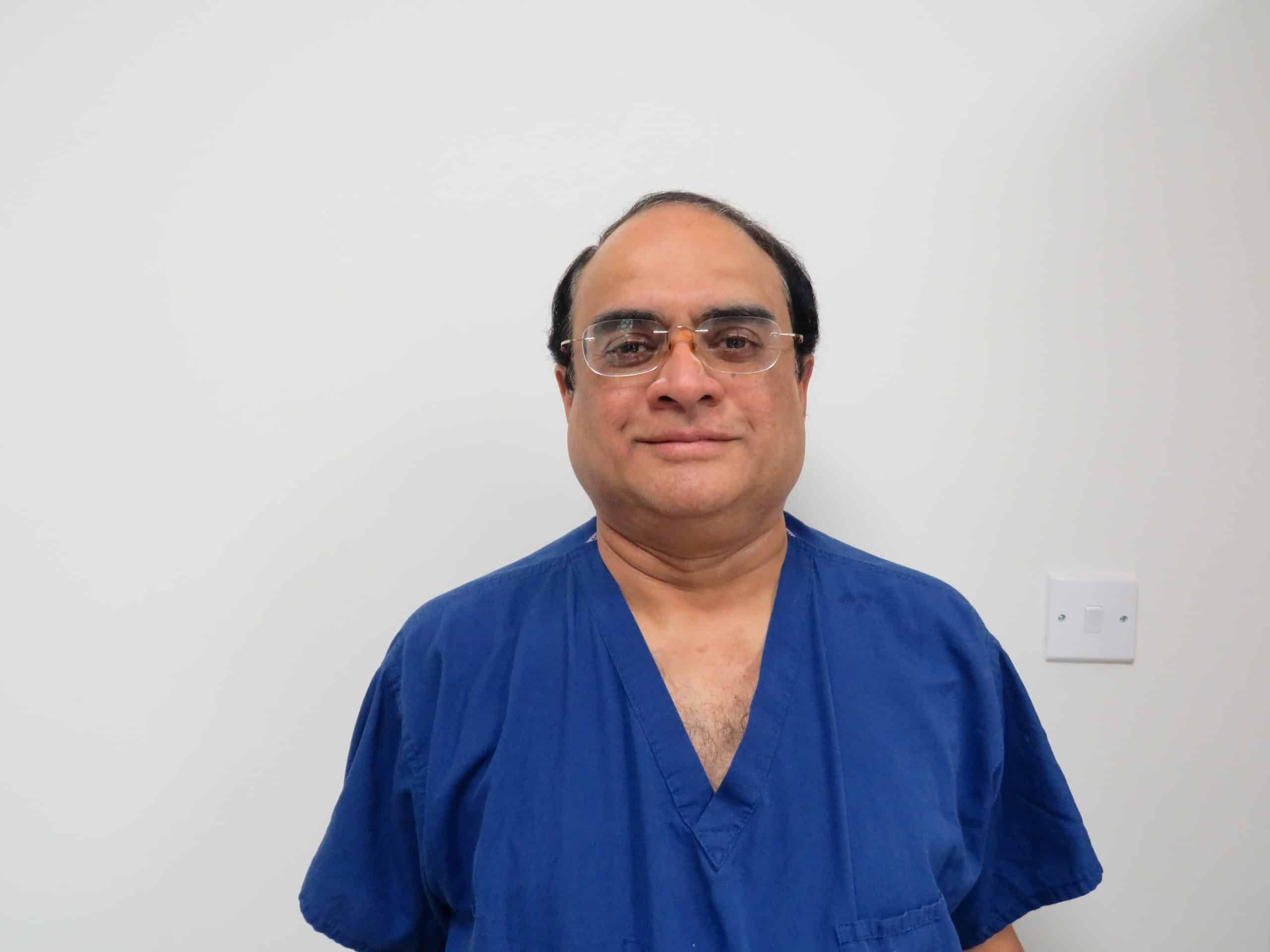 Mr Ashok Rokade
Consultant ENT & Facial Plastic Surgeon MBBS, MS (ENT), DLO, FRCS (Oto), FRCS (ORL-HNS)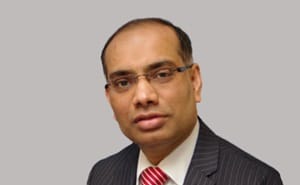 3 ways to book your consultation with us
Book your consultation with us today in whichever way works best for you.