The treatment, which also goes by the name of a liquid nose job and nose fillers, is non-surgical rhinoplasty designed to change the shape, look or size of the nose.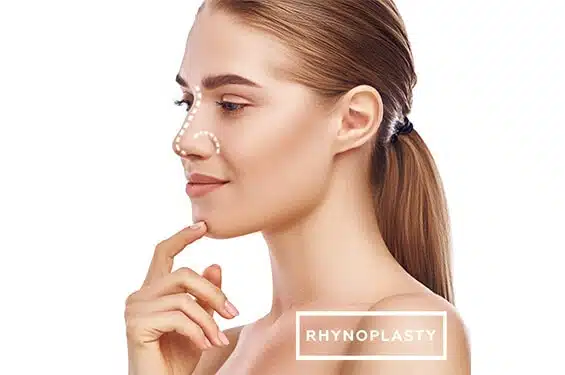 It achieves results by injecting a filler with a very fine needle to shape, or sculpt, the nose to a more desired shape of that of the patient.
Once the filler is injected, it can be manipulated somewhat to ensure that the patient is happy with the outcome of their treatment.
Just some of the reasons why a non-surgical nose job is the go-to treatment for patients with nose complaints include:
– Subtle cosmetic procedure with minimal downtime
– No surgery required
– Dermal filler based treatment
– High success rate in correcting bumps and hooks
– Can be used on multiple areas of the nose during the same procedure
– Instantly visible results
Short Procedure Time
Altering your nose by means of fillers, whether you are located in Cheshire, Lancashire or Merseyside, is a relatively low risk cosmetic treatment that takes around ten to twenty minutes to perform.
In addition, due to the invasive nature of non-surgical rhinoplasty the recovery time is much less than that of surgical rhinoplasty and allows patients to go about their daily business the same day. With some patients even undergoing the procedure before, during and after work.
However, the nature of any cosmetic procedure large or small requires care and attention in the days and weeks that follow. Patients who undergo a non-surgical nose job will receive aftercare advice and guidance on things to avoid and what to do if you experience side effects. For example, glasses / sunglasses are to be avoided if possible until the filler sets properly and to avoid deformations.
That said, bruising and swelling on or around the nose tends to minimal and people who do undergo treatments of this kind usually report very little pain during and after the procedure.
Why do people opt for a non-surgical nose job?
Aside from the list of points mentioned above, the two ultimate factors that play a huge role in patients undergoing nose fillers are; affordability and temporary.
Non-surgical rhinoplasty is considered an affordable treatment method for achieving a more desired appearance of the nose and much more affordable than traditional surgery.
The temporary nature of the treatment also means that patients can 'test the water' on whether they actually like having their nose altered and if they are unhappy in anyway, they can wait a few months to return to the previous appearance when the filler wears off.
How long do the results last?
Depending on the extent of the procedure performed, combined with patient lifestyle and type of filler used, the results of a temporary nose job can last between six months and a year and a half. The filler used in this procedure is safe and naturally leaves the body after a period of time.
If you are considering a non-surgical nose job, it is important that when making a decision you choose a skilled and qualified professional for the job. Not only can it make a difference to the results you can achieve, but also to ensure it is carried out in the correct environment and manner.
What location is available for non-surgical rhinoplasty?
Non-surgical rhinoplasty is a cosmetic procedure that is trending online and across the entire North West of England and North Wales. Whether you are located in Warrington, Wigan or Bury, as long as you can travel to our hospital, you are able to consider this popular affordable treatment.
Being situated in Manchester, with good access to transport links, we are able to reach out to patients in many other areas too, including; Knowsley, Chorley, Salford, Oldham, Blackpool, Lancaster, Bolton and Blackburn.
If you would like to find out more about dermal fillers for your nose, feel free to call us for friendly
advice and to arrange a consultation on 0161 507 8822.