Why It's Important To Choose The Right Surgeon For Breast Reduction
However, when it comes to breast reduction, unlike augmentation, you are actually 'downsizing' your boobs and removing tissue from the breasts, rather than adding size.
Therefore, it is crucial that the surgery is performed to a high standard by an experienced and skilled surgeon.
This is because there are not only complications of the surgery, but how well the surgery is performed can alter the size and shape of the breast, along with how they 'hang' on the chest.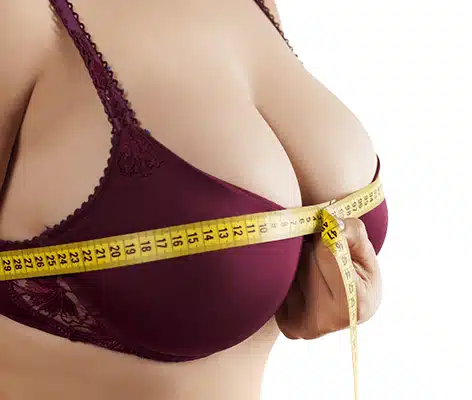 Botched Boob Jobs
There are a number of factors in breast reduction that must be taken into consideration when undergoing surgery, and if not, could cause serious harm.
These factors include, the surgery technique, the incision, scarring, aftercare and pain.
Many women unnecessarily experience botched boob jobs, whether it be augmentation or reduction, and often it causes more stress than before the surgery.
It is important to choose the right surgeon and to arrange a consultation or two to ensure you are happy with who is going to be performing your surgery.
A consultation is a chance to not only meet your surgeon, but to help build confidence in them as you undergo possibly one of the biggest decisions in your life.
Not doing so can have a huge impact.
Like a lady in the US, who was left with a 'third boob' under her armpit and very deep, large scars because of a botched breast reduction, resulting in lower self esteem than before her surgery.
Cutting Corners
Many women look to cut corners in life, and unfortunately cosmetic surgery is no different.
They often speak, in hindsight, of why they cut corners. Reasons often include convenience, location or price.
But the fact remains that people should choose surgery because it is not only right for them, but they have the confidence that it will be performed well.
Bad surgery can leave you scarred for life. Not just physically, but mentally too.
The makeup of a boob is something that needs to be treated with respect and experience to successfully manipulate during a reduction procedure.
A breast consists of special tissue along with fatty tissue, which is linked closely to the intercostals and pectoral muscles.
Cutting corners and not choosing the right surgeon can be detrimental to your health, wellbeing and appearance.
Before you opt for surgery, always ensure you know what the procedure involves and how you will look after it.
With breast reduction, it is important to understand that the glandular tissue, which produces milk, could be affected in some procedures more than others. It's also important to see how your nipples (areola) will look once your wounds have healed post surgery.
Reasons why it's important to choose the right breast surgeon
There are a number of reasons why choosing the right surgeon for your reduction is crucial.
Issues from botched or poor surgery can include;
Different sized boobs
Nipples incorrectly placed on the breast
Unable to produce milk
Breast tissue manipulated in to the wrong place
One breast hanging lower than the other
Too much tissue is removed
Not enough tissue is removed
Huge visible scars not hidden by clothing
Misshapen breasts
If you have concerns or doubts about a particular surgeon, try to look at reviews from other previous patients online.
Join forums, social media or communities to hear stories from patients who have had the same procedure.
Look for before and after photos from previous patients and compare similar size boobs to what you are considering to understand how yours may look.
Pick up the phone and give us a call for a friendly chat. Speaking to the experts in the industry can help put your mind at rest and assist with collecting as much information as possible to make an informed decision about breast reduction. For more details about breast reduction surgery, please visit: https://manchesterprivatehospital.uk/cosmetic-surgery/breast-reduction-surgery/