As with all surgical procedures, there are some risks associated with reconstruction surgery and post operation side effects.
Despite the risks of this procedure being relatively low, we outline both the short and long term complications that all patients should watch out for.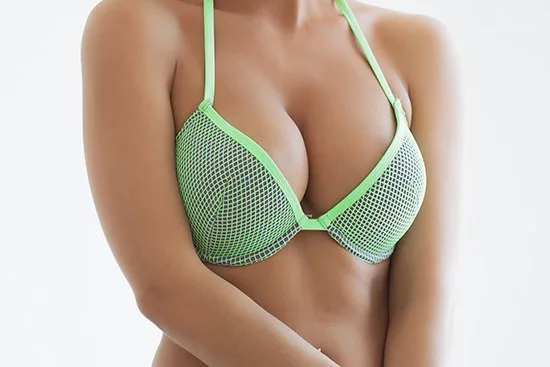 Short Term Complications
Short term breast reconstruction complications that occur during surgery or shortly after include:
– Bleeding
– Infection
– Fatigue
– Anaesthetic reaction
– Blood clot
– Pain / Swelling caused by liquid build up.
Longer Term Complications
Longer term complications that patients need to be aware of in the following weeks/months include:
– Loss of breast / nipple sensation
– Asymmetrical breasts
– Loss of strength from muscles
– Numbness
– Implant changes caused by moving or leakage
– Capsular contracture; an immune response to implants, which can tighten and cause pain.
Feeling Yourself After Surgery
When a patient undergoes surgery, there is always a period of recovery that takes place.
Following a breast reconstruction procedure you will stay in hospital for a few days until your surgeon discharges you. You will most likely have a drain in place to ensure fluid is removed from the area where you had surgery. Each patient is different and your surgeon will see you for regular check-ups to determine when the drain can be removed based on the fluid build-up.
You will be expected to rest for up to 2 weeks and may feel some pain and tiredness during this time. Implants and tissue transplant procedures can affect all patients in different ways. So it is important to listen to your body and do what is best for you at the time.
After the initial recovery period, most patients report that they resumed normal day to day activity after two months and started to feel themselves again after four to six weeks.
Below we outline some points on what to expect and when to expect it. It is important to not get false-hope and ensure that your expectations are unrealistic throughout breast reconstruction recovery.
– Following breast reconstruction, the feeling is often never the same as before the procedure, although some sensation may return over future months/years.
– It is normal for patients to experience swelling and bruising for up to two months.
– Scars can take up to two years to fade and may always be visible to some extent.
– Some bra types may not be suitable following surgery as they can irritate the skin and scars.
– Strenuous activity should be avoided for a minimum of four weeks. However, your surgeon will be able to provide personal advice based on your individual needs and the surgery undergone.
– Give yourself time to process the procedure both emotionally and physically. Talking with other patients who have experienced the same as you can help deal with anxiety and depression.
– Keep an eye out for any changes to your skin and surgery site (breasts) along with changes and feelings in your arms.
Do I Need to have Mammogram Screening?
In most cases, patients who have had a breast removed do not need to have mammogram screenings on the removal side as usually most, if not all of the breast tissue has been removed.
However, the other breast will still require screening and a specialist will be able to advise on a case by case basis whether any cancers are likely to affect any remaining tissues.
Furthermore, if you have a breast implant, mammograms will still be required to screen the remaining tissue beneath or above the implant.
If you have any questions or doubts relating to breast reconstruction surgery, call us today on 0161 507 8822 Our friendly, specialist breast team are on hand to help you cope with any stress that comes with reconstruction decisions. To know more about breast reconstruction surgery, please visit:
https://manchesterprivatehospital.uk/cosmetic-surgery/breast-reconstruction-surgery/