However, whilst some celebrities such as Jane Fonda have never denied going under the knife, they aren't particularly keen on elaborating on the issue.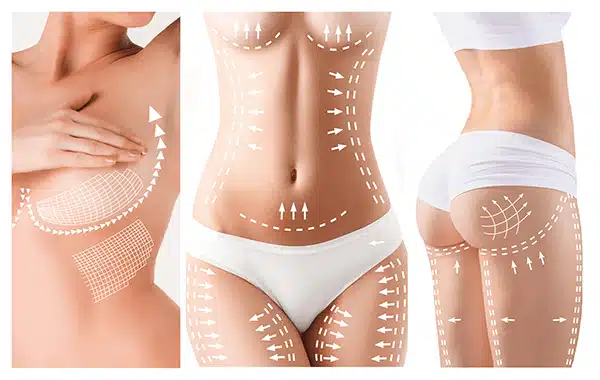 Some people feel evasive and defensive when asked about cosmetic surgery, but is it something that should be hidden and why is there still a stigma surrounding it?
Often, it comes down to personal preference.
Some celebrities admit to some procedures, but not others, other celebrities deny all.
The issue that some people have is that celebrity figures cannot really be compared to normal everyday folk.
Whilst some people might be inspired by celebrities, it's hard to tell if they are being honest in their approach to surgery.
For example, they might deny about going under the knife, but have undergone various other procedures such as laser or needle treatment.
Others may admit to having a tummy tuck, but also be on a strict exercise and diet regime.
This is why it is not a good idea to try and emulate the actions of others. You can never really tell what an individual has or has not done to contribute to the way they look.
Times are changing
Welcome to the selfie generation.
Some years ago, cosmetic surgery was kept quiet.
However, due to the rise in social media such as Facebook and Instagram, more people are being open about their appearance and taking selfies by the minutes. This can have both a negative and positive affect depending on the type of person you are.
So should you tell people about your cosmetic surgery?
Whilst this comes down to personal preference, it can broken down in to different groups and how they may perceive you, including how often they see you.
Friends and Family
When it comes to friends, this can be broken down further in to 2 sub-categories; close friends and not so close friends.
Your close friends, especially if they see you a lot, may well notice the change in your appearance depending on the procedure. However, it is probably a good idea to tell them about your surgery to avoid speculation and potential embarrassment. However, loose friends who do not see you very often will probably not notice any cosmetic procedures and not telling them is common.
Family is different. Most people who undergo cosmetic surgery inform their family members either before or after. Close family will notice any slight changes in your appearance and may question what's happened if they are not told. Some people choose to tell other family members that they've had cosmetic surgery, whereas others don't.
Partners
Depending on your relationship status, some people choose to tell their partner about surgery, some wait a while until in a more serious relationship, and some deny all.
Colleagues and Strangers
Most people, depending on how close they are with their work colleagues, do not tell them about cosmetic surgery. This is because work is often viewed as a gossip environment and anyone who is told can pass the information on to others without your knowledge.
When it comes to strangers, some people may approach you in the street to ask about a boob job or hair transplant, if the procedure is obvious. Whilst it's not common to be approached, it is down to whether or not you feel comfortable talking about a personal issue.
Ultimately, being open about cosmetic surgery or keeping it to yourself is down to how comfortable you are as a person and the type of procedure you have undergone. Ask your surgeon for advice and never feel pressured in to telling someone about your operation.