However, what many people don't realise is that breast augmentation affects the size of the boob and not necessarily the shape or how they 'hang'.
Enter breast uplift.
A breast uplift procedure is performed by using the existing breast tissue and to naturally reposition it on the chest.
Since more people have gained knowledge about cosmetic surgery, breast uplift procedures are on the rise.
So what is the difference between the two and which one is best?
For those looking for the easy answer, unfortunately there is no one correct answer, as each patient has different goals both short term and long term.
Furthermore, each procedure has pros and cons, advantages and disadvantages and ultimately it is up to you to make an informed decision on one versus the other.
Additionally, it is also possible to combine the two procedures depending on the type of look you wish to have.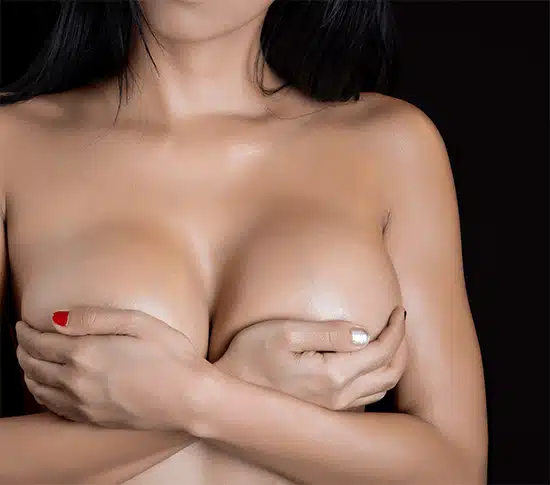 List of the differences and pointers on each procedure:
1. Breast augmentation is aimed towards patients looking for bigger boobs.
2. Breast augmentation does not correct drooping / sagging boobs.
3. Breast uplift focuses on position and not cup size.
4. Both procedures can be combined and performed at the same time to add volume and raise the breasts to a more youthful position.
In addition to the above points, there are a number of elimination questions you can ask yourself in order to make the decision a little easier about which procedure is right for you.
Here is a brief list of pointers to discuss with a specialist when considering breast surgery:
If you are thinking of breast surgery and want to discuss the option of having breast augmentation in addition to an uplift, here are some useful points:
There are 4 things that need to be discussed when considering breast surgery; implant size, implant shape, incision placement and risk.
There are 3 common incision techniques used during augmentation; around the nipple, in the armpit and under the breast.
Under the breast is considered the 'best' incision placement for most surgeries and most patients.
Breast size, shape and position are 3 main points your consultant will be able to advise on based on your individual needs and body shape.
Be aware that heavier boobs can hang lower. So any increase in size can cancel out the lift in position you are looking for.
There are 2 types of implants available; saline and silicone.
Breast implants can last between 10-15 years.
Breast drooping can be caused by ageing.
The pencil test can help determine whether you are an ideal candidate for an uplift.
The most common incision used in breast uplift is the inverted T, which allows for maximum lift.
Whilst research is a core part of the decision process, ultimately you will get direct answers to direct questions during a consultation with a specialist breast surgeon.
Speak with us for free advice and information on breast surgery and whether you would be an ideal candidate for uplift or augmentation. For more details about breast augmentation, please visit: https://manchesterprivatehospital.uk/cosmetic-surgery/breast-enlargement-surgery/ and for more details about breast uplift, please visit: https://manchesterprivatehospital.uk/cosmetic-surgery/breast-uplift/