5 Things To Know About Abdominoplasty
Losing weight can be healthy, especially if you do regular exercise and healthy eating.
However, the way in which it is achieved can sometimes change the body considerably, such as stretch marks, excess skin and stubborn fat.
This leaves people feeling a bit disappointed, especially after the efforts to lose weight.
Here are five points about abdominoplasty than you may not know:
1. It can remove excess skin and stubborn fat from the abdomen.
Whether a person loses weight through diet, exercise or surgery (such as liposuction), the results tend to be similar.
And the effects on the body can be dramatic.
When a person gains weight, the skin stretches to accommodate the excess fat.
During gradual weight loss, skin can shrink in line with the body.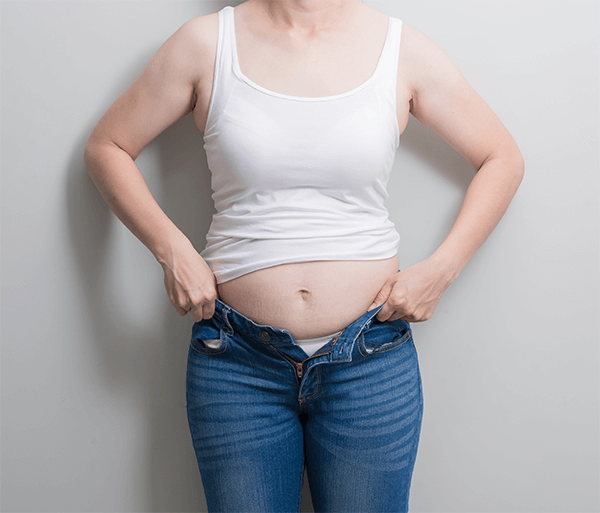 But when weight loss occurs at a faster rate, the elasticity of the skin cannot keep up the pace.
This can affect people in different ways, especially because genes can play a part, along with other factors, such as how much weight is being lost, age and how healthy you are.
However, during dramatic or rapid weight loss, the side effects tend to be similar; saggy skin and remaining stubborn belly fat.
Due to the nature in which the human body stores fat, the most common problem area is the mid section, including upper / lower abdomen and flanks.
Abdomoniplasty can remove the excess skin and fat tissue left behind after weight loss.
2. There are different types of tummy tuck available.
Depending on your personal circumstances, body shape, goals and age there are a number of different tummy tucks that patients can undergo.
The first is a mini tummy tuck, whereby the problem area is limited to under the belly button. Excess skin and fat can be removed with just one incision across the pubic area. Incisions can vary in size from 3-4 inches or from one hip to another.
The second is a full tummy tuck. This is a traditional tummy tuck and often involves two incisions across the bottom of the belly and around the belly button. In most cases the belly button is repositioned.
In addition, muscles can be tightened in the abdomen during both a mini and a full procedure.
The third tummy tuck is sometimes known as 'extended', whereby a larger incision is made across the abdomen so that work can be done on the flanks, also known as the "love handles".
3. Abdominoplasty can be combined with other surgical procedures.
When a person undergoes a tummy tuck, it is not uncommon for them to also undergo other procedures at the same time.
In fact, many surgeons recommend combining liposuction with abdominoplasty to achieve the goals set out by the patient.
Combining liposuction on stubborn belly fat and flanks with a mini or full tummy tuck enhances the body's shape and provides a better overall contour.
It is important to understand that a tummy tuck is not a weight loss procedure on its own and should only be performed at certain periods in your life. For example, future weight gain and pregnancy after surgery can undo any results previously achieved.
4. Things can go wrong, so always choose the right surgeon.
As with all cosmetic procedures, there is a list of side effects that all patients will be made aware of before undergoing surgery.
However, aside from the risks and side effects associated with surgery, it is important to choose a cosmetic surgeon that is skilled, experienced and recommended by others.
Failing to take time and researching your surgeon can result in complications, such as sealing up the belly button, incorrect repositioning of the navel.
5. A tummy tuck can help post-childbearing ailments.
Pregnancy and childbirth can have a huge impact on a woman's body.
The body adapts and accommodates a baby in the mid-region and grows in size / expands as the baby grows.
After giving birth, the body tries to shrink down and re-adjust back to a size similar to that before becoming pregnant.
The two contributing factors that can change the body's shape and size are; weight gain and the expansion of the belly as the baby grows in the womb.
Aside from this, pregnancy is known for causing ailments that can last long after giving birth and may even be symptomatic for life. These ailments include; back pain and urinary incontinence.
There have been significant worldwide studies on women who have given birth and have undergone abdominoplasty with the focus on these two particular symptoms. A majority reported improvements on both, concluding that a tummy tuck procedure can have not only cosmetic benefits, but functional benefits too.
For more information about tummy tucks, speak with our friendly staff here at the Manchester Private Hospital.
Our team of highly skilled and experienced staff are on hand to answer any questions you may have and expand your knowledge by providing you with everything you need to know to make an informed decision on whether you are the right candidate for abdominoplasty. For more details about abdominoplasty, please
visit: https://manchesterprivatehospital.uk/cosmetic-surgery/tummy-tuck/