Medically reviewed by Mr Shivram Singh MBBS, FRCSI, FRCS (Plast), Medical Director & Lead, 

Medical Advisory Committee for Manchester Private Hospital

Last Reviewed January 10, 2023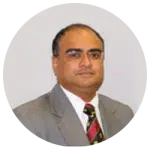 Medically reviewed by Mr Shivram Singh MBBS, FRCSI, FRCS (Plast), Medical Director & Lead, 
Medical Advisory Committee for Manchester Private Hospital
Last Reviewed January 10, 2023
Breast Enlargement Manchester
Many women strive for proportionate and symmetrical breasts, but some may have small, uneven, or disproportionate breasts which can impact their self-confidence. Breast enlargement manchester surgery can help these women feel more self-assured by enhancing the appearance of their breasts to be fuller and closer to their desired body shape. Due to its increasing popularity, it is crucial to have a clear understanding of breast enlargement, including who makes an ideal candidate, how to select a reputable surgeon, the different types of implants available, and any associated risks. This blog aims to provide comprehensive information on the topic to empower individuals to make informed decisions about breast enlargement surgery.
What Is Breast Enlargement?
Breast enlargement, also referred to as "Enlargement mammoplasty","boob job" or "Breast Augmentation" is a surgical cosmetic procedure that aims to increase the size of the breasts.It is done by placing implants (saline, silicone, or Chohesive gel) under the chest muscle or behind the breast tissue.
Why Do Women Undergo Breast Augmentation?
There are many reasons why women choose to undergo breast augmentation, also known as breast enlargement surgery. Some of the most common reasons include:
• Dissatisfaction with breast size: Some women feel that their breasts are too small or that one breast is significantly smaller than the other. Breast augmentation can help to achieve a more proportionate and balanced appearance.
• Changes in breast size due to pregnancy or weight loss: Pregnancy and weight loss can cause the breasts to lose volume and sag. Breast augmentation can restore lost volume and improve the shape and position of the breasts.
• Asymmetry: Some women have breast asymmetry, where one breast is significantly different in size or shape from the other. Breast augmentation can help to create a more symmetrical appearance.
• Improvement of self-esteem and self-confidence: Many women who are unhappy with the appearance of their breasts may experience low self-esteem and self-confidence. Breast augmentation can help to improve their self-image and boost their confidence.
• Rebuilding after breast cancer: Some women who have undergone mastectomy as a treatment for breast cancer may choose to undergo breast augmentation as part of their reconstruction process.
It is important to keep in mind that the best candidate for the surgery is someone with realistic expectations and a clear understanding of the procedure and its limitations. A consultation with a board-certified plastic surgeon can help you determine if breast augmentation is right for you.
Who Is An Ideal Candidate For Breast Enlargement Surgery in Manchester 
An ideal candidate for breast enlargement surgery is a woman who is physically healthy, emotionally stable, and has realistic expectations for the procedure. It's important for the individual to have a clear understanding of the surgery and what it can and cannot do for them.
Some common reasons for considering breast enlargement surgery include dissatisfaction with the size or shape of the breasts, asymmetry, or changes in the breasts due to weight loss, pregnancy, or aging.
It is important for women to be at or near their ideal body weight before the surgery, as significant weight loss or gain after the procedure can affect the results. Women should also be non-smokers or at least willing to quit smoking well before the surgery as smoking impairs healing and increases the risk of complications.
Consultation with a plastic surgeon is the best way to determine if you are a good candidate for the surgery. The surgeon will evaluate your overall health, discuss your goals and expectations, and help you understand the potential risks and benefits of the procedure.
Also note that even if you are healthy and meet the criteria for the surgery, not everyone will be deemed fit for the surgery as it may not be the best solution for all. Ultimately, it's the surgeon's judgment who should be the final decision maker of who should or should not go under the knife.
How To Select The Right Surgeon?
Breast Enlargement surgery involves many choices. The first and most important choice is choosing the right plastic surgeon.
You can use this checklist to make an informed choice while selecting a surgeon:
Qualifications:– The surgeon's qualifications should include an M.Ch in Plastic Surgery.
Experience:– The surgeon must have many years of experience in plastic surgery. The more experience the surgeon has, the easier it is to trust them.
Infrastructure:– Ensure that the clinic has top-notch infrastructure and that the surgeon utilizes modern technology during the procedures to guarantee a successful outcome.
Reviews:– Evaluate the feedback from past patients of the surgeon by reading reviews and testimonials. This is an excellent method to gain insight into the surgeon's work and get a sense of the possible results. You can find these reviews on various platforms such as social media sites, Google, or the surgeon's own website.
Cost:– Price should also be taken into consideration when deciding to undergo breast enlargement surgery. It is vital to find an accredited and seasoned surgeon who fits within your budget.
Comfort Level:– A frequently overlooked aspect is an individual's personal connection with their surgeon. To ensure overall satisfaction with the outcome of the procedure, it is crucial to select a surgeon that you trust fully and with whom you feel comfortable.
Dr. Shivram Singh is a board-certified GMC Specialist registered plastic surgeon and a Consultant Plastic, Reconstructive, and Hand Surgeon at the Manchester Private Hospital and Queen Elizabeth University Hospital in Birmingham. His NHS practice includes major reconstruction following Skin and Breast cancer surgeries and trauma. He is a well-established microsurgeon and regularly performs microvascular reconstruction.
The surgeon's main focus is guaranteeing that the patient is content with the surgery results.Dr. Shivram will walk you through every step of the procedure and address any inquiries. To book a free consultation, click here.
 Video of Dr. Shivram Singh on Breast Enlargement Manchester Surgery
What Happens During Consultation?
The consultation with the surgeon is an essential step in the process of breast enlargement surgery. Use this time to establish a connection with the surgeon, set achievable expectations for the results, and gain a thorough understanding of the procedure. During the consultation, measurements and photographs of your breasts will be taken. Be prepared to share information about your medical history, overall health, and any tobacco or drug use.
It is important to be transparent during these discussions as the information is needed to create a treatment plan that is right for you. The surgeon will also discuss your goals and desired outcome for the surgery, and explain the different types of breast implants available to help you make an informed choice. Risks and potential outcomes of the surgery will also be discussed. Make sure to ask any questions or address any concerns you may have.
Consider asking the following questions during your consultation:
• Am I suitable for this surgery?
• What can I expect from the surgery?
• What are the necessary steps to prepare in the days leading up to the surgery?
• What is the recovery time I should anticipate?
• How can I ensure optimal results from the surgery?
• What are the steps I need to take to maintain my breasts post-surgery?
• Are there any potential risks or complications I need to be aware of?
• How will any complications be addressed?
• What is the cost of the breast enlargement surgery?
• Will the shape of my breasts change after pregnancy?
What Are The Different Types Of Implants?
There are various types of breast implants available, each with its own set of advantages and cost. The type of implant you choose will depend on your personal preferences and desired outcome. The main types of breast implants include
Silicone Implants: These have silicone outer shells filled with silicone gel. They have a more natural feel than saline implants and are more popular. In case of leakage, the gel will stay in the shell or will escape into the breast implant pocket. However, if a silicone implant leaks, it is important to consult your surgeon immediately as the silicone will not be naturally absorbed by the body.
Cohesive Gel Silicone Implants: These are an upgraded version of silicone implants. Like structured saline implants, cohesive gel silicone implants have a well-defined internal structure that makes the breasts appear fuller and rounder. They also have a thicker consistency of gel, which makes them leak-proof. This is why cohesive gel silicone implants are one of the most popular choices for breast implants today. When choosing the type of implant, it is important to consider the shape and size of the implants as they will affect the final result of the surgery.
Breast implants come in two main shapes:
• Round Shaped: These are the most popular breast implants as they provide a rounder, fuller look with a notable increase in size. They have less risk of shifting or rotating out of place and because of their symmetrical shape, they provide the same level of fullness to both breasts. Women with narrow breasts prefer these.
• Tear-drop Shaped: These implants (also called form-stable or Gummy Bear implants) are cohesive gel silicone implants, they are designed to mimic the natural shape of the breast by having more volume at the bottom and tapering towards the top. They are firmer, softer to touch and maintain their shape even if the implant collapses. This design is incredibly popular among patients
Another important factor to consider when choosing an implant is the size. It's important to understand that implant size is not the same as cup size. Breast implant sizes are measured in volume and diameter. The volume and diameter of the implants need to be balanced, If the volume is too large, there is a greater risk of the implant moving within the breast implant pocket, whereas if the diameter is too wide, the implants will look flat and not project outward. With the help of advanced technology, such as 3D sizing, it has become easier to choose the perfect implant for you. Some clinics use pre-operative sizing techniques such as the Crisalix software, which can assist in determining the most appropriate implant size and shape for you.
What Happens Before The Procedure?
Before the procedure, you may be required to:
• Undergo routine blood and urine tests
• Take a mammogram to establish a baseline
• Stop smoking (if you are a smoker)
• Stop taking or adjusting certain medications
• Stop taking anti-inflammatory drugs as they may increase bleeding
What Happens During The Procedure?
1. General anesthesia will be administered for your comfort and safety.
2. After the anesthesia is administered, an incision will be made. The position of this incision will be determined by your surgeon and you during consultation. The three places where an incision can be made for a breast Enlargement procedure are – the areolar curve (beneath the nipples), the inframammary fold (the area beneath the fold of the breasts), and the axillary area (the armpits).
3. Once the incision is made, the implant will be placed directly under the pectoral muscle or behind the breast tissue. The position of the incision, the type of implant, and the position of the implant will be unique to each patient since each patient has different needs and expectations from the surgery.
4. Once the implant is placed, the surgeon will close the incision with sutures, skin adhesive, and surgical tape.
Over time, the scarring will fade but not completely. The amount of scarring and the size of the implant pockets are determined by the position of the incision.
What To Expect During Recovery?
The recovery period determines the effectiveness and longevity of breast implants, so it is vital to follow your surgeon's instructions during this period.
You will be discharged after the surgeon deems you fit to go, which mostly happens within the same day, provided there were no complications. While you are leaving, your surgeon will give you specific instructions for your speedy recovery and follow-up appointments. You must follow these instructions to avoid possible complications after the surgery and to get the best possible results.
You will be given support bands and elastic garments to wear during the recovery period. You will also be prescribed medications for pain management and to improve your health during this period.
You will probably have soreness and swelling for a couple of weeks, but that is perfectly normal, and both will subside with time. You will likely be told to rest until you get permission to increase the amount of physical activity. Generally, you should resume physical activity after 4-6 weeks, but your surgeon will determine your specific recovery period.
What Are The Possible Risks Of Breast Augmentation?
Just like any other surgical procedure, there are risks associated with breast Enlargement surgery. Before going through the procedure, one must be aware of these potential risks.
• Anesthesia risks
• Bleeding
• Collection of blood that may cause swelling, pain, and bruising, perhaps requiring surgical draining (Hematoma)
• Infection
• Changes in nipple or breast sensation
• Poor scarring
• Wrong or faulty positioning of the implant
• Implant leakage or rupture
• Formation of tight scar tissue around the implant (Capsular Contracture)
• Formation of calcium deposits in the surrounding tissue, possibly causing pain and hardening (only a risk with silicone implants)
• A rare and highly treatable type of lymphoma that can develop around breast implants (Breast Implant-Associated Anaplastic Large Cell Lymphoma or BIA- ALCL)
• Fluid accumulation (Seroma)
• Wrinkling of the skin over the implant
• Persistent pain
• Interference with mammography readings
• Unsatisfactory results
Many women desire to have proportionate and symmetrical breasts. However, some may have small, uneven, or disproportionate breasts which can negatively impact their self-confidence. Breast enlargement surgery can aid in enhancing the appearance of their breasts, giving them a fuller look, and bringing them closer to their desired body shape. This is why more and more women are opting for this procedure.
The popularity of this procedure means that it is very important for you to get more information about it as there are many misconceptions about breast Enlargement in popular media. In this blog, we have discussed what breast Enlargement is, who is the ideal candidate, how to choose the right surgeon, the types of implants, the risks, and other information you need to have before undergoing surgery.
To reduce the chances of these complications, it is important to carefully discuss the procedure with your surgeon and follow his/her instructions to the letter before and after the procedure. To be satisfied with the results of the surgery, it is essential to have realistic expectations. You can read more about the possible risks of breast Enlargement and breast implants here
What Is The Cost Of Breast Enlargement Surgery?
Unfortunately, breast Enlargement surgery is not covered by health insurance.
The cost of the surgery can be divided into two categories: 
1. The insertion cost (which includes the procedure)
2. The implant cost
In Manchester, UK, the insertion cost may range from £5500 and over depending on what technique is used during the procedure, while the implant cost varies based on the manufacturer and the size. Breast enlargement surgery for transgender patients is from £6000 onwards.
One of the most important factors that affect the cost is the skill and experience of the surgeon.
It is essential to select a surgeon who is not only qualified but also has years of experience in the field. He/She must fully understand your wishes and needs and create a treatment plan suitable for you. A skilled and experienced plastic surgeon, who has access to and can use the latest technology, can help you achieve your desires as closely as possible.
Breast Enlargement can improve the appearance of breasts to give them a more balanced look. Most patients who have gotten breast implants are more comfortable with their bodies after the procedure. They have more confidence, which improves every aspect of their lives. But to achieve this, it is very important to have realistic expectations from the surgery and what breast Enlargement can do for you. We hope this blog has given you more insight into the procedure. Communicating with your surgeon with full honesty about your needs and desires and being aware of the possible outcomes and risks of the procedure will help you get the most out of breast Enlargement surgery.
Breast Enlargement Manchester Surgery Before-After Results: