Combination Breast Surgery
Granted patients have more options and opportunities to enhance their appearance, such as the breasts, but some women are put off by the waiting time and recovery of individual procedures before they can undergo their next cosmetic procedure.
This has resulted in consultants looking to combine multiple procedures in to one operation, in order to achieve the goals of the patient in the most efficient time possible.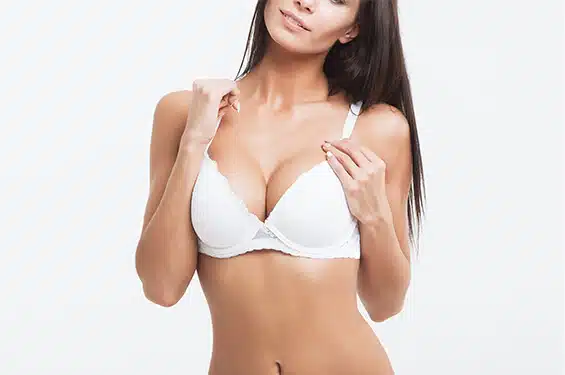 Advantages
There are many advantages of combining cosmetic breast procedures and in some cases, depending on the needs and goals of the patient, surgeons may actually recommend multiple surgeries in the initial consultation.
– A breast lift combined with breast enlargement will not only add volume to the boobs, but also make them more perky so that they sit higher on the chest.
– Combining breast procedures will allow for better results both short term and long term following recovery. For example, enlargement alone may not achieve the desired results if the patient is suffering from breast sagging.
– Combination surgery, providing the patient is fit and in good health, will only require one period of recovery and downtime. This means that patients won't have to take additional time off work at a later date, nor will they have multiple periods of recovery as with individual procedures.
Disadvantages:
– A longer period of recovery and length of time off work will be needed initially following combination surgery.
– More scars may be present immediately due to multiple procedures being performed at the same time.
– Combination breast surgery is more expensive than a single procedure, due to the fact that patients are combining two or more procedures in to one. However, in some cases, patients may be able to receive a reduced cost discount overall.
When we talk about combining multiple cosmetic surgery procedures, we talk on an individual basis.
This is because each patient is assessed on a personal level to ensure that their planned procedures are able to realistically achieve their goals.
The best way to find out whether a patients' goals match the potential results is to book a consultation with a qualified breast surgeon, who will be able to provide advice and guidance on up to four procedures (such as enlargement, lift, nipple correction) at any one time.
Is Combined Breast Surgery Right For You?
There are often similarities between women of all ages on the reasons why they are considering breast surgery.
If you are in good health and live a healthy lifestyle, then you may be an ideal candidate for combined breast surgery.
Combined breast surgery helps to achieve multiple results at one time and is often used in a variety of patient scenarios, including:
– Ageing – As we age our breasts naturally lose their volume and can appear as though they hang towards the floor (breast sagging). Patients with this issue can benefit from combined uplift and augmentation.
– Having Children – Going through the stages of pregnancy followed by breast feeding can take its toll on our boobs. It is not uncommon to experience sagging and feel as though your breasts are deflated, which may result in the areola pointing towards the ground. Nipple correction combined with lift and enlargement can help rectify issues in this situation.
– Losing Weight – weight loss (and weight gain) can have a dramatic effect on every part of our bodies. Often patients are left with stubborn fat, stretch marks and saggy boobs. Combined surgery of liposuction, breast lift and tummy tuck may be an option.
If you would like to find out more about combination cosmetic surgery, speak with one of our team at a convenient time for you by calling
0161 507 8822.
We pride ourselves on putting patients at the forefront of everything we do to ensure there is absolutely no pressure to proceed with anything you are not comfortable with.