However, any reputable boob job clinic will at best provide only a guide price for the procedure because each boob job should be completely individual and tailored to your exact goals and desires.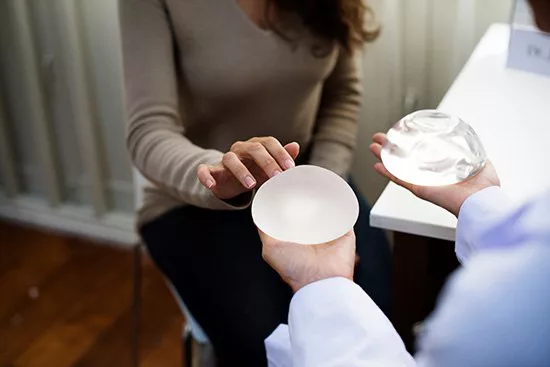 In light of this, a boob job, whether it is a single or combined procedure should be individually priced to each patient as factors can vary from procedure to procedure.
A consultation with an experienced boob job surgeon will allow you to gain all of the necessary information you need to understand how your price is calculated based on your time in hospital, the procedures required and your body type / goals.
During a consultation, patients are fully assessed and realistic results are discussed. Only after this can a fixed price for surgery be provided.
Speaking with an experienced boob job patient advisor or surgeon is the perfect opportunity to air your thoughts and ask questions about sensitive topics, including payment options and total cost.
Sample Average UK Boob Job Cost Guide
Without a consultation, it is difficult to provide an accurate total cost for your boob job. This is not because prices fluctuate based on how the clinic feels at the time, but because there are so many factors that can affect the price. Each procedure is tailored to individual patient needs and the realistic results they wish to achieve.
The following prices are for guidance only based on average UK figures from North to South regions including; Glasgow, Leeds, Liverpool, Manchester, Bristol, Oxford, Cambridge, Cardiff and London.
– Enlargement only: from £3,500 to £8,000
– Enlargement + Uplift: from £5,000 to £9,000
– Uplift only: from £4,900 to £7,000
– Uplift + Reaugmentation: from £5,500 to £11,000
– Reaugmentation: from £4,000 to £8,000
– Fat transfer boob job: from £3,500 to £7,500
– Reduction: from £4,000 to £8,000
Calculate The Cost of Your Own Boob
Researching online is one of the best ways to gain more knowledge on boob jobs and get a feel for what they involve on a typical basis. However, the internet is also one of the murkiest places for misinformation. So always be sure to back up any findings with multiple sources.
If you are trying to work out how much a boob job might cost, read forums and reviews of real patient experiences and ask questions to those who have a similar body shape and type as you, along with similar desires and goals.
In addition, without actually booking a consultation, always expect a price range 'to' and 'from' so that there are no shocks or surprises when it comes to the actual total quote cost of your surgery.
It is wise and often recommended doing extensive research about what to expect from a boob job before booking a consultation. But only after the consultation will you receive your tailored price.
Useful Tips To Know
– If you have private medical insurance in the UK, or are part of a health payment plan such as Medicash, it is unlikely that it will cover the cost of cosmetic boob job surgery.
– Be wary of non-surgical boob jobs offered for a much cheaper cost than standard surgery, the results may not be the same and may still involve incisions to the breasts.
– A patients body type can affect the cost of a boob job.
– Sometimes the cost of different sized implants is negligible and it can be tempting to go too big too quick. Always listen to expert advice on realistic results and proportional size for your body shape.
– The cost of a boob job will differ for saline implants, silicone implants and fat transfer.
– Another surgery may be required in the future for patients who undergo boob job procedures. This may be at an additional cost depending on the clinic pricing structure.
At the Manchester Private Hospital, we have highly skilled, qualified cosmetic surgeons who have years of experience performing different types of boob jobs and working within a price range that suits you.
Affordable finance options are available with low deposits and manageable monthly payments spread across one to five years.
Call today to discuss your needs and goals in a pressure-free, hassle-free conversation with absolutely no obligation 0161 507 8822.