Cosmetic 'Mummy Makeover'
A cosmetic mummy makeover is a name given to surgery, which combines a number of different procedures that aims to restore a woman's appearance to that of pre-pregnancy.
The phrase is a term used in online communities and one that has gone viral on social media.
Due to the drastic changes the body can go through during pregnancy, there are a number of symptoms and reasons why women are choosing mummy makeovers.
The procedure is designed around each individual and includes a plan of action to ensure you can get back to being active and enjoying family time in as short a period as possible.
As each mummy makeover is tailored towards your body shape and individual needs, it can include a combination of any of the following cosmetic procedures:
Breast Uplift
Tummy Tuck
Liposuction
Breast Augmentation
Buttock Lift
Thigh Surgery
Mummy makeovers are performed to fix saggy boobs, enlarged nipples, stretch marks, stubborn fat gain and a stomach pouch of excess skin and fat.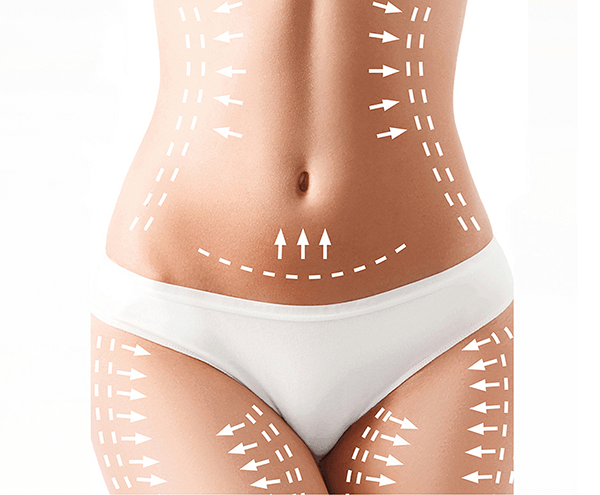 The main areas affected by pregnancy and child birth are the boobs, legs and stomach.
Surgery is designed to address issues women face within these 3 areas. However, as the popularity of mummy makeovers grows, more and more people are also combining surgery for the face, eyes and visible scars as a result of having a caesarean.
Why Women Are Getting Mummy Makeovers
Mummy makeovers are rising in popularity each year, with more and more women wanting to restore their body to what it looked like before having children.
The surgery is specifically able to target regions of the body that are unable, or difficult, to be corrected with exercise and diet, such as saggy tissue, loose skin and stubborn fat.
Often women try and 'bounce back' in to shape after giving birth, but often become frustrated and depressed when they are unable to.
However, in many cases, no amount of exercise and healthy eating can restore the lost appearance, particularly loose skin that has lost its elasticity.
The stomach is a known area of stubbornness when it comes to unwanted changes.
Some women are left with stretched, excess skin from the expansion of carrying a baby. In addition, boobs lose volume and droop, especially after breast feeding.
The entire process of having children can take its toll on the body and mind.
If you no longer feel happy about your appearance, whether it be saggy breasts, a stomach pouch or something else, you may be an ideal candidate for a cosmetic mummy makeover to help improve your overall look.
It is worth noting though, that recovery from pregnancy and childbirth itself can take a long time. So rushing in to surgery is not advised.
Usually a woman's body takes up to 12 months to 'settle down' to its natural permanent shape.
Mummy Makeover Procedures
The core procedures performed during a cosmetic mummy makeover are:
– Boob job – including augmentation (implants) and uplift
– Tummy tuck
– Liposuction
Sometimes when considering surgery, women feel that because of the effort and anxiety of undergoing surgery, it is best for them to combine 2-3 procedures at the same time. This makes cosmetic mummy makeovers ideal for these patients.
A boob job involves a procedure whereby silicone (or saline) implants are placed in to each breast to achieve a more youthful look and increase the size at the same time. Lifting the breasts with an uplift procedure at the same time as enlarging them is a very effective way of restoring the shape and volume of the boobs.
These two procedures work well together and often go hand in hand during a mummy makeover, as do tummy tucks and liposuction. Depending on your circumstances and needs, you can opt for a mini or full tummy tuck in order to achieve the results you want. Surgery on the stomach can tighten muscles, remove excess skin / fat and provide a firmer / flatter mid section.
If you would like to know more about a cosmetic mummy makeover, the first step is to arrange a consultation.
During a consultation you will be able to speak directly with the surgeon who will perform the procedures and tailor a makeover that suits your body shape and goals.