From the rise in clinics providing hair tranplant procedures, to celebrities and other people being more open about transplant, times have definitely moved on.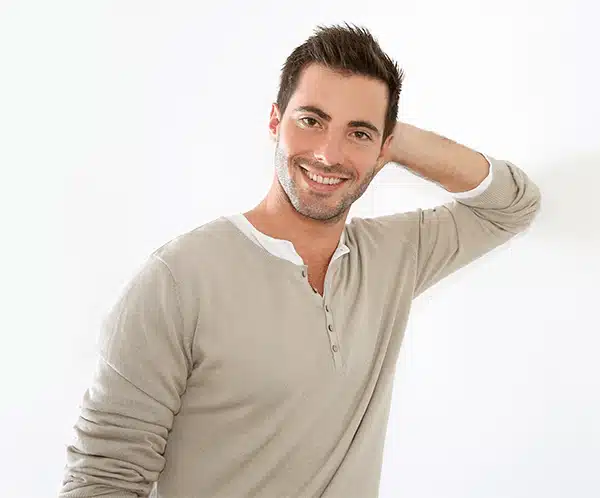 Many men can suffer from thinning hairlines, either due to age, family history, or a medical condition than can weaken follicles.
One rather common medical illness that is known for causing hair loss is pneumonia. However, many serious illnesses can result in a loss of hair. This is not exclusive to men either, meaning that women can also experience hair loss because of illness.
It's also worth noting that you are not limited to one hair transplant. Often people return for more surgery as they age to boost the results of their first transplant.
The two most common areas for hair transplant are at the front of the head and at the top.
While having a hair transplant is not as popular as having a boob job, times are changing and more people are correcting their hair loss. It is also becomming more socially acceptable and seen as a way to boost self confidence and apperance to others.
There are many celebrities who have had procedures to correct hair loss or thinning and have spoken publically about it, including Dr Christian Jessen (known from Channel 4's Embarrasing Bodies), Wayne Rooney and James Nesbitt.
Losing your hair can also play a part in mental health issues. Therefore, with the increased publicity and the fact that hair transplants are more common, men no longer need to suffer in silence, which is definitely a positive thing in modern times.
One of the most common types of implant is FUT – Follicular Unit Transportation. This is a procedure whereby individual hairs are taken from a particular part of the head (usually the back) in a strip, separated and (re)planted in the hairline. To read more about this procedure, please see out hair transplant FUT page.
You can also contact us any time for a chat about hair loss treatments and arrange a consultation with no obligation or pressure. Consultations can be great for finding out more about procedures, asking questions and getting the peace of mind you need to make an informed decision about hair transplantation.
Celebrities who have had a hair transplant
One of the reasons why hair transplants have become more popular in 2018 than any other year, is the amount of exposure they receive from celebrities. Often the media reports when a celebrity has undergone hair loss procedures, but because they are now more socially acceptable, a lot more are going public and being open about their treatments.
-Wayne Rooney
-Louis Walsh
-Calum Best
-James Nesbitt
-George Sampson
While we do agree that it is a positive thing that people are being more open about hair loss, there are still some celebrities who are unconfirmed but rumoured to have undergone hair loss treatments. These include; Rafa Nadal, Gordon Ramsay and Rob Brydon.
Hair transplant costs are one of the main concerns for many people. While transplants can depend on a number of factors, they tend to be around the £3000-£6000 mark. We have been performing hair loss treatments for many years including FUT and FUE transplants. Our prices are £3 per graft with a minimum of 1000 grafts. However, this can vary based on the area being treated.
Call today on 0161 507 8822. to discuss how hair loss can transform your life and boost self confidence. Gone are the days of wearing a hat to hide your bald patch, we put a full head of hair within reach for many men located in Manchester and surrounding areas and we can do the same for you.
To know more about hair transplant, please visit: https://manchesterprivatehospital.uk/cosmetic-surgery/hair-transplant/