Breast Augmentation Post-Op Care
Due to the long list of emotions associated with breast enlargement, most patients give them the TLC they need.
However, a minority of patients in the UK cut corners and don't fulfil their side, which can be detrimental to their appearance.
Therefore, we have put together this comprehensive mini-guide of how to care for your boobs following enlargement and what you can do to maximise the results.
1. After you return home, follow your surgeon's personal aftercare plan and pay attention to your body. Listen to your feelings and be aware of any changes. After all no one knows your body better than you.
2. Any reputable clinic or surgeon should provide you with an aftercare plan that lasts a minimum of six weeks. Any shorter than this and your boobs won't be receiving the care they need. For example, painkillers may still be required at week four of recovery and sensation may return after this time.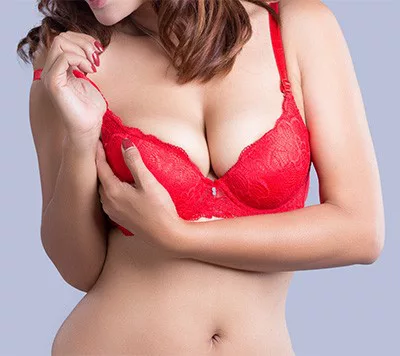 3. Do not engage in any strenuous exercise, even if you live an active lifestyle. You should take it easy with only light movements for up to six weeks and any heavy lifting should be avoided.
4. Rest as best you can for a minimum of seven days. This includes avoiding any house chores. Sit back and relax. Book time off work and take it easy. The first week is crucial post-op and any stretching or lifting can not only open wounds, but also negatively impact the results.
5. Get help around the house and with personal hygiene such as showering. Lifting your arms above your head may seem like an easy task, but patients often report pain and complications after doing too much too soon.
6. Depending on the placement of your implants, avoid chest exercises for up to three months, especially in the gym such as bench press and fly weight lifting.
7. If your breasts are exposed to the sun, apply sun-cream with a minimum SPF 30. Scarring can be damaged as the skin is much thinner. Twelve months is the recommended minimum term to sunlight or artificial UV such as visiting the local sunbed shop.
8. If you drive, you should avoid doing so for seven days following your boob job. Reaction time and range of motion is restricted and any strong painkillers can impact your awareness.
9. For up to twelve weeks post-surgery, wear a sports bra or specialist recovery bra to ensure a lengthy healing time and so that your boobs are supported day and night.
10. For the first few days, it is advised that you try to sleep sitting up or as upright as possible. If you struggle to sleep in the sitting position you can lie on your back but try and support each side of your body so that you don't roll over and avoid front sleeping for a minimum of six weeks.
Caring for your new boobs should be something you take on board and become part of your life. After all it is a major decision and big investment for many people. So ensuring you get the most out of your boob job is only going to benefit you long term.
Speak to us at any time regarding breast enlargement care and if you have any concerns regarding implants we are only a phone call away;
0161 507 8822. To know more about breast enlargement surgery, please visit:
https://manchesterprivatehospital.uk/cosmetic-surgery/breast-enlargement-surgery/