Breast augmentation via breast implants is popular in the UK and the US. You may choose a boob job after a mastectomy following a breast cancer diagnosis or purely for cosmetic reasons, i.e., to get perkier or fuller breasts.
No matter what your reason, you're not alone! The number of British women opting for breast implants is rising yearly. A major reason for this is that breast enlargement surgery is a safe and reliable procedure, boasting high patient satisfaction and low complication rates.
However, the decision to undergo breast enlargement surgery doesn't end with a boob job near me search. You must know what the procedure entails to make an informed decision. One very important thing to consider is the cup and implant size, which will ultimately dictate how satisfied you are with the results.
In this guide, we will help you understand the cup and implant sizes and how you can make the right decision to make that boob job worth every penny.
Breast Implant Volume vs Cup Size
Once you opt for breast enlargement UK, your surgeon will help you decide the most suitable breast implant for the desired body.
But for that to make sense, you must understand cup and implant sizes. The first thing you should be clear about is that the implant size differs from the cup size. Implant sizes are measured differently than bra cup sizes.
Breast implants are quantified by volume and are measured in cubic centimetres (cc). Breast implant manufacturers offer an array of breast implant sizes, ranging from 100 cc (the smallest) to 800 cc (the highest), increasing at intervals of 10 to 20 cc. The most common breast implants fall between the 300 cc and 400 cc range.
On the other hand, cup size is one of the two measurements, the other being the band (rib cage), to decide the bra size you need. Cup size is measured alphabetically and refers to the difference between the rib cage and the fullest part of your breasts. You may be an A (lowest), B, C, D, DD, E, or F (biggest) cup size.
How to Measure Cup Size?
To calculate cup size, you would require a measuring tape. Place the tape snugly around your torso, underneath your bust, and round to the closest whole number. Add 4 inches for an even number and 5 inches for an odd number. This is your band size.
Next, measure your bust size by placing the tape around your chest on the fullest part of your breasts. Once again, round off to the nearest whole number. Your cup size is the difference between the band size and bust size.
Match this size to the alphabet as shown in the table below.
| | |
| --- | --- |
| Band Size – Bust Size (inches) | Cup Size |
| 1 | A |
| 2 | B |
| 3 | C |
| 4 | D |
| 5 | DD |
| 6 | E |
| 7 | F |
How Does Breast Implant Size Affect Cup Size?
Most patients mistakenly think that a certain breast implant size will give them so and so cup size. However, that's not true.
Simply put, cup size is not an accurate unit of measurement and is not used as such in any breast enlargement clinic. This is because cup sizes vary between brands. Such cup sizes vary from brand to brand. A research study corroborates this assertion, revealing that a whopping 85% of women in the UK wear the wrong-sized bra thanks to traditional measurement.
As a general rule, a 150 cc to 200 cc breast implant is most likely to increase the cup size by one or one and a half. However, this is not set in stone, as multiple factors come into play. For example, 150 cc breast implant volume may not increase a tall person's cup size by one but would do so for a shorter person. Make sure you discuss this with your Manchester breast enlargement clinic.
The table below will give you a general idea of what cup size to expect from the breast implant volume:
| | |
| --- | --- |
| Breast Implant Size | Desired/ Estimated Cup Size |
| 250 – 300 cc | A to B cup |
| 300 – 350 cc | A to C cup |
| 370 – 430 cc | A to D cup |
| 250 – 350 cc | B to C cup |
| 350 – 400 cc | B to D cup |
| 300 -350 cc | C to D cup |
| 370 -450 cc | C to DD cup |
| 450 – 550 cc | C to E cup |
| 300 – 400 cc | D to DD cup |
| 450 – 600 cc | D to E cup |
How to Choose the Right Breast Implant Size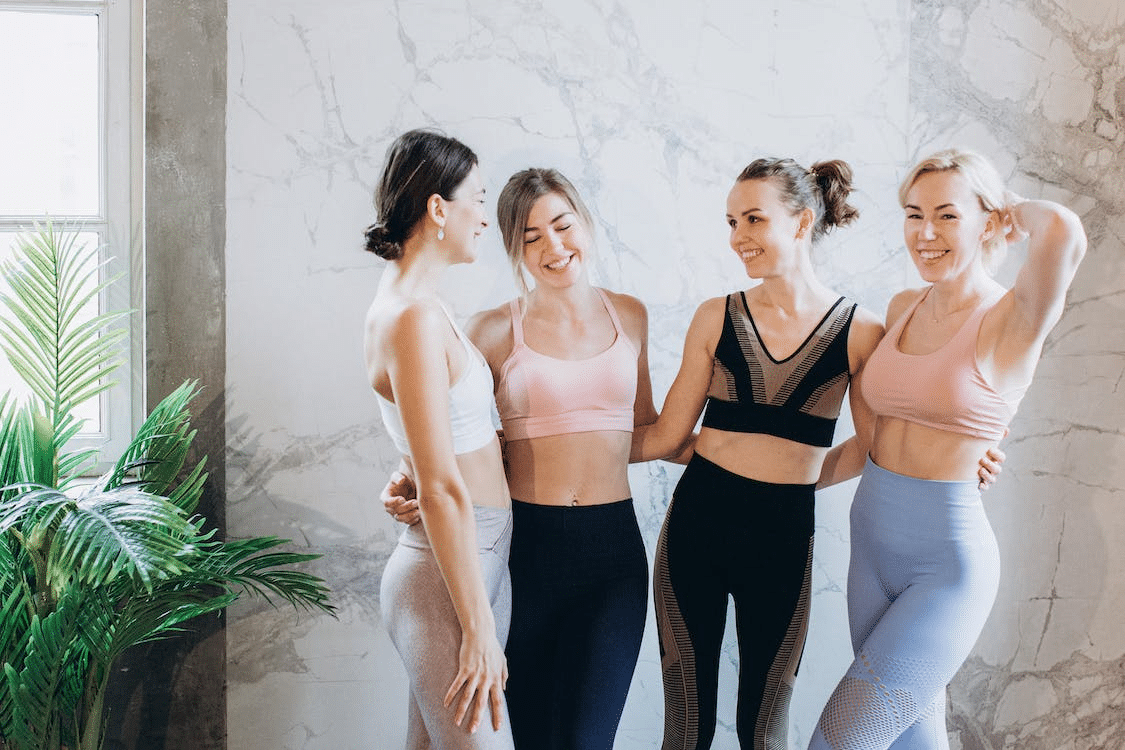 Choosing the right breast implant size goes beyond getting the body you desire. The correct breast implant size will also ensure long-lasting, complication-free results.
Contrary to what many people think, there is no one-size-fits-all approach here. Since every person's body is unique, several factors come into consideration when deciding the perfect breast implant size for you.
Any clinic offering breast enlargement in Manchester will offer a consultation before surgery. This way, your doctor can strike a balance between what you want and what your body can handle. You might want to increase the volume of your breasts significantly, but the surgeon will consider whether your body frame and tissue allow this without the risk of complications.
Many boob job UK clinics offer various ways to test which breast implant would be ideal for you. Aside from measurements, you can also use the 'try on' method, where you try silicone breast implant sizers to see if they look okay with your body proportions. You may also request 3D imaging to get the surgery right the first time around without needing corrective measures.
Here are some factors that might affect your breast implant size decision:
Body Frame
Most women want breast implants to enhance their breasts but in a subtle manner. Natural breast implants are only possible if they fit well in your body frame.
Huge breast implants of a higher volume would look decidedly unnatural on a woman with a petite frame. Similarly, smaller breast implants would fail to make much of a difference to a tall woman with a wider body frame.
However, the body frame is important for more than just aesthetics. If a short woman gets big breast implants, it might lead to back and shoulder pain in the future from carrying heavier breasts than her body can handle.
Breast Tissue
The natural thickness of your breast tissue plays an important role in choosing the right breast implant size. Since breast tissue varies from person to person, a consultation with your cosmetic surgeon and a few tests will help you make an informed decision.
In simple terms, the volume of the breast implants should correspond with the thickness of your breast tissue. Your breast tissue may be thin, fatty, tuberous, or fibrous.
The denser your breast tissue, the higher the volume of breast implants you can handle. If you have thin breast tissue, bigger breast implants might cause unnecessary discomfort or other complications in the long run.
Lifestyle
Breast enlargement is a safe procedure that keeps patient comfort at the forefront. Apart from body frame and breast tissue, you might want to consider your lifestyle choices when deciding the correct breast implant size.
If you engage in strenuous activity or high-intensity sports, remember that large breast implants might not be as comfortable as smaller breast implants. They may also make you susceptible to injury, so discuss that with your surgeon.
Large breast implants might also limit the freedom to wear what you want. Some women opt for a higher breast implant volume but start to feel self-conscious when they wear skin-fitting clothes like swimsuits. This is ultimately a matter of personal preference.
Your Cosmetic Goals
Lastly, your purpose for choosing 'breast enlargement near me' will affect the breast implant size. Do you want larger breasts, or are you looking to enhance the look of your breasts?
Smaller breast implants are a more viable choice if you want a natural-looking change. However, make sure to discuss the difference it would make to your current breast size. After all, you aren't spending all that money for a barely noticeable difference!
If you want a more prominent cleavage, you should choose high-profile breast implants with accentuated breasts. Alternatively, you might choose low or medium-profile breast implants for a more natural-looking or moderate cleavage.
Which Breast Implant Size is Better?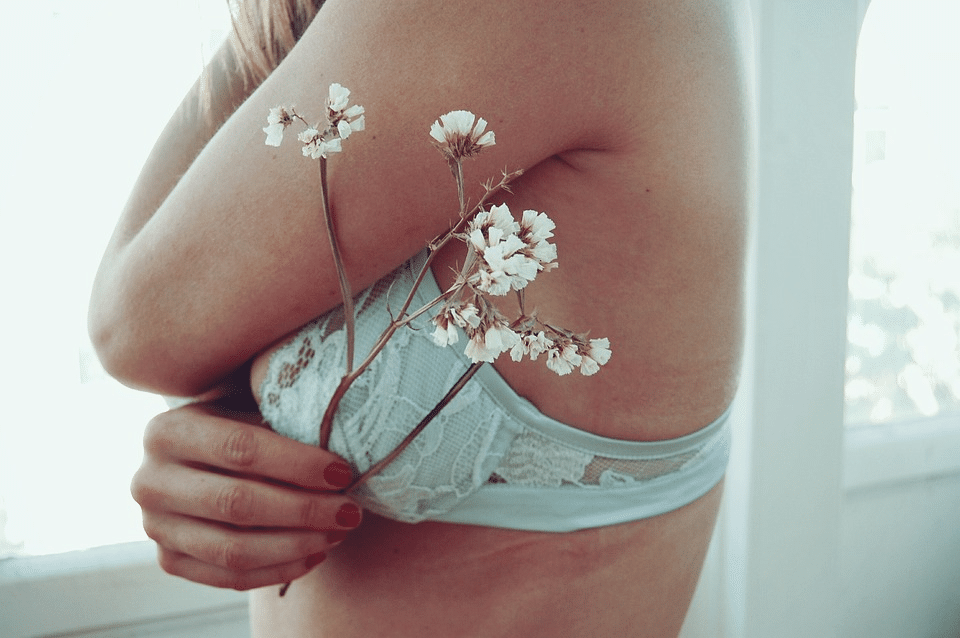 Most people who choose breast augmentation associate larger breast implants with better results. However, we must remember that, in this case, big is not always better. The breast implant size should be a result of your body dimensions and your personal goals.
If you choose bigger breast implants than your body frame can handle, you incur the dreaded risk of complications or discomfort.
Here are some pros and cons of big and small breast implants to help you make an even more informed decision.
Benefits of Small Breast Implants
Natural-looking breasts
Less discomfort
Greater freedom to participate in high-intensity sports
Smaller incisions
Faster recovery time
Possible Downsides of Small Breast Implants
Less visible results
Not suitable for wider body frames
Benefits of Big Breast Implants
More noticeable change
Closer to an hourglass figure
Suitable for women with a broader body frame
Possible Downsides of Big Breast Implants
May cause discomfort among people with petite body frames
Heavier breasts might damage breast tissue
May limit physical activity
Breast Implant Sizes
Most common breast implant sizes are 300 cc to 500 cc. However, smaller (100 cc) and bigger (800 cc) breast implants are available to fit every unique body type.
Since there are so many breast implant volumes available, it is easy to get overwhelmed. Most breast implant sizes vary by 25 cc. While 25 cc is almost negligible, 50 cc will make more of a difference in the final look of your breasts.
300 to 400 cc Breast Implants
These breast implants are most suited to the average woman. They evade the risk of discomfort and complications in the future. You may choose to stay on the lower end of the spectrum, i.e. 300 cc to 325 cc for a C cup. You may opt for 350 cc or higher if you want a fuller C cup.
400 cc and Higher Breast Implants
There is a significant difference between 300 cc and 400 cc breast implants. For some women, implants in the 400 cc range could result in a fuller C cup or even a D cup.
Most women do not tend to go beyond the 500 cc breast implants. However, this does not mean that you are limited. Your surgeon will discuss the possible risks ahead of surgery to ensure you know the possible implications of your decision.
Breast augmentation can help you get the desired body shape. Most women associate fuller breasts with confidence, and we are more than happy to be the ones to give you that feeling.
Once you decide to go ahead with breast enlargement, you must make other important decisions, like the suitable breast implant size for your body type. With so many breast implant sizes available, it is easy to get confused.
At Manchester Private Hospital, we will help you every step of the way. Our experienced surgeons will assess multiple factors during our consultation to select the most appropriate breast implant size that guarantees patient safety and satisfactory results.
If you have any questions or concerns, contact us. Book a free consultation with our cosmetic surgeon today.