For the latter, it is often viewed as a milestone moment in a person's life that makes them feel different about their body than they did previously.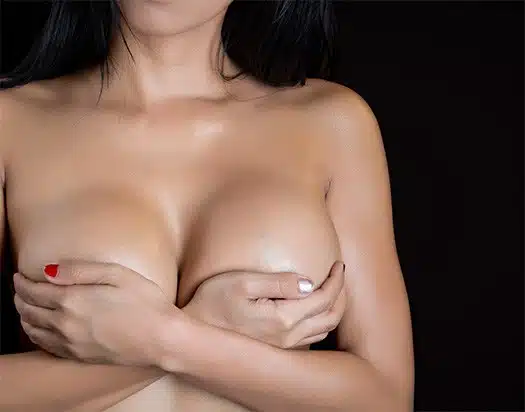 These common milestone events, which are often turning points in terms of body appearance and self esteem include:
– Pregnancy and childbirth (including breast feeding).
– Severe weight loss
– Ageing / Hormonal changes
– Illness
No matter the milestone, changes in body appearance can affect people in different ways both physically and emotionally.
Often people who don't understand cosmetic surgery, fail to see the impact it can have not just on the outside, but on the wellbeing and lifestyle of many women in the UK.
However, regardless of how women arrive at the consideration for breast surgery, the majority of people have two things in common; they wish to improve their physical appearance and boost their self confidence.
So once you have made the decision to actually get surgery, it's time to research the best place for a boob job.
Where is the best place for breast surgery?
When searching for the best place for breast surgery, whether it's a generic boob job (implants), uplift, nipple correction or reduction, there are a few things to consider:
Do you want to travel short or long distances to / from a cosmetic surgery clinic?
If you are happy to travel further afield, how accessible is the clinic from motorways and transport links?
How big is the clinics online presence – social media, website, reviews.
Can you read profiles of the cosmetic surgeons who will be performing your surgery?
What is your budget?
Once you consider the five points above, it will allow you to carry out extensive research on the best place for your potential boob job.
The reason these points are useful is because the term 'best' is often opinion, and each person has their own individual likes and dislikes. So what is considered 'good' for one patient may not be good for another patient.
Noting the five points above and answering them on paper will allow you to be clear and concise with your decision making.
How to Find a 'Good' Cosmetic Boob Job Surgeon
Finding the best cosmetic surgeon to carry out your boob job can seem like a tricky and daunting task. However, once you have the knowledge you need, it becomes easier to identify a clinic or surgeon that you like.
The following tips can be used as guidance for finding the right cosmetic surgeon for you in the UK:
– Shop around – if you think you have found a boob job clinic you like the look of, don't commit to surgery until you have spoken with another surgeon for a second opinion, or attended another consultation elsewhere. Certain clinics have a good sales pitch that does not necessarily match the care or results that they deliver.
– Attend with a friend – when attending a consultation to discuss your boob job, take a friend / companion or chaperone to allow you to express feelings from another point of view and take in the information you discuss.
– Visit online forums / communities – it's easy to get swamped with information when researching online. However, forums and other communities are great places for reading comments and experiences from real people who have had breast surgery. You can also create your own threads with any questions you would like answering from a patient point of view.
– Speak to real people – research does not always have to be online. Offline research is a great way to hear the views from real women who have had boob jobs in the past. Attend local centres and reach out to community groups in your area.
– Read reviews – from Google and Yell to Facebook and Trustpilot, online review sites are good places to extend your research and read what actual real customers are saying about your chosen cosmetic surgery clinic / hospital. Reviews also come with 5 star ratings so you can get a insight in to what patients really think of the service they have received.
Why Patients Choose the Manchester Private Hospital
The Manchester Private Hospital is a specialist boob job clinic in Greater Manchester and covers all regions in the North West of England and North Wales. It provides 5 star treatment as rated by real patients on the WhatClinic website and is regulated by the Care Quality Commission. Being a member of MEDSU and ISCAS, patients are able to have reassurance and peace of mind from the very start of their boob job journey. Patients regularly attend the clinic from locations; Manchester, Liverpool, Wigan, Warrington, Oldham, Lancaster, Blackpool, Wirral, Rochdale and Salford.