Medically reviewed by Mr Shivram Singh MBBS, FRCSI, FRCS (Plast), Medical Director & Lead, 

Medical Advisory Committee for Manchester Private Hospital

Last Reviewed August 25rd 2022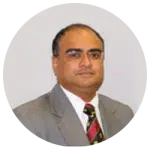 Medically reviewed by Mr Shivram Singh MBBS, FRCSI, FRCS (Plast), Medical Director & Lead, 
Medical Advisory Committee for Manchester Private Hospital
Last Reviewed August 25th 2022
When a woman considers breast augmentation, they should always be made aware of possible risks and side effects.
However, what many women don't consider is that choosing the wrong surgeon can have devastating consequences.
There are many factors that separate a good boob job from a bad one, including; the type of implant used, the surgical technique and the location of the implant.
These are all factors that a reputable cosmetic surgeon should be able to explain during a consultation providing they have the relevant skills, qualifications and experience.
A recent news story in the UK revealed that one woman was left with wonky breasts and in pain for years due to poor medical practice and low quality implants.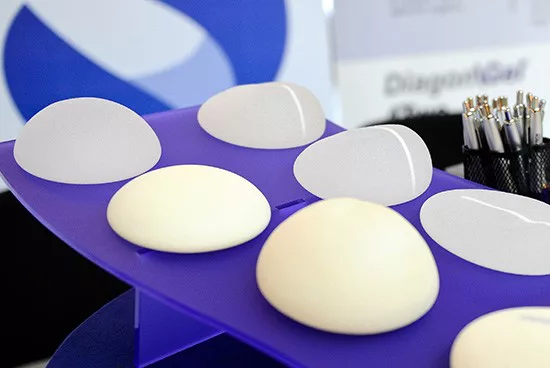 Therefore showing just how important it is to choose a trusted and reputable cosmetic surgeon who has the skills, knowledge and experience to perform long lasting breast enlargement.
In some cases, cosmetic surgeons who are reputable often find themselves performing re-augmentation on many women who have undergone a botched boob job or are suffering with poor quality implants.
Always Choose High Quality Implants
An example of high quality and trusted implants are 'Mentor' implants.
Mentor is one of the most respected and reputable brands of implant across the UK and rest of Europe.
At the Manchester Private Hospital, we use Mentor implants for augmentation as they are flexible, come in a variety of types and are long lasting.
These quality implants combined with our trusted surgeons allow us to perform successful breast enlargement procedures on a regular basis.
What's more is, Mentor is not only a reputable implant brand, but is confident in the products they manufacture – allowing them to offer a comprehensive warranty at no extra cost to the patient.
Botched Breast Reaugmentation
When a patient is suffering symptoms of a botched boob job, such as wonky breasts or pain, then it may be time to make the decision for re-augmentation.
Breast re-augmentation also known as replacement, is a cosmetic procedure whereby a woman's implants are removed and replaced with new ones.
During this procedure, a surgeon may also remove scar tissue and repair the pocket where the implant is placed.
The good news is that re-augmentation can often be done using the first incision site so that there is no additional scarring.
The aim of reaugmentation is to fix any faults with the previous surgery that is causing pain, uncomfortable symptoms or dissatisfaction.
During a consultation for re-augmentation, your surgeon will be able to advise on the realistic results you can expect to achieve along with tell you exactly what is wrong with your current breasts.
Common issues with poor quality implants include; deflation and ripples, which can be visible at the top, middle, sides or bottom of the implant depending on the placement.
Reaugmentation is also an opportunity to increase or decrease the size of the implants to meet preferences and new goals.
If you have visible symptoms or suspect that something is not quite right with your breast implants, speak with a knowledgeable staff member at the Manchester Private Hospital today.
We understand how disheartening and worrying it can be when things go wrong. However, our specialist team have the knowledge and experience to put your mind at rest and eliminate any concerns you may have about undergoing more surgery.