Lipoedema is when the legs are abnormally large due to an increased number of fat cell deposits.
This disorder can get worse over time and people who suffer with lipoedema can experience painful symptoms.
Women are the primary sufferers of this chronic condition but it can also affect some men.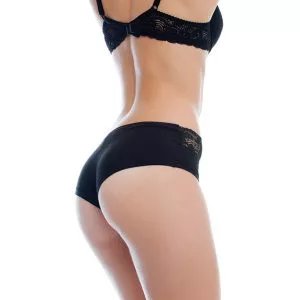 Symptoms of lipoedema include:
– Enlarged lower body regions due to abnormal number of fat cells. This includes; butt, legs and thighs. In some cases womens arms can be affected too.
– Painful or tender body parts.
– Broken veins under the skin in the legs.
– Cold arms and legs.
Note: Lipoedema is not to be confused with Lymphoedema, although lipoedema can cause fluid build up, which makes the legs look worse because of the swelling.
What causes lipoedema?
The cause of lipoedema is not known. However, research has shown that hormones and genetics may play a part.
In addition, people can be more prone to lipoedema if they are obese or overweight. But it is important to note that obesity in itself does not cause lipoedema.
Due to the broad nature of lipoedema, it can be difficult to diagnose and many patients in the UK are misdiagnosed on a regular basis.
How is lipoedema treated?
There are a number of treatments available for patients suffering with lipoedema.
Physio and an exercise regime can help curb some of the symptoms of lipoedema and may ease the condition.
However, each person with lipoedema is affected in different ways and depending on the severity of the condition will receive different treatment options.
One of the reasons why lipoedema hit the headlines in Manchester and other UK regions is that some hospitals started to restrict care for this condition for patients without severe symptoms.
However, sufferers of lipoedema are not always making a cosmetic decision and the chronic condition can cause both physical and emotional issues.
One effective treatment for lipoedema is liposuction.
Depending on how long you have had the condition and how severe it is, you may benefit from various lipo techniques to remove the excess fat build up, thus restoring a more natural contour and easing symptoms.
It is also worth bearing in mind that some women can wait years for a diagnosis and often the condition gets much worse before it gets the attention it needs.
Local anaesthetic is used to numb the areas whilst liposuction is carried out and a specialist surgeon is able to sculpt the body (legs) to a more desired shape.
To find out more about lipoedema treatments in Manchester and surrounding areas, call us for a friendly chat and discuss your options on
0161 507 8822