Many people in Manchester and beyond are choosing to reverse the signs of getting old with facelift cosmetic surgery.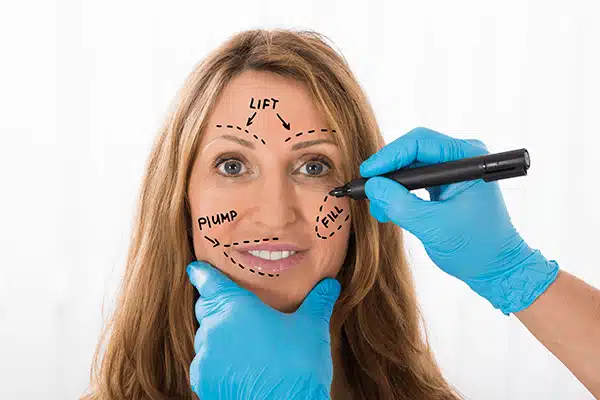 Rhytidectomy is a common procedure in the UK for both men and women. And the extent of the surgery can be anything from minimal to a full facelift.
People often say they still feel young, but their body lets them down.
Those who want to look as young as they feel can now do so with a facelift.
Skin that has lost its elasticity can make people have a tired and droopy look to them. A facelift removes sagging excess skin so that the amount of skin on the face is reduced.
Benefits
There are many other benefits to a rhytidectomy procedure, these include;
– Feeling fresh and rejuvenated
– A more youthful look
– Boost to self esteem and self confidence
– More clothing options with lower necklines
– Easier make up application due to a smoother and more contoured face
During the decision making process of deciding whether or not you want a facelift, you can speak directly with a consultant to discuss your options. A consultation is great for not only finding out what is right for you, but also asking questions to your surgeon for peace of mind.
Common questions to ask your consultant include:
– What cannot be achieved by rhytidectomy?
– What will my facelift achieve?
– Is the operation and recovery painful?
– Am I a suitable patient for a facelift?
– How long do the results of rhytidectomy last?
– Will additional surgery be required further down the line?
– Should I consider other cosmetic procedures alongside rhytidectomy?
At the Manchester Private Hospital, our cosmetic surgeons are competent and experienced in carrying out facelifts.
We aim to build up a rapport with patients and provide peace of mind at every step along the way.
It is important to us that patients feel comfortable in putting their trust in our experts to carry out their surgery.
What you will not find at our clinic is staff being impatient, pushy or pressurising you in to surgery.
Our levels of professionalism and patient care are top priority, providing you with all the tools you need to make an informed decision about procedures.
If you want to know more about how your surgery will be performed and the professional carrying out the procedure, you can ask direct questions to your consultant during the consultation.
It's common for patients to what to ask:
– How many facelifts have you performed?
– How long have you been carrying out facelifts?
– Do you perform other cosmetic procedures?
Do not feel 'cheeky' or embarrassed to ask direct questions during your consultation. Opting for cosmetic surgery is potentially one of the biggest decisions you will make in your personal life.
We understand this, that is why we operate a no pressure policy to all patients so that they can receive advice and guidance to make an informed decision.
To know more about facelift, please visit: https://manchesterprivatehospital.uk/cosmetic-surgery/facelift/