The procedure is known for giving a more youthful appearance and restoring the look you had when you were younger.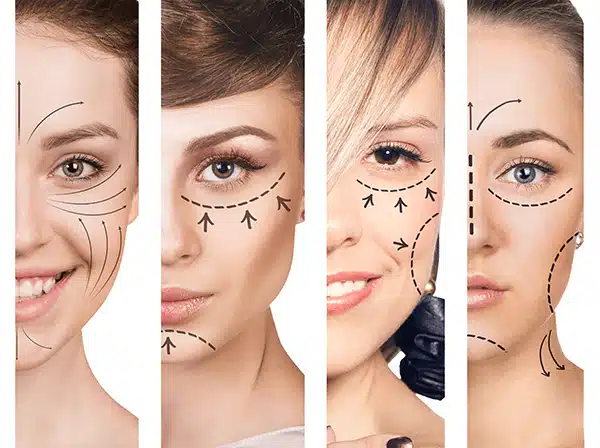 10 things you probably didn't know about facelifts
1. Facelifts are carried out using a number of different techniques and routines, which involves the removal of excess skin on the face.
2. The procedure can also tighten tissue located beneath the skin, as well as the redraping of skin on the neck or face.
3. Patients can also perform exercise routines on a regular basis that help tone the muscles in the face. This in combination with rhytidectomy can help restore youth, which helps build self confidence and a happier lifestyle.
4. Facelifts are commonly combined with blepharoplasty, also known as eyelid surgery. This is because having facelift will smooth and tighten the skin on the face therefore if a patient suffers from eyebags these will be noticeable without correction.
5. Facelifts are a common cosmetic procedure in the UK. The 6th most popular type of surgery performed, behind breast augmentation, liposuction, tummy tucks, eyelid surgery and breast lifts.
6. The surgery is performed using different types of incision. Cosmetic surgeons practice different types of incision so that the best informed choice can be made for each patient.
7. There are 4 main factors that are taken into consideration in rhytidectomy and that can affect how successful a facelift can be. These are; patient age, recovery time, patient expectations and the areas to be corrected / improved.
8. Facelifts cost on average between £4000-£9000 in the UK, depending on the area, the clinic and the extent of the surgery. More extensive facelifts whereby more work is required to achieve the desired results are at the top end of the scale.
9. There are different types of facelift available to patients depending on what their issues are and problem areas. These include; full facelift, mid facelift, mini facelift, SMAS lift and deep plane facelift.
10. Recovery from rhytidectomy takes around 2 weeks to one month on average. Bandages are often applied to aid recovery and time off work is needed to ensure patients get the most out of their cosmetic procedure.
If you want to talk about the possibilities of a facelift, contact us today for a no obligation consultation. We are located in Manchester and cover all regions of the North of England including Salford, Birkenhead, Stockport, Oldham, Wigan and Bury.