Although the holiday period is sometimes viewed by some people as a time to let yourself go, for others it is a time of anxiousness as they worry about over-indulging on sweets, treats and roast dinners.
The latter people often get in early with their gym memberships or plan an exercise routine that will combat any family eating occasions over the festive holiday.
Whatever your goals, at this time of year the outcome is usually similar; involving targets or challenges that we set ourselves to improve self image, boost self esteem and bring about a more aesthetically pleasing figure.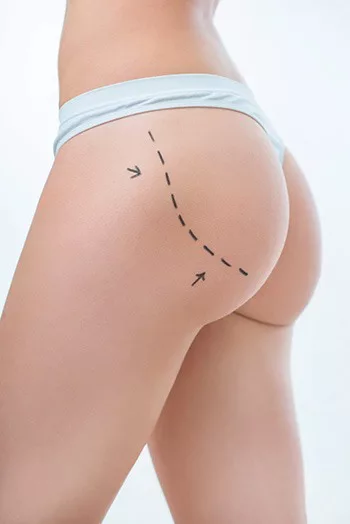 If you have been thinking about body contouring cosmetic surgery to enhance your image, then keep reading to see how one of the most revolutionary procedures is a true game changer and real possibility for you; Vaser Lipo with BBL (aka Vaser liposuction + Brazilian Butt lift).
The combined cosmetic procedure is very popular at this time of year because it is a 2 for 1 treatment, which requires only one scheduled surgical procedure and one period of downtime recovery.
Vaser lipo is a precise fat removal method designed to contour the body by adding definition. It targets stubborn fat in areas such as hips, stomach and thighs and utilises the fat by transferring for enhancement of your bum – adding volume and shape.
Vaser Lipo
Weight loss and getting in peak physical shape can sometimes be a frustrating process, including fine tuning your workout to maximise definition.
Whether you want eliminate this frustration or see immediate results, there are a number of cosmetic surgery treatments that help both men and women hit their individual targets.
If eliminating excess stubborn fat cells is your priority, then lipo has always been the goto procedure for removing fat. And while there are other treatments available, none of them come close to producing the same results of fat removal that you can see almost instantly.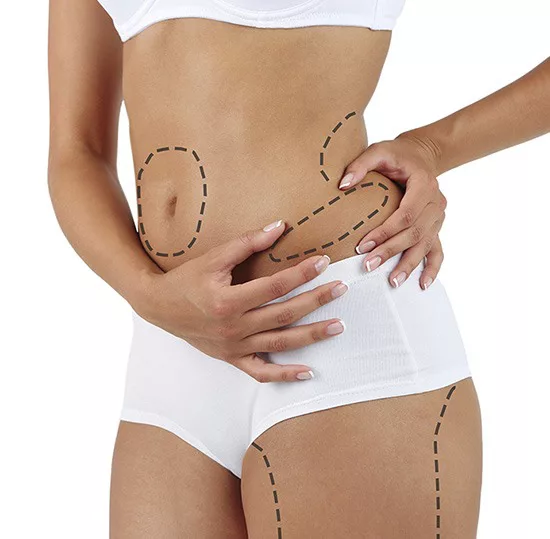 However, over the years liposuction has gained a somewhat negative reputation despite being able to remove large amounts of fat during one course of treatment. This is in part due to other cosmetic procedures being able to produce similar amazing results without the series of cons that come with lipo, such as recovery discomfort, loose skin and high risk unless performed by a well seasoned and experienced cosmetic surgeon.
At the Manchester Private Hospital, Dr Singh has been providing Vaser Lipo over the past few years successfully to many patients across the North West of England. Vaser utilises the most advanced technology in body contouring and is far less invasive that traditional liposuction.
Vaser lipo performed by Dr Singh is especially effective in tackling stubborn dense fat cells that are extremely difficult to remove through diet and exercise.
The careful, precise procedure is able to suction out dense fat cells in a minimally invasive way with less body trauma and less swelling / bruising.
Vaser liposuction uses advanced ultrasound technology to loosen fat cells for removal via a small tube without damaging surrounding tissues.
Dr Singh is highly skilled and qualified to precisely target these stubborn fat cells whilst leaving blood vessels, other tissue and nerves intact. This in turn leads to less pain and a quicker recovery period because the body suffers much less trauma.
The end results from Vaser lipo are amazing – adding muscle definition and sculpting the body to a ripped and athletic appearance.
Once the fat cells have been removed, your skin is able to retract – leaving behind a more youthful aesthetic look and smoother skin.
However, it is important to note that Vaser lipo is not considered a weight loss solution for obesity or overweight patients. Instead it is suitable for patients who are already at an ideal body weight and simply want to fine tune their appearance by adding more definition to an already toned figure.
BBL
Your bum may be considered an asset, or a burden. It may be flat, thin, lack volume or shapely. Whatever your views, a Brazilian Butt Lift is designed to alter the appearance of your natural bottom to a more desired size or shape.
Bum enhancement with liposuction is a common combine cosmetic procedure that uses your own fat to create a contour silhouette that you can be proud of.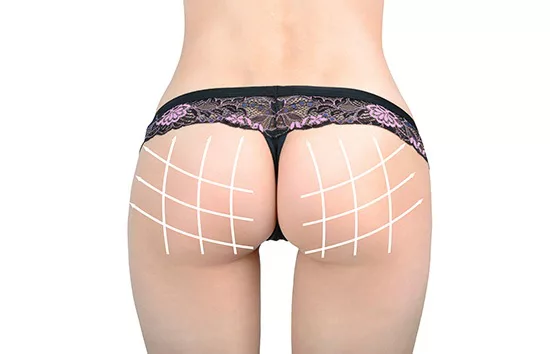 BBL surgery using Vaser liposuction means that fat is removed from one or more parts of your body and injected back in to your buttocks.
Stubborn fat from the hips, stomach and thighs can be removed using Vaser, purified and injected in to each bum cheek to enlarge, shape and contour your bum.
For many years, the fat removed using liposuction was simply discarded. However, with the advances in cosmetic surgery treatments and technology, your own body fat can now be utilised for enhancing other parts of your body.
What's more is, as this is a combined procedure, patients only have to deal with one round of treatment and one recovery period.
If you like the idea of using your own fat to enhance your buttock with BBL using Vaser and would like to know more, feel free to give us a call or drop us an email and we will happily provide more information.
Dr Singh is a specialist body sculpting and contouring cosmetic surgeon who has worked in Italy, Romania and the US. He has been offering his skills and expertise to UK residents for many years and specialises in buttock lift surgery with Vaser lipo.
To know more about vaser liposuction, please visit: https://manchesterprivatehospital.uk/cosmetic-surgery/vaser-liposuction/
and to know more about Brazilian Butt Lift, please visit:
https://manchesterprivatehospital.uk/cosmetic-surgery/brazilian-butt-lift/