Incredibly straight forward and simple process
FUE Hair Transplant in Manchester
Our transplant clinic at Manchester has modern facilities to offer to those aspiring to put an end to early hair fall pattern.
FUE Hair Transplant in Manchester
Following many years of gradually thinning hair, I decided to undergo a series of PRP treatment sessions. The hospital made it an incredibly straightforward and simple process, also ensuring I felt comfortable and relaxed at all times.
Jake (16th November 2020)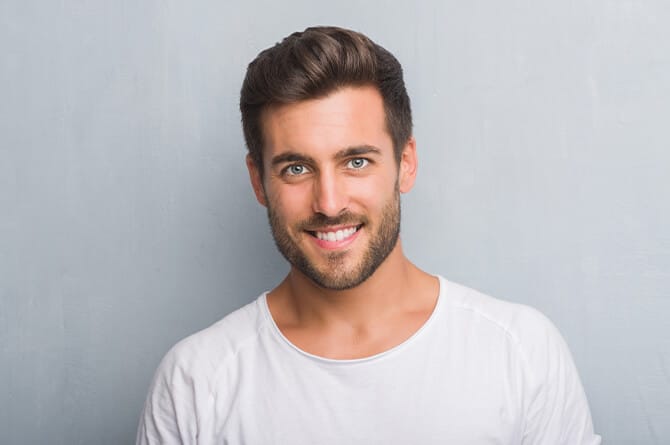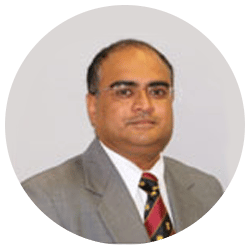 Medically reviewed by Mr Shivram Singh MBBS, FRCSI, FRCS (Plast), Medical Director & Lead, 
Medical Advisory Committee for Manchester Private Hospital
Last Reviewed September 9th 2022
About FUE Hair Transplant Therapy
Popular among adult men of all age groups, FUE Hair Transplant is recommend by transplant and cosmetic surgery experts for handful of positive reasons. Our transplant clinic at Manchester has modern facilities to offer to those aspiring to put an end to early hair fall pattern. Such trends or patterns of hair loss leading to baldness have a huge impact on men's health and wellbeing in many ways.
It is also important to note that uneven or early loss of hair is not a pattern exclusive to men alone, women to tend to experience baldness.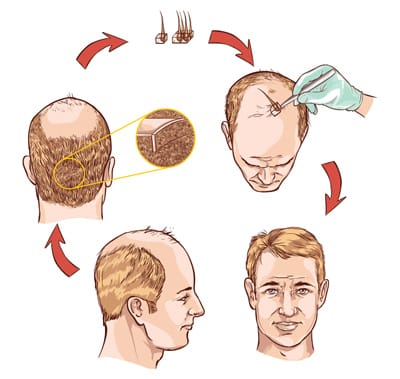 But, considering the incidence and prevalence, male pattern gets more focus and attention and the reasons are pretty obvious. Hair Transplant as a premium therapy option becomes inevitable at some point of time, especially of the objective is to achieve moderate to complete restoration. It doesn't have to be specially mentioned that transplant therapy is the only effective option for hair restoration, going by the science of cosmetology.
There are few alternatives when it comes to preventive purposes, many times timely intervention works when it comes to preventing a complex situation. Cosmetic solutions are well classified in terms of preventive and restorative purposes. Your passion to get back to your younger days of healthy scalp and hair can be brought to life through our advanced transplant treatment solutions in Manchester.
What is unique about FUE Hair Transplant procedure?
FUE stands for Follicular Unit Extraction and the transplant procedure associated with the extraction and harvest of individual follicular units is generally referred as FUE Hair Transplant. In most of the cases, it is the rejuvenation or restoration of the head scalp's potential that is targeted through a transplant surgery or therapy. However, in the recent times, facial hair restoration is gaining more popularity with men are giving into exploring cosmetic methods to achieve desired growth of beard and moustaches.
FUE is one of the two popular methods when it comes to cosmetic intervention focused on re-growth of hair. The other procedure is FUT transplant which is also quite appropriate in the process of scalp rejuvenation.
The whole process or cycle of achieving restoration or arresting further hair loss revolves around the logic of follicular health and wellness. The hair follicles that originate from deep within the scalp region are ultimately responsible for the generation, growth and sustenance of each of the hair strands. When disproportionate loss of hair happens which is indeed a precursor to baldness, typically the functioning of these follicles must have been adversely affected. In most of the cases, they become redundant and even non-functional.
FUE Hair Transplant would ultimately aim at improving the presence and sustenance of healthy follicles in the scalp region. As part of the procedure, the transplant experts will first harvest follicles from the healthy regions of the scalp and other hair growing parts of the body like chest. The same will be strategically planted in the deficient regions of the scalp where the hair growth is either abnormal or suspended. Once the grafting is complete and transplant procedure is declared to be successful, patients will start experiencing positive results and it may take few weeks time to recognise the new growth pattern.
Making the most of your FUE Hair Transplant by making smart moves
As a lifestyle and personality enthusiast, you would pretty well know how important to get everything right when you invest in something like a transplant procedure. The foremost important thing for you to consider is the choice of transplant clinic and experts that would hold the key to a desirable outcome.
In Manchester, our clinic has a great reputation of facilitating top class customer service with high quality medical and cosmetic interventions. Our facility is well equipped with the advanced equipment along with the team professionals with exemplary expertise in overseeing the comprehensive treatment. Consultation about making your treatment personal is another important aspect that determines the direction of the entire restorative therapy.
When it comes to us, a lot of planning we do depends on your priorities and how you prefer to go ahead with experiencing the enormous benefits offered by Hair Transplant treatment in Manchester. By considering your preferences and putting them into context of what the cosmetic science can offer in totality, you treatment consultants will devise a very specific transplant therapy plan which is also time-bound.
If you are visiting our clinic at an early phase of hair loss or even before that by alarmed by the symptoms of unusual hair fall, the treatment recommendations shall be more focused on preventing further damage while restoring what is lost. On the other hand, if you are staring at baldness with degenerated scalp, a comprehensive restorative treatment will be recommended. Talk to the experts at our Manchester clinic for personalised advice and suggestions.
As with all cosmetic procedures, there are recovery and aftercare plans that will be recommended to you by our surgeons. It is important that you follow any instructions given, as each individual varies from case to case.
Whilst pain should not be felt during your hair transplant, you may experience pain or discomfort afterwards once the local anaesthetic wears off. This is entirely normal.
Often, special lotion or spray is provided to patients to use regularly at home.
Some local anaesthetics or sedatives can take up to 1 full day to wear off, so it is important to be accompanied by a companion who can transport you home following your treatment.
The average time that patients return to work following hair transplants is 3-5 days.
FUT procedures are known for being less noticeable and require less recovery time than FUE.
Following your surgery, it is important that you are careful with the hair that has been transplanted for up to 2 weeks. This is due to the fact that fresh hair grafts are not entirely secure until the core healing process is complete. Being careful includes washing and brushing routines.
However, after 2 weeks has passed, normal hair care can be resumed as long as you do not exercise too much or sweat excessively. In some cases, strenuous exercise within the first month can increase the chance of scarring. So it is advised to keep this to a minimum.
1. Following a hair transplant, bandages will be applied to the affected area. These can be removed after a couple of days and hair can be washed very gently if necessary.
2. If surgery requires non-dissolvable stitches, these will be removed after 7 days.
3. In the first 2-4 weeks after your procedure, it is common for the transplanted hair to fall out. This is nothing to worry about and it will later start to grow back. However, if you are concerned about this you can speak to your aftercare professional for advice.
4. Any hair that falls out in the early weeks post surgery will start to appear in around 6 to 8 weeks.
5. Patients can expect to see the full results and effect of their surgery after one to one and a half years.
With cosmetic surgery, there are often side effects and in some cases complications depending on your treatment and circumstances. Your surgeon will discuss in detail what to expect during and after your transplant.
Hair transplantation is considered a safe procedure in most cases.
It is common to feel as if the scalp is swollen following your surgery, along with a tightness and aching feeling.
Any scabbing that you experience where a hair transplant has taken place will be temporary and nothing alarming.
Patients should expect to see some scarring on the head, which will fade and be less noticeable the longer your hair is.
Other complications can include; infections, bleeding excessively and allergic reactions to anaesthetics. If you experience any of these it is important to speak to one of our professionals for treatment.
During your consultation pre-surgery, you will also be made aware of any bigger complications that can occur. One of these is that the transplant won't take and the hairs fall out.
Another issue that is considered a complication is that if the reason for hair transplant is male pattern baldness, hair may continue to thin or bald in the region around the transplant. This means that the transplant will remain hairy, but other parts will recede.
Careful planning and expert advice can help minimise the risk of this happening.
Why Us For Hair Transplants?
At Manchester Private Hospital, we provide professional, cost effective surgery that make hair loss treatments affordable.
Our experienced, qualified consultants have years of experience in the industry of helping thinning and balding body parts.
We understand the ins and outs of hair loss, and provide a safe, pain-free experience with the use of local anaesthetics.
Our surgeons have a proven track record of providing transplants for hair without visible scarring. The hair we harvest using our expert punch techniques are only visible under magnification.
The results our team produce are natural looking, giving you peace of mind of knowing that once the areas has healed, it will be undetectable to others as if the hair had originally grown.
Our friendly consultants provide a no obligation consultant with all patients on a personal level. We listen to your needs, provide expert advice and act according to your body requirements. We put patient safety first and address any concerns you may have up-front, with no pressure to proceed if you are uncomfortable with the advice we provide. Ensuring you are happy every step of the way is of utmost importance to our surgeons.
Just because your parents or grand-parents had thin hair or a bald head doesn't mean you have to.
Regain your confidence and put an end to hereditary-pattern baldness with a hair transplant that looks natural and puts you back in control.
Pick up the phone and give us a call today on 0161 507 8822 to chat to our friendly team about hair transplants and book a no obligation consultation.
Or, you can contact us via email using the contact form on our website. We can either send you more information or call you back to discuss your hair transplant needs.
Frequently Asked Questions
What is the nature of Hair Transplant Treatment?
Hair Transplant is a highly sophisticated treatment that makes use to healthy follicles and graft the same in the regions targeted for hair restoration.
What is the recommended duration for the treatment?
It's a completely personalised treatment. Depending on the volume of restoration target, it may take several days which will also be done by keeping your good health and fatigue in mind.
Is it a treatment meant only for men?
Hair Transplant treatment is not restricted or limited for men alone, women can very well opt for the treatment.
What is the number or volume of follicles required for a successful transplant?
Hair Transplant therapy is recommended to treat baldness as well as various other conditions like hair thinning or hair loss. Depending on the assessment of your hair growth or baldness pattern, your surgeon will recommend the kind of follicles to be extracted for transplant purpose.
Can I expect natural results?
When you choose a proficient and highly skilled surgeon, you can be assured of naturally appearing results and outcome after the successful completion of the transplant procedure.
What about the effectiveness? Can I hope for long lasting or permanent results?
The treatment is offered to help you with permanent results and to that effect your surgeon will carefully pick up the healthier follicles that would remain productive for long.
When can I resume my routine active life?
It is better to consider one week as the time required for recovery after the therapy. It is also advised to stay away from strenuous activities and heavy physical work.
What are my alternatives to Hair Transplant Treatment?
Hair Transplant is definitely one of the most effective cosmetic treatment options. But, according to your preferences and best advice from your treating physician, you can opt for treatments like PRP and few other natural products.
Will I be allowed to fly immediately after the therapy?
Usually you are clearly recommended about the duration of the therapy along with the time required for the preparatory and recovery phases. To fly or not to fly is the decision you would take based on your consultation with your team of surgeons attending to you.
How old I should be to consider this treatment?
You must be minimum 18 years to seek consultation on your own and undergo the Hair Transplant therapy.
Can I opt for second opinion post consultation?
You can very well seek a second opinion as and when you prefer before finalising your treatment schedule.
Should I be concerned about the suitability and qualifications of your surgeons?
It is common to have apprehensions about the credentials of the surgeons operating on you. However, be assured that all our surgeons are GMC (General Medical Council) registered. They are also trained in specific areas of excellence by the guidelines of the respective medical boards.
Do you have clinics across UK?
Manchester Private Hospital is reputed and known for its presence in all the major cities of UK.
The price for FUE and FUT hair transplant is £3 per graft, with the minimum graft number being 1000.
Every patient is different and pricing can vary depending on your needs and the size of the area being treated.
*Procedure prices are not fixed and may vary as procedure costs are tailored to individual requirements so vary from person to person. You will receive a guide price during your initial eConsult and a fixed price following your surgeon face to face consultation.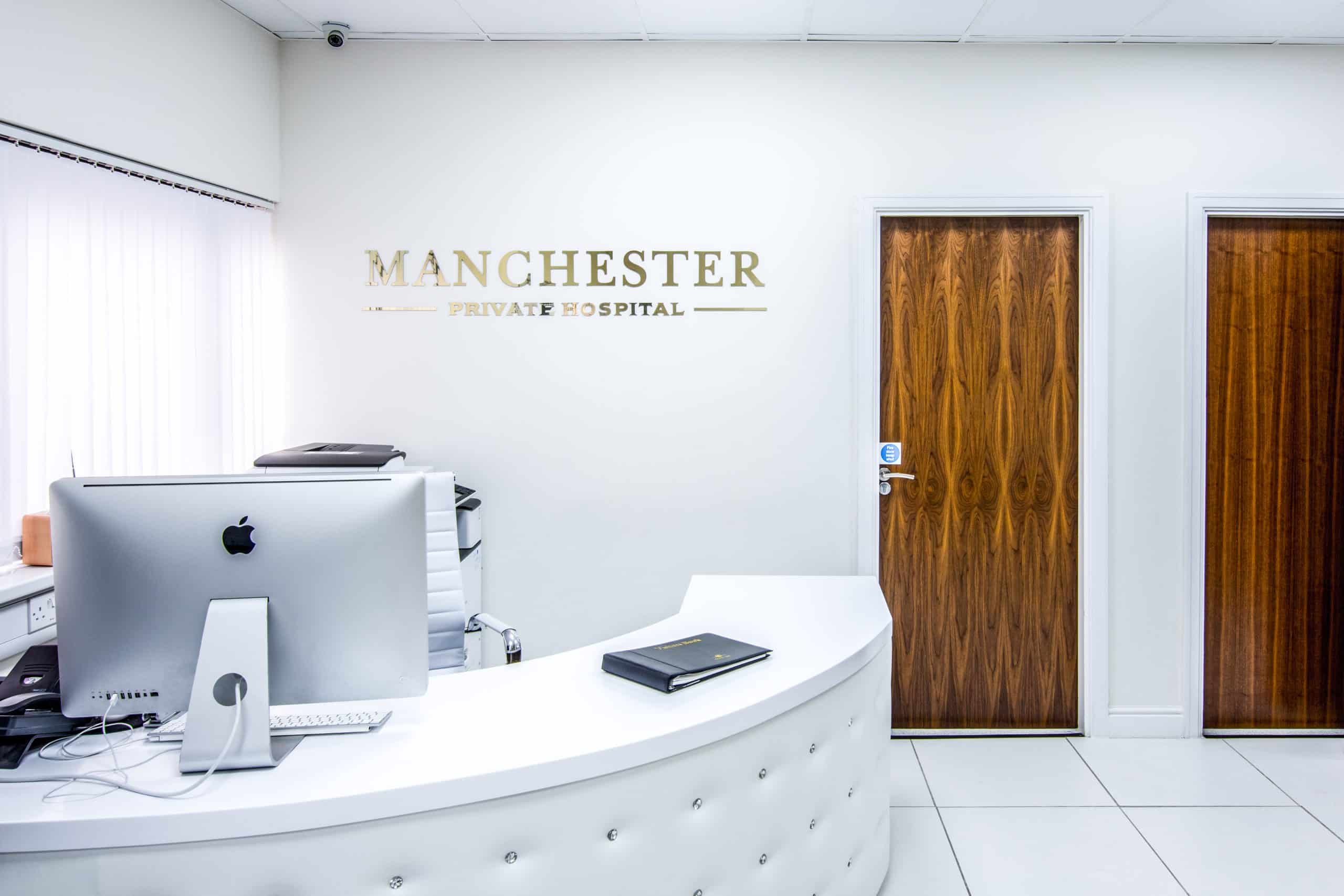 Mr Shivram Singh
Consultant Plastic, Reconstructive & Hand Surgeon​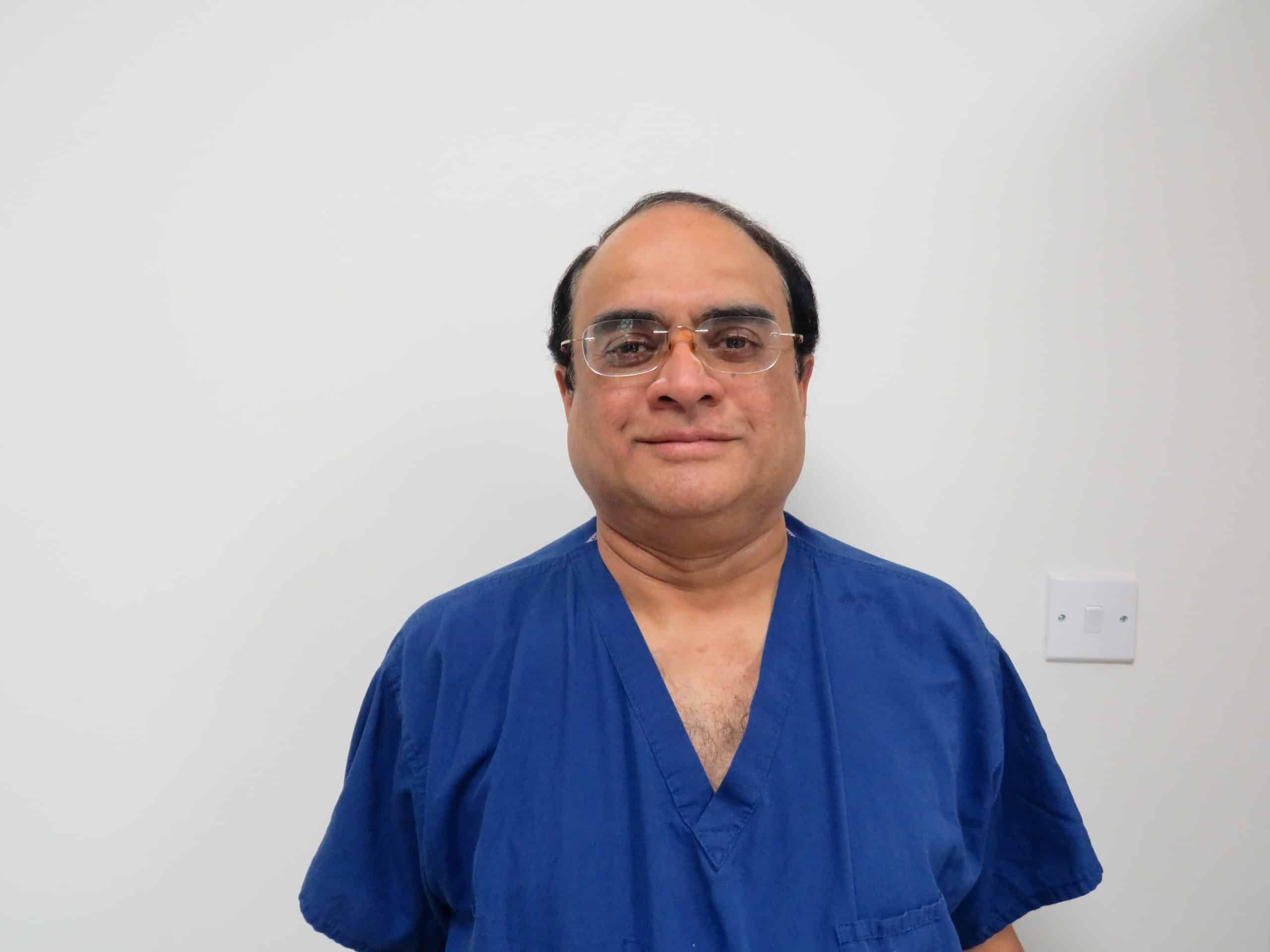 Ms Nabila Nasir
Consultant Breast and Oncoplastic Surgeon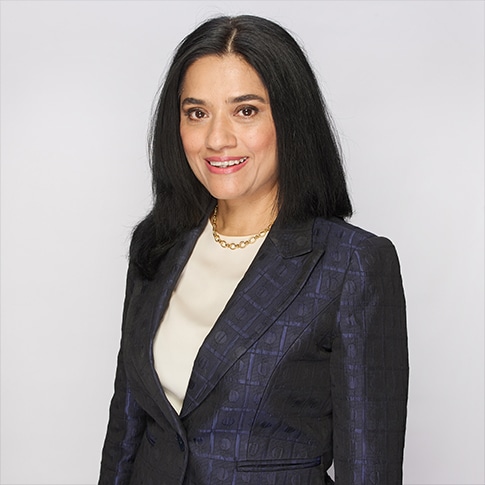 Dr Kam Singh
Bsc(Hons), MRCGP, MBCAM Specialising in Cosmetic Dermatology and Lipo Sculpture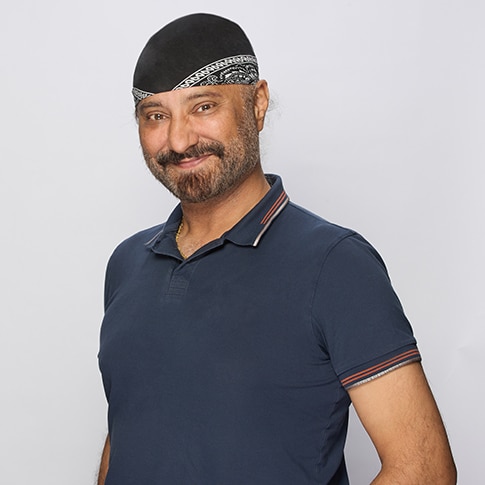 Mr Peter Yiannoullou
Consultant Breast and Oncoplastic Surgeon MBBS BSc FRCS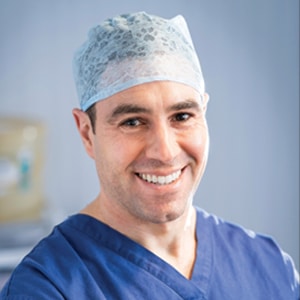 Mr Adeyinka (Ade) Molajo
Consultant Plastic Surgeon MBChB, BSc(Medical Science), MRCS, MBA, FRCS(Plast)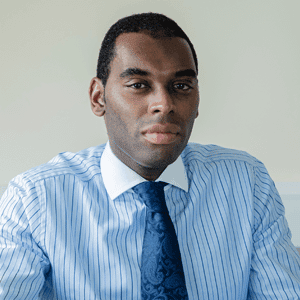 Mr Syed Haroon Ali Shah
Consultant Cosmetic Surgeon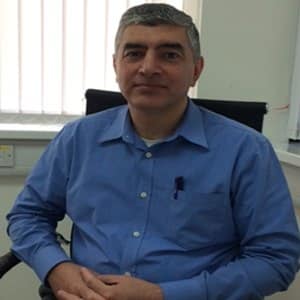 Mr Ashok Rokade
Consultant ENT & Facial Plastic Surgeon MBBS, MS (ENT), DLO, FRCS (Oto), FRCS (ORL-HNS)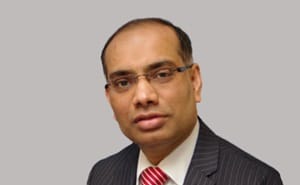 Dr Shashi Bassi
MBChB DCH DRCOG MRCGP BABS Assc MBCAM FP cert Vaser / Tickle Lipo practitioner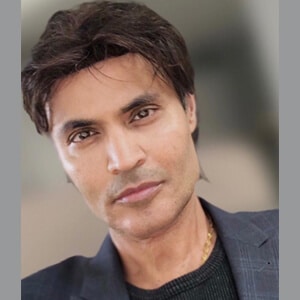 Mr Syed Yawar
MBBS, FRCS Consultant Plastic & Reconstructive Surgeon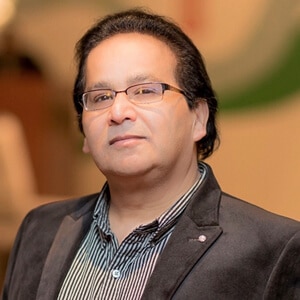 Mr Giuseppe Fiore
Surgeon with a Master in Aesthetic Surgery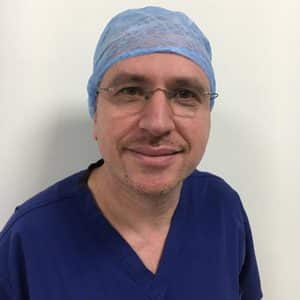 3 ways to book your consultation with us
Book your consultation with us today in whichever way works best for you.