Wow, I love my new boobs!
Breast enlargement surgery, also known as breast augmentation, is the cosmetic procedure to enlarge the size of the breasts with the use of implants.
I went for my surgery for my breast done was so nervous the staff made me feel so settled and calm had the best experience would recommend to anyone my results are amazing I love them.
Beth Todd, Breast Enlargement Patient (24th March 2022)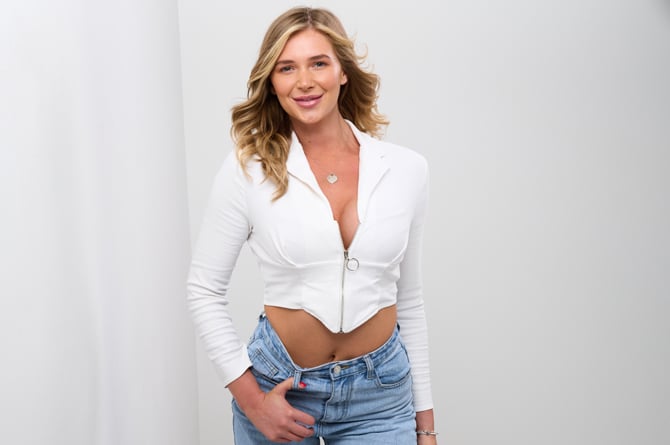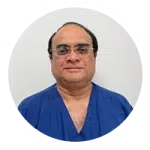 Medically reviewed by Mr Shivram Singh MBBS, FRCSI, FRCS (Plast), Medical Director & Lead, 
Medical Advisory Committee for Manchester Private Hospital
Last Reviewed September 26th 2022
Breast implants surgery or Breast augmentation is a form of cosmetic surgery that may change a female's appearance by enhancing her breasts size, or reconstruct the breast after mastectomy. It is sometimes also called a breast enlargement, breast reconstruction or breast implant procedure. It involves insertion of implants made of a silicone shell filled with either saline (salty water) or silicone gel under the breasts or under the breast muscles on the chest.
It is a known fact that society places a great deal of pressure on females to maintain a certain body shape. If you are concerned about your appearance, getting consultation about improving your look with cosmetic surgery is an option you should consider. Breast implants Manchester has a wide range of benefits, and surgery presents little to no risk of complications compared to other procedures.
The size of the breasts following augmentation will be determined by the diameter of the implants – the 'fullness' of breasts – and its projection – how 'prominent' you choose your breasts to appear. There are various breast implants types available. The most commonly used are saline breast implants and silicone implants. .
They are filled with silicone gel and often believed to feel more like natural breast tissue, they need to be monitored more frequently than saline implants post-surgery. If the gel leaks, it may remain inside the implant shell, or it may seep into the breast pocket. The implant will not collapse.
They are filled with sterile salt water; saline implants give a uniform shape and firm feel. If the implant shell leak, the implant will collapse and the sterile water (saline) will be absorbed, before being naturally excreted by the body.
Breast implants come in a variety of shapes, all of which will impact on the final look of your breast post-surgery. Most popular breast implant shapes are round implants and teardrop implants.
If you are looking for a fuller look post procedure, round implants may be the ideal choice, as they typically make the breasts look more volume. The higher profile you choose, the greater the projection it will give. As they are the same shape, they are less likely to rotate out of place.
They are also known as anatomical implants, they have more volume at the bottom and look like an oval shape from the front. Designed to produce a more natural shaped breast, they are usually used for reconstruction surgery, or for those with little volume. They are usually textured, to prevent them rotating.
The texture of implants may vary, with different results with each:
They are the softest feeling implants and able to move within the breast pocket, they often give a more natural feeling.
They may, however, move or 'ripple' under the skin.
Textured breast implants:
Less likely to move around within the breast pocket, these types of implants develop scar tissue which sticks to them.
They have tiny grains in varying sizes on the surface of the implant shell. The texture can be felt when touched and resembles that of a very fine piece of sandpaper. These implants are available in both anatomical and round shapes with a firmer silicone-filled gel.
One of the most dilemma women feel while preparing for breast implants surgery is selecting the breast implants sizes. This is understandable, as the shape and size of the implant will determine the look you have for years to come.
However, we have great experience helping women through breast implant sizing and can make it clear and logical.
Implants are supplied by volume. It is not possible to guarantee a cup size.
At your preoperative discussion your surgeon will assess various things like your chest wall, your existing volume of breast tissue and how much skin is available to accommodate the implant.
Your surgeon will be able to suggest the suitable implant for you. But your own view is important, since in most patients a range of implant sizes could be used.
Breast Implants Placement Options
If you're deciding to get breast augmentation done, one of the major factors to consider is breast implant placement options. You and your surgeon will need to make this important decision together whether to place your breast implants over or under your chest muscle.
Breast implant placement is crucial to providing you with the best aesthetic results, and also to prevent health issues, such as capsular contracture and implant rippling, from happening. During the procedure, breast implants can be placed either under a patient's breast tissue but over their chest muscles, or under their breast tissue and partially under their pectoralis major chest muscle.
1. It is also called Subglandular implant placement. It is best for the women with a moderate amount of natural tissue (typically this is a B cup or larger).
Over the muscle breast implant placement is the best choice to produce natural-looking breasts that age well. It also offers a much easier recovery than that with submuscular implant placement. The end results usually can be seen within a few weeks.
The downside to this type of implant placement is that it may result in capsular contracture.
2. This type of implant placement is also called Submuscular. It puts the breast implant firmly under the patient's chest muscle wall, on top of the inner pectoralis minor and serratus muscles so that the pectoralis major muscle covers the top and side of the implant.
The implant goes behind the pectoralis major muscle, which leaves the bottom and outer edge of the implant covered only by the natural breast tissue.
The surgeon will have to make an incision and detach your pectoralis major muscle due to which it has a longer recovery time.
Breast Implants Prices and Finance Options
The total breast implants price will depend on various factors. They will mostly be related to your desired results, and include the use of implants, the types of implants, shape and size of implants used, and whether your augmentation is to be combined with an uplift.
The total price of the procedure might also depend on the technique that your surgeon uses.
Here at MPH Clinic, we know how having finance options available can make all the difference of making a dream into a reality. Once you have made up your mind about going ahead with the breast implants on finance we recommend that you get in touch with our coordinator who shall brief you about the financial options that best suit you.
Finance Options:
1. Our finance is available with as little as a £500 deposit required or sometimes even with no deposit required. With flexible finance options on offer, you have a choice to spread the costs of your surgery between 12, 24, 36, 48 or 60 months.
2. You can choose to pay over 12 months with 0% interest free credit. If you don't want to pay an initial deposit given the cost of the procedure is high, that is possible but if you do choose to pay, it will reduce your monthly repayments.
Meet The Breast Implants Surgeon
Our consultant breast surgeons are BAAPS registered, GMC members and are specialized in your chosen procedure. They are extremely experienced, having carried out thousands of surgical and non-surgical procedures over the past 20+ years.
Your preliminary consultation and your follow-up appointments will be with your preferred surgeon, so you will get the very best medical advice and care throughout.
Ms Nabila Nasir is an experienced female Consultant Oncoplastic Breast surgeon at Manchester Foundation Trust. Ms Nasir is the lead for breast governance and audit ensuring safe provision of care to patients and maintaining standards. Improving quality of care for patients with breast related disease is what Ms Nasir strives to provide.
Why Choose MPH For Your Breast Implants in Manchester UK?
Our belief in helping you look best, feel great and be happy has helped us discover and implement newer, safer and more technologically advanced treatments.
24-hour patient helpline to guarantee you are always in the best of hands with best care.
Post-operative care and appointments with your surgeon and nursing team till you are satisfied.
In case of any medical issue giving you peace of mind, we offer three years cover for all surgical, hospital and nursing care.
Lifetime assurance and guarantee on your implant
In case of damage for 10 years from the date of your operation Manchester Private Hospital Clinic offers a unique warranty of £1000 towards surgical costs.
You'll be provided with a comprehensive Breast Enlargement Patient Guide to take away at the first appointment.
Highly experienced Cosmetic Breast Surgeons who have years of experience in Breast Augmentation.
State of the art hospital facilities.
With Manchester Private Hospital's excellent reputation for patient safety, satisfaction, honest advice and finest care means your journey will be exciting.
Have a look at our breast augmentation before and after result pictures
Know about our previous results from our breast augmentation patients in their own words in patient stories.
Read our extensive FAQ about breast augmentation.
Watch our videos about breast augmentation.
Find out more information in our blogs about breast augmentation.
Frequently Asked Questions
To be eligible for breast augmentation, you need to be physically healthy and have a general idea that it will enhance the appearance of your body. You should not undergo the procedure just to please someone else or as a "quick fix" for other issues. Usually, women who over a long period of time have had a wish to increase the size of their breasts to improve the shape of their body, fit better in a dress and clothing styles and otherwise to better proportion their body should go for it. The women who may have delivered and breastfed one or multiple children and have had significant changes in the shape, size and appearance of their breasts as a result are the best ones to go for the procedure.
All FDA-approved breast implants are 'best' and 'safe'. The decision is up to you to choose the best option which you like and understand the most. You shouldn't be focused on the assumed 'best' choice. Instead, you should choose a breast implant based on the best match for your goals and body type.
Both saline and silicone implants have been approved by the FDA and are safely and widely used, it is important for you to monitor your breast implants and follow-up with your plastic surgeon for appropriate checkups.
Here the most important thing to know is that there is no definite expiration date on breast implants. Most silicone and saline implants are FDA approved for 10-20 years, but it doesn't mean that you have to get them replaced every 10-20 years. These time frames can safely be surpassed, and most patients only have to have 1-2 replacements in their lifetime. Your surgeon will discuss the life of your implants with you beforehand.
At your consultation you will receive a detailed summary about the costs and finance options associated with breast augmentation surgery at the Manchester Private Hospital and an explanation of our payment policies.
At Manchester Private Hospital, we offer the best breast enlargement surgery with a wide choice of silicone or saline breast implants to suit your preferred shape and size. We are registered with the General Medical Council (GMC) and all our Manchester nurses are Registered General Nurses (RGN).
"I am super pleased with the results of my breast Augmentation and would like to give a big thank you to Mr Molajo."​
Breast Enlargement From £5299
*£5299 or £99 per month over 60 months @ 9.9 % APR
Our finance is available on all cosmetic surgery or non-surgical treatments with as little as £500 deposit required or even with no deposit required. With flexible finance options on offer, you have a choice to spread the costs of your surgery between 12, 24, 36, 48 or 60 months.

All our surgery are tailored to individual patient requirements, and you will receive a fixed price following your consultation with surgeon during your face to face consultation.
*Procedure prices are not fixed and may vary as procedure costs are tailored to individual requirements so vary from person to person. You will receive a guide price during your initial eConsult and a fixed price following your surgeon face to face consultation.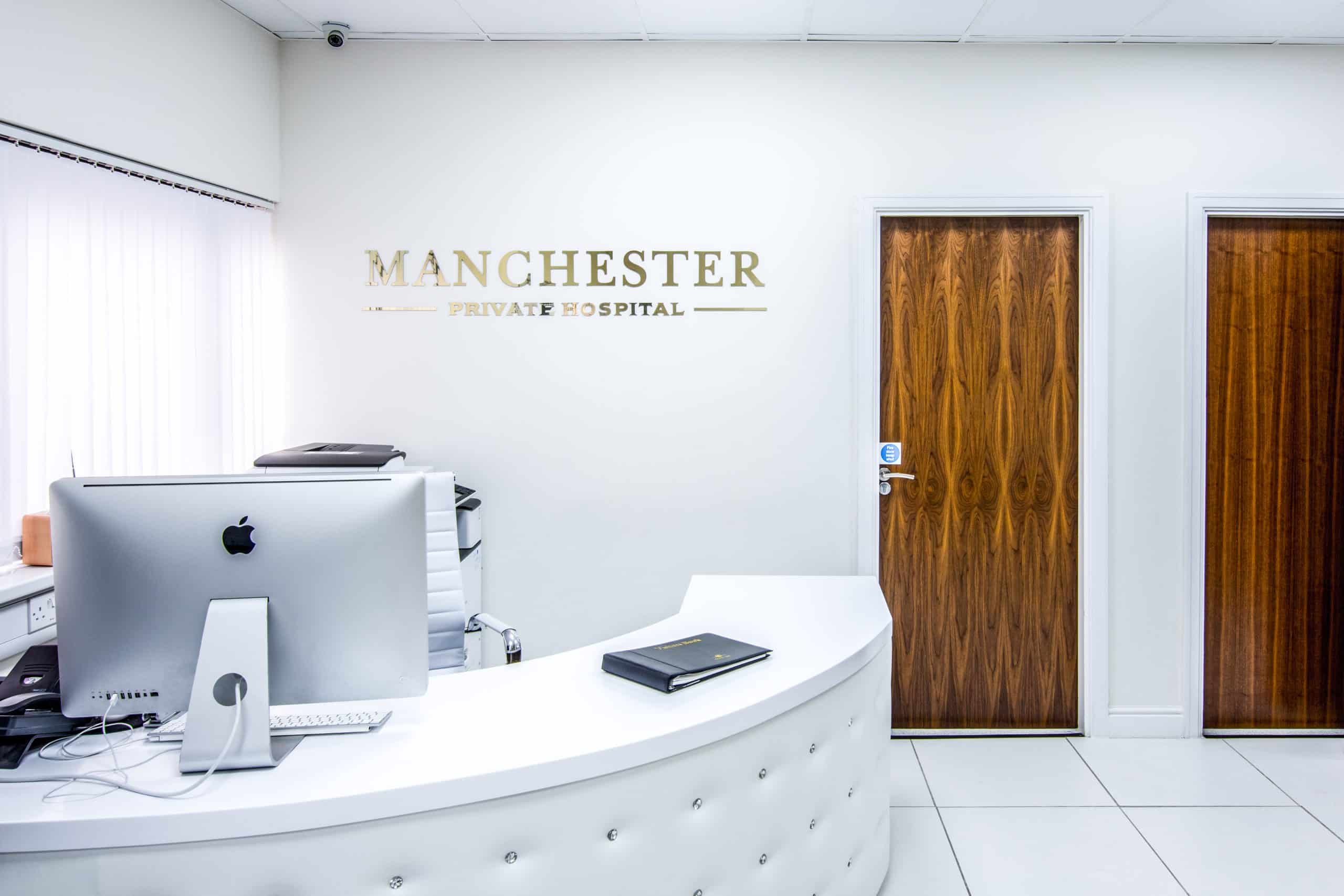 3 ways to book your consultation with us
Book your consultation with us today in whichever way works best for you.