Also known as FFS – female feminisation surgery – the procedure aims to transform facial features that are masculine in to a more feminine appearance.
Multiple cosmetic procedures are performed, often at the same time, to help men who are now transgender wanting to look more feminine.
There are a number of reasons why this type of surgery is considered, the main being to create a more feminine appearance from the neck up.
Feeling and looking masculine when transgender can have a serious impact on self confidence and make patients feel embarrassed and self conscious all the time.
Especially because there are usually very noticeable differences between a woman's and a man's facial features.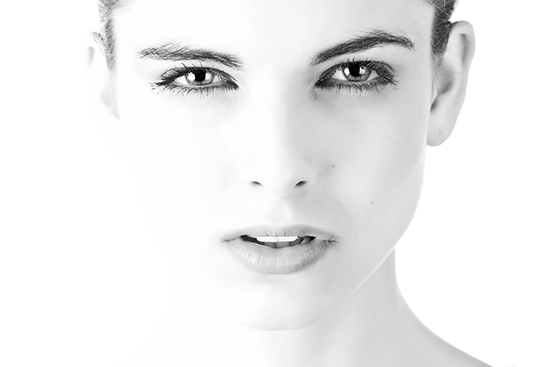 Men are known for having bigger faces than women, and the way their foreheads grow is also noticeable, whereby men's' foreheads tend to grow forward more and their faces look longer.
The nose and jaw in men are also much more dominant features than on a women and the natural growth of facial hair is a distinct difference.
In addition, men also have a much higher hairline than women and as they age it is considerably more noticeable, especially during mpb – male pattern baldness – also known as androgenetic alopecia.
What options are available in transgender facial surgery?
Lip surgery, whereby the lips can be lifted and filled.
Cheek augmentation to enhance the cheeks with the use of implants.
Nose surgery, also known as a nose job or rhinoplasty.
Eyebrow uplift.
Forehead contouring to reshape the head and change its appearance.
Jaw / Chin contouring.
Facelift.
Blepharoplasty, also known as eyelid surgery.
Chondrolaryngoplasty, also known as tracheal shave or Adam's apple reduction to reduce the size of the thyroid cartilage.
If you are considering transgender facial surgery, the first step is to arrange a consultation with a specialist surgeon who has the knowledge and expertise to perform such surgery.
As it is such a specialist subject, it is important to find out as much as you can about your surgeon to ensure that they have performed the procedures before.
Each individual case is assessed on a personal level due to the wide spectrum of possibilities in what can be achieved and on what type of face you have.
It is not uncommon for patients to also be contact with a counsellor during transgender transition along with taking hormone therapy medication before undergoing surgery. Hormone therapy can also change the way the face and skin appear over a set period of time.
Surgery of such kind is not something to be taken lightly, especially due to the nature of the operation and the multiple surgeries involved. Your consultant will be able to discuss your needs and options with you to ensure you are an ideal candidate for each procedure.
Surgery is primarily performed under general anaesthetic so that you are asleep during your procedures. Each procedure takes a different amount of time to perform and can vary from patient to patient due to the differences in appearance of each individual.
The most common cosmetic surgery procedures performed in transgender facial surgery are designed to rectify the differences between a male / female feature, including:
Eyebrow / forehead surgery to smooth and flatten the bone in the forehead and reduce the brow ridge just above the eye brows.
Lip uplift and filling to lift the lip to a more feminine position so that the distance between the nose and the top lip is shorter, and to make the lips plump and appear fuller.
Jaw / Chin contouring to reduce the height and make the chin more rounded along with reducing how prominent the jaw looks.
Bone can be shaved so that the jaw and chin appear more feminine.
Tracheal shave to significantly reduce the size of the Adam's apple, a distinct male feature.
Cheek augmentation to create a forward, fuller looking set of cheeks with the use of cheek implants.
Nose jobs to reduce how large and wide the nose is along with pointing downwards more so that it looks more feminine.
When considering surgery for transgender transformations, it is important to fully understand each procedure that you are undergoing so that an appropriate aftercare plan can be put in place for recovery.
Some cosmetic surgery procedures can take up to 2 months to heal and see results, so aftercare is particularly important if you are undergoing multiple surgeries at the same time.